Here is a list of games that are similar to Virtual Villagers.
Virtual Families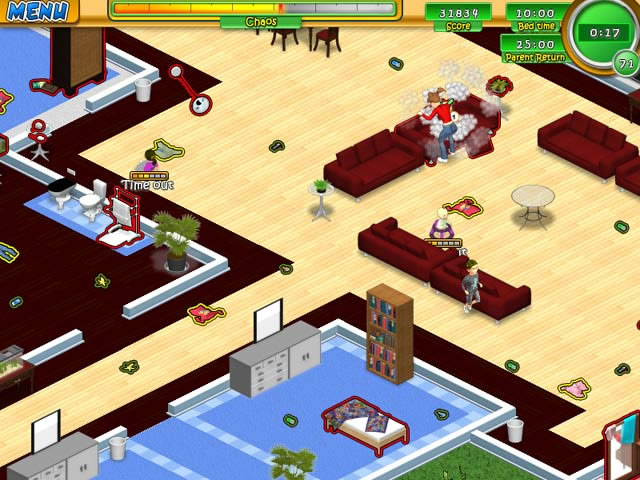 With too many character combinations to try out, this game will keep you hooked for hours! Create your own family and control it according to your wishes so that the child grows to be successful!
My Tribe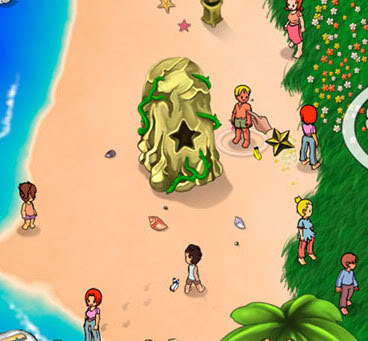 My Tribe presents to you an island that you have to explore and uncover secrets and technology! There are numerous islands to explore and you will never get bored. What you do with your island is completely up to you.
Escape From Paradise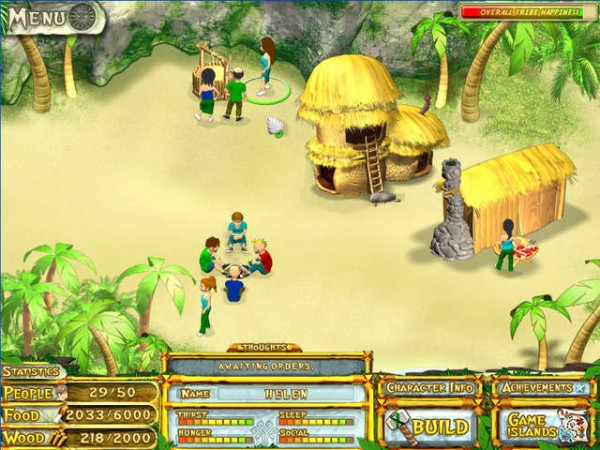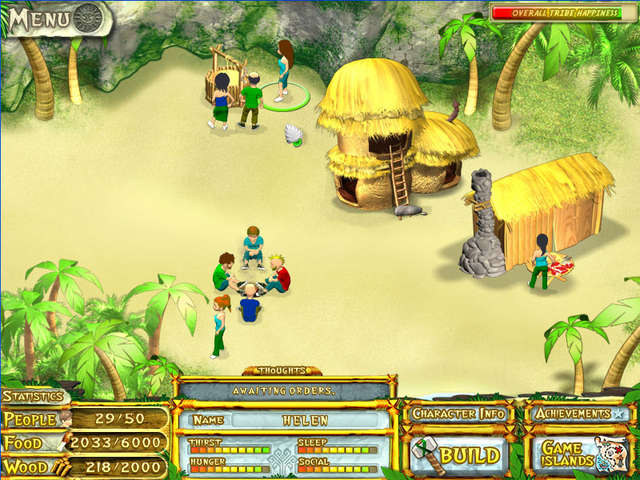 Escape from Paradise gives you five great games and one specatcular adventure to go on. That is not it! You have 12 minigames to play too. You are on an unknown island in the middle of the Pacific Ocean because your luxury cruise crashed. Your job is to camp there and explore the entire island with the rest of the survivors.
Wild Tribe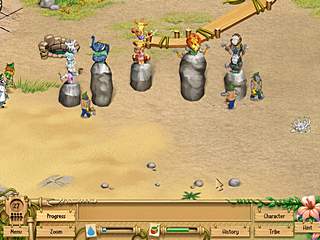 Tribesville is a tiny village with tine people named Wobblies inhabiting it. However, the little town is in danger because dark times have arrived. Use your skills to help these little creatures survive! Transform them into doctors, guards, builders, and forages so they can live through the drastic times..
Gemini Lost
You follow a light pressing down on earth while walking home. In no time you are transported to an whole other world along with your friends! What will you do now?! You will have to lead and create a new home to survive in. Play numerous minigames throughout to engage yourself and have lots of fun!
Farm Tribe
Anny wants to organize a farm and it is your job to help her so that she is able to find out what the mystery about the Mayan's tribe is! You can hire workers and make them help you in the farm. You can grow delicious organic products and sell them for money too!
The Island: Castaway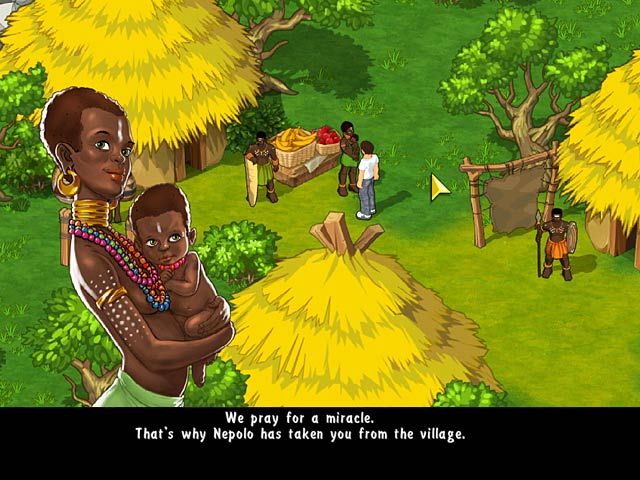 You are caught lost on an island with a few people. This island is full of mysteries and strange things! It is your job to survive on this island and create your own home.
Many Years Ago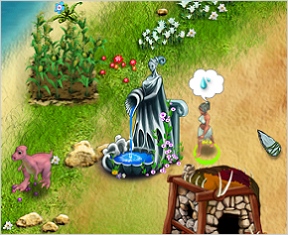 Many Years Ago is about a civilization that was destroyed by a volcano many years ago. Now it is your job to help the people build their homes again and start living peacefully. The virtual world also has many minigames to keep you engaged.
Aztec Tribe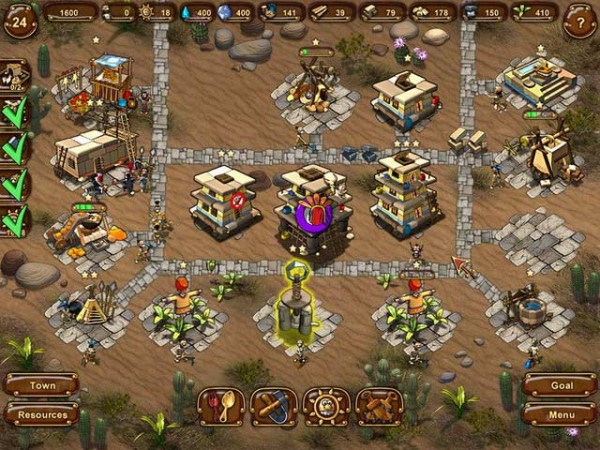 Aztec Tribe is about a tribe that lived in the mountains surrounded by enemies. In a bid to escape, scouts were dispatched to find a new home. Help the tribe establish themselves elsewhere so that they finally live peacefully.
For even more games like Virtual Villagers, check out Simulations category.