Flirting Games List
Here is a list of the best anime dating games (otome games), that we found online. The most popular of them all is a flirting game called My Candy Love. If you have played it already and are looking for more, then on this page you will find a list of games like My Candy Love. Flirting games are most loved by teen girls, and they are based on very popular Japanese dating games. After you play at least one of them, you will be addicted forever. And maybe feel a bit romantic for a while.
8.0
September 20, 2017 -
Amy is in a panic. Her boyfriend Aaron has lost his memory after a car accident. If you were Amy, what would you do? Would you stick with Aaron and help him get his memory… Read More »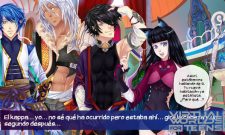 8.0
September 14, 2017 -
High fantasy, romance, and an adventure await you in Eldarya. In a place of magic and fairies, you are going to have to explore, find answers, and find love. Develop crushes as you see the… Read More »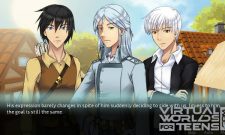 8.5
September 10, 2017 -
In Blue Rose, life is about to change for Lena, the main character. You are thrust into a new experience, a new location, and you have several routes to take. With multiple endings and stories,… Read More »
8.0
September 9, 2017 -
Flirt, explore, solve mysteries, and do much more in Anticlove. A campus full of cute boys and mysteries are here, and you get to see them all. Meet and chat with some or go unlock… Read More »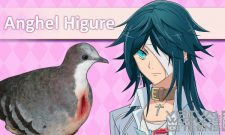 8.9
September 8, 2017 -
Romance gets weird in Hatoful Boyfriend. In a lot of ways, this is similar to just about every romance visual novel out there. You have cute boys, you can flirt with cute boys, and your… Read More »
9.0
September 4, 2017 -
Strong characters, beautiful art, an engaging story, and compelling romance lines all make up The Royal Trap: The Confines Of The Crown. It is, in a lot of ways, your average visual novel. It is… Read More »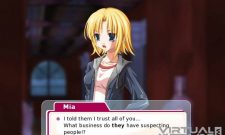 7.4
August 31, 2017 -
Unravel a mystery in the captivating tale of The Stolen Diamond Ring. As the name suggests, you are going to learn the truth behind a stolen diamond ring, and you are going to find the… Read More »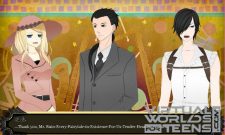 7.8
August 31, 2017 -
Stories of adventure, romance, and excitement in the 1930s are still alive and well in 1931: Scheherazade at the Library of Pergamum. You have an old fashioned adventure, forcing you to travel the world to… Read More »
8.0
August 19, 2017 -
A fun and interesting visual novel, C-14 Dating takes a lot of the visual novel aspects you love and adds a little more to it. You have the art and music, the story and romance,… Read More »
7.8
August 18, 2017 -
Fantastic visual novel puts you firmly in control as you attempt to work out a culprit's identity. If you are among those who love losing themselves in the virtual world, you will love this game. RE:… Read More »
Bonus Featured Games

8.1
Virtual world, full of gaming lounges where you can walk around making new friends, interacting and playing mini games.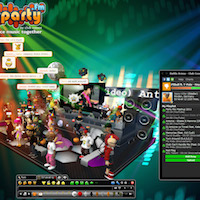 9.2
Explore, Chat, Dance - this virtual world is sooo much fun! Dress up your 3D Avatar. Create and decorate your 3D chat rooms. Play games. Join in!
');/*]]>*/