Here is a list of games that are similar to La Dee Da.
Movie Star Planet
For those of you who are dreaming of becoming a star, then Movie Star Planet is one title you will want to check out. You will be able to create your avatar and improve her into being a popular celebrity with time. You will change her looks and styles to make it more personalized while having fun becoming a star!
Lady Popular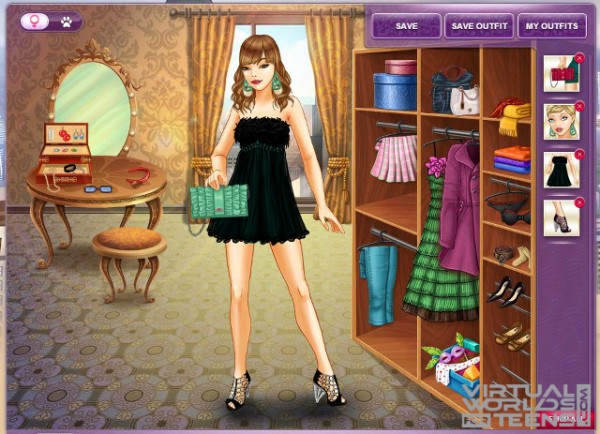 If you're looking for something to play that is just for girls, and you are into fashion, you will love the fact that Lady Popular gives you more than 16 million combinations to customize your character with. You will have different makeup styles, hair styles, even clothes and face shapes to choose form, and more.
Stardoll Game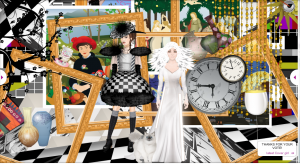 In Stardoll you will be creating your very own avatar and personalizing it. The avatars are referred to as Medolls and you will have hundreds of facial features to choose from, so it is likely to find one that you just love. You will choose the eyelash length and much more too. How will you make her look, like yourself, a friend, an idol?
Our World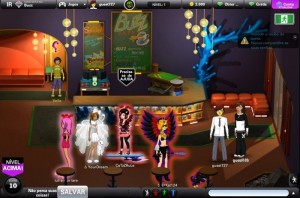 If you're looking for a way to escape reality for a litle while and make new friends from all over the world or hang out with current friends, then Our World is just for you. You will have many outfits to choose from to customize your avatar, and you have the option of talking or whispering to people, even emailing them and inviting to be friends.
WoozWorld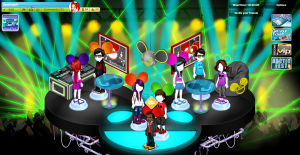 WoozWorld brings you a social game that is going to allow you to chat with friends, make new friends, and customize your home, which are called 'unitz' with various items and furniture. You will be able to collect items throughout the world, and you can create your very own items too. There are various 'Nationz' to explore too.
Oh My Dollz
If you love fashion and have the desire to customize your character in different outfits and decorating them depending on your mood, then you will not want to miss out on Oh My Dollz. You will also be able to meet other people and make new friends as you show off your hard work and dedication, while checking out theirs as well.
Dream Mining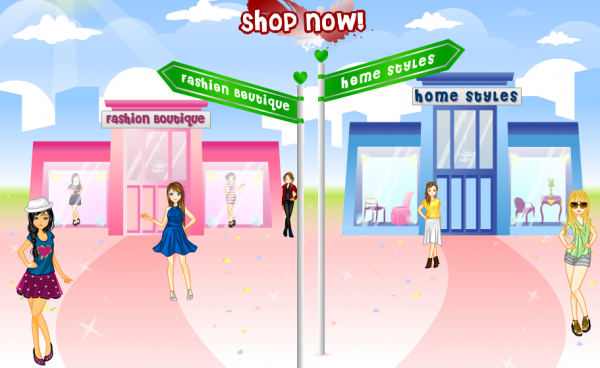 Dream Mining introduces you to a virtual world of fashion, but that is not all that it focuses on. You will also experience film and music aspects too. You will be able to express your creativity in any of these three areas as you sign, design, or create videos. You will choose out of three characters, each one with a different passion.
GalaStories
GalaStories is more than just another fashion or dress up game, it also introduces you to doing quests. You will find that there are more than 2500quests that will keep you busy as you play with your model. You will get to express yourself and use your fashion creativity too as you can create fashions of your own and earn rewards doing so.
Virtual PopStar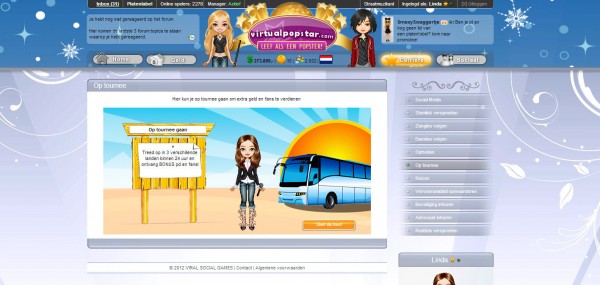 If you want to become a Popstar, then Virtual PopStar is a fun and easy way to get your start. You will get to rock out and dress your star as you wish by choosing out of 2500 various options. You will have a jet that you can take all over the globe and you have millions too!
For more games like La Dee Da, check out the Fashion Worlds category.