Fashion List
Here is a list of the best Fashion Games that we found online. If you feel too old for dressup games, but loves fashion and style, these are definitely worth checking out. Fashion dressup games are a favorite genre of tween and teen girls. Some of the games on this list are fashion show games, where you can play a simulation of a real fashion show and be a ramp model. In some fashion makeover games you even get to play the role of a movie star and become a celebrity! Check out this list of fun, cute and addictive virtual fashion worlds. Enjoy.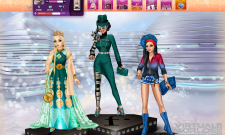 7.8
September 26, 2018 -
Imagine a virtual world where you can truly customize absolutely everything about your avatar and profile. Got it in your head? Now get this – it actually exists, and it's called Lady Popular! The latest… Read More »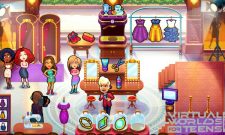 8.5
December 27, 2017 -
This unique and delicious franchise is one of the most successful and greatest time management series within casual gaming history. This spin off series based on Angela, Emily's sister, but is Fabulous actually as awesome… Read More »
8.3
September 21, 2017 -
No matter what type of vibe you try to pull off, you've spent at least some portion of class fantasizing about being a movie star. So what if you could actually experience it without giving… Read More »
7.4
August 19, 2017 -
Create a Hollywood star and become part of this crazy world in Hollywood Story. You are going to make movies, hang out with other celebrities, rise to fame, and prove that you are the best… Read More »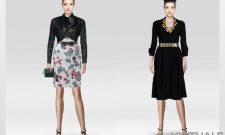 7.3
August 11, 2017 -
Dress up games do not get much better than Glamstorm. Most will give you a nice doll or model and a decent selection of clothes and accessories. Sure, all of this is fine, but it… Read More »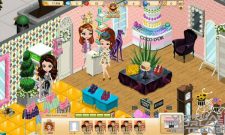 7.4
August 8, 2017 -
When most people think of Facebook games, they do not think of depth and detail. Fashland shows that you can find both in these games and that it can offer more than the simple and… Read More »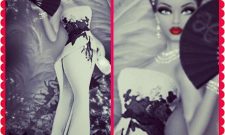 6.5
August 6, 2017 -
Fashion reaches new levels of excitement when you play Diva Chix. It goes beyond what most other fashion games do, going from dressing up to battles in a flash. You can bring in your own… Read More »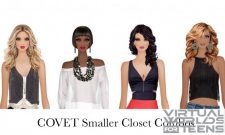 7.0
August 5, 2017 -
Become a fashion icon in Covet Fashion. Shop, dress up, show off, and rate others in this world of high fashion and beauty. You are going to have to use every design skill that you… Read More »
7.8
July 31, 2017 -
Do you wanna become PopStar? Have no way of doing it? Well, Virtual PopStar is a great way to get your groove on and not have to be out a lot of money while doing… Read More »
7.9
July 19, 2017 -
Finally, a dress-up game that features celebrities and lets you design your own clothes! While you may be too old for actual, old fashioned paper dolls, you definitely aren't too old for Stardoll Game! You… Read More »
Bonus Featured Games

8.1
Virtual world, full of gaming lounges where you can walk around making new friends, interacting and playing mini games.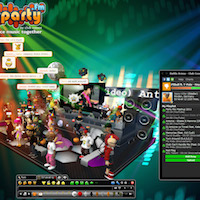 9.2
Explore, Chat, Dance - this virtual world is sooo much fun! Dress up your 3D Avatar. Create and decorate your 3D chat rooms. Play games. Join in!
');/*]]>*/