Here is a list of games that are similar to Koyotl.
Wartune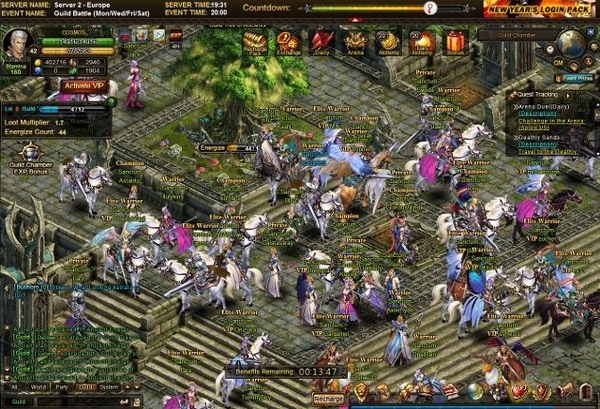 Those who find battles of combat fascinating will definitely enjoy the time they spend playing Wartune. Beside engaging in combat battles that are turn based, there will also be PVP combat, handling strategy, role playing, building cities, defeating big bosses, and so much more. It now has features of the Astral System.
Wakfu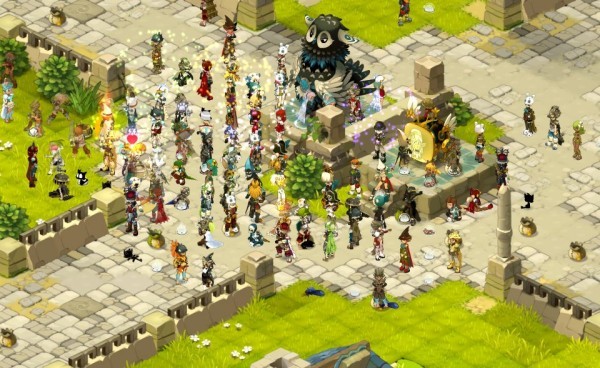 It was Ogrest's Chaos that brought the World of Twelve to ruins, one-thousand years ago. In this role playing game gamers are going to be creating heroes, these heroes will be filled with hope of finding a world cure as well as the entire universe, which is referred to as Master Wakfu.
Adventure Quest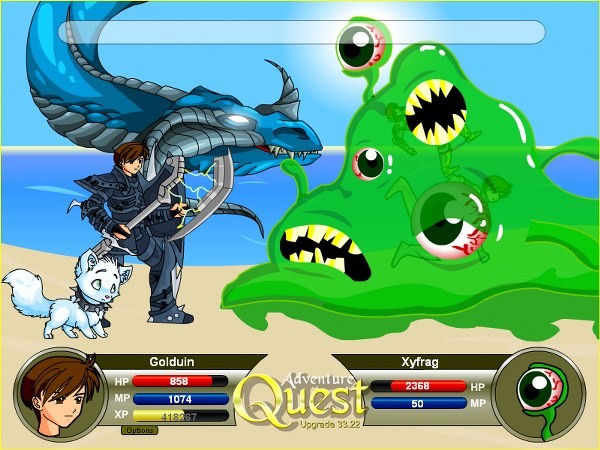 You will be engaging in a lot of combat action in this role playing game of fantasy. It all happens in the city of Battleon, a city that also has mage shops, pet shops, guard towers, an a variety of NPC's with objectives that you will need to complete. The three levels of difficulty will be Rogue, Mage, and Fighter.
Atlantica Online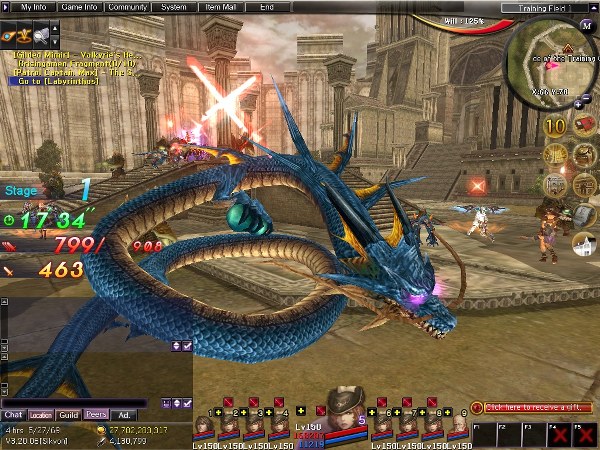 Redefining F2P MMO's is the Atlantic Online game that is a hit and already popular with millions. As a descendant of the great Atlantean race, they disappeared thousands of years before this time period. Your place her is to locate the lost Atlantis. It allows you whatever weapons you find necessary to do this.
Epic Duel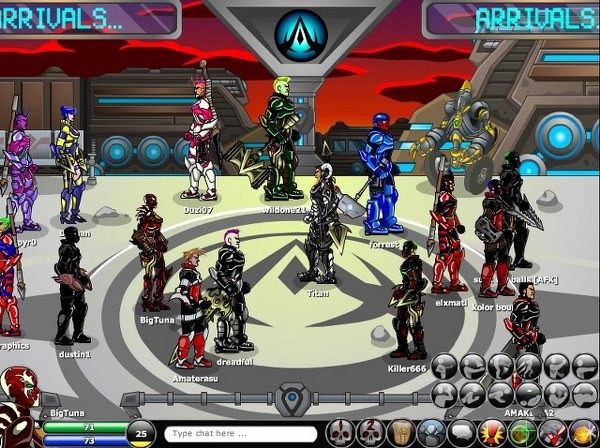 This gives you an opportunity to make it to the top through battling. You can destroy NPC's and other players by dueling one on one if you like, but be sure to keep improving on your game strategies. You will need to work fast at destroying your enemies. Having the proper and best equipment will works wonders.
Hello Hero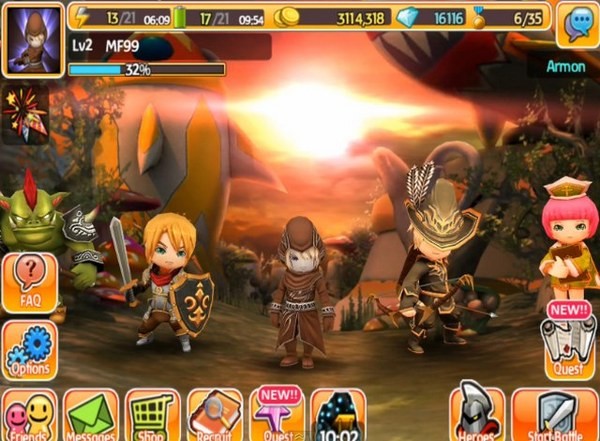 During your journey here you will get to explore and adventure more than 20 continents. Offering hundreds of different characters, and you will find that it is a unique collection of characters for this type of game genre. The Hell Hero fantasy has many great features to offer you making it fun, interesting and exciting.
Pirate King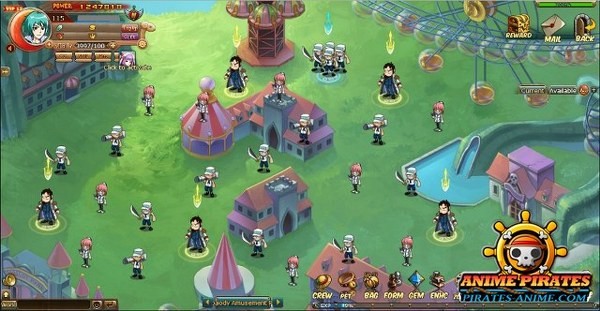 After choosing one out of the four characters offered you will be ready to enjoy this exciting world of adventures, with many different environments for you to explore, and offers many different terrains to engage in. It has been based on a theme about pirates, and was designed in an anime style. Included is massive maps for you to follow to get around in this world.
Dofus
You will begin this gameplay in the village of Astrub, which is in Incarnam. Beginners will want to start out in the Classic category. It offers many different goofy and lovable characters for you to choose from. You will be on a mission to locate the six scarce dragon eggs of the world and end all the current chaos.
Wonderland Online
Wonderland Online has been based on the Pacific island. A place that lives by the ways of the South American cultures of ancient times. This world is filled with many interesting and fun things for you to enjoy, such as interesting quests that needs to be completed, and many different fun filled activities.
Bleach Online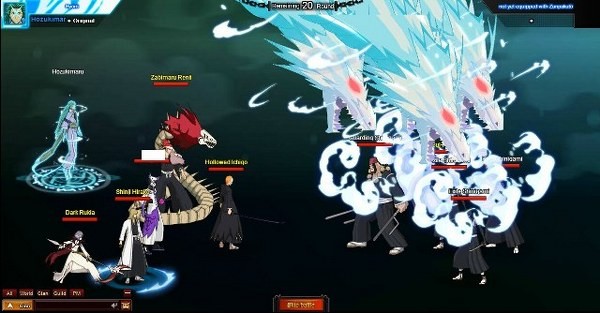 This is going to come as a tremendous enjoyment to anyone that was interested in the anime and/or the manga series. As with its precedence sequels. It mainly focuses on the battles of combat. Bleach Online is a turn based adventure that lets you enjoy battles of combating throughout your journey here.
Ultimate Naruto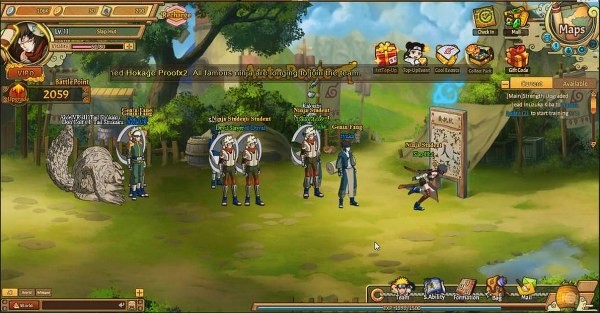 This Japanese anime style fantasy, packed with action throughout the entire adventure of gameplay. It offers a class system of features for enhancing your gaming abilities taking you to the school of Ninja's. All of the abilities you possess with have abilities of their own and they will also possess abilities of their own.
Dragon Pals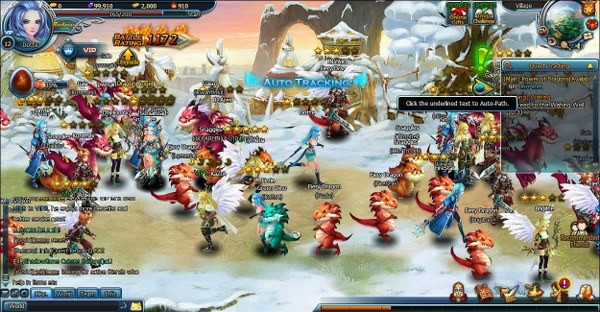 Choose your character and get started on your exciting journey through this wonderful fantasy world of dragons. It is your decision to make on whether or not your dragon is a boy or girl, so decide which it is going to be, now choose one from the three characters offered, which are Mage, Warrior, and Archer.
For more games like Koyotl, check out the Simulations category.
Here is a list of games that are similar to Boonieverse. Foopets If you have wanted to own a pet but your aren't allowed to then you need Foopets. You will be able to do more than just play with them. You will have to care for them as well like bathing them, feeding them, […]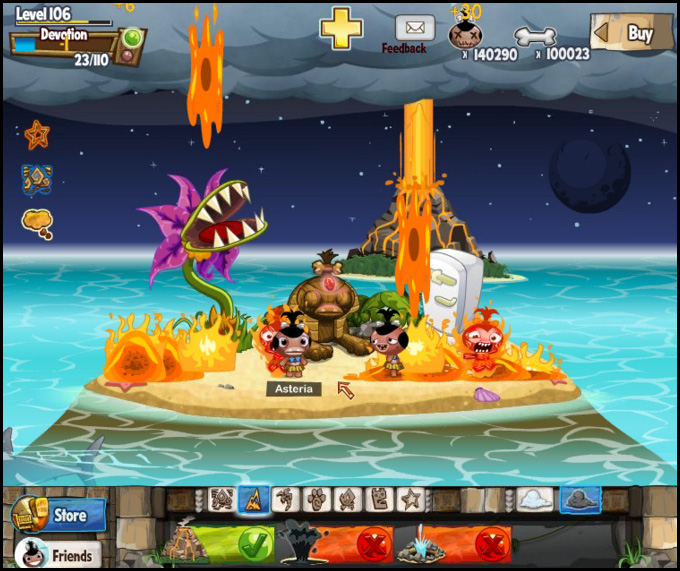 Here is a list of games that are similar to Pocket God. Godus It is time for you to build your very own civilization as you play God in this great world. Godus will have you building a city, letting people walk and do thing, build landscapes and then destroy it if you want with […]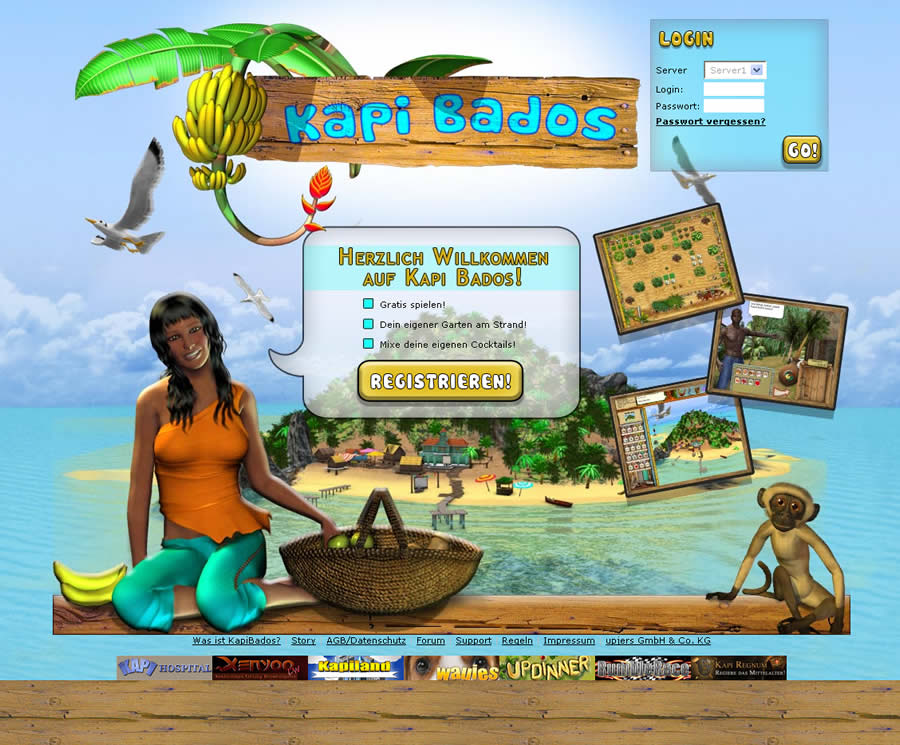 Here is a list of games that are similar to KapiBados. Virtual Villagers Virtual villagers is all about teaching a bunch of confused villagers on how to survive and adapt on their new island home. You will be able to teach them all of their basic survival skills and even other things like farming and […]