Even if you don't have a way to brave the crowds yourself this season, we encourage you to keep reading. Print this out, highlight the good deals, and hope mom, dad, guardian or otherwise decides to hit up the online or in-store extravaganza that is this year's Black Friday game deals. Click the name of the store to see the full Black Friday ad. And remember, while this crazy shopping day is technically only happening in the US, a lot of these stores ship internationally, including Walmart, Amazon and GameStop.
Let's get started!
Toys R Us
If you're looking for anything 3DS or Skylanders related, or Disney Infinity kits, this is the place to shop. In addition to these deals, all games are buy one, get one 40% off!
Skylanders Giants: $9.99 with purchase of 3DS XL
Spyro's Adventure Starter Pack: $9.99 with purchase of 3DS XL
Skylanders Starter Pack: $37.50
Disney Infinity Starter Pack: $37.50
3DS with Luigi's Mansion: Dark Moon: $150
PlayStation 3 with Batman: Arkham Origins and The Last of Us: $200
Xbox 360 with Kinect, Halo 3, Kinect Adventures, Kinect Sports Season 2: $200
Wii U with Skylanders: Swap Force: $260
From Xbox 360 bundles to deals on apps, you can shop this sale from the comfort of your laptop (with parental approval, of course):
Xbox 360 with Halo 4 and Tomb Raider: $189.99
PS3 with Last of Us and Batman Arkham Origins: $199
Grand Theft Auto V: $34
Batman Arkham Origins: $34
Call of Duty Ghosts: $39.96
FIFA 14: $25
Madden 25: $25
Battlefield 4: $25
NCAA: $25
Amazon Appstore: 90% off select downloads
Skylanders Swap Force Characters: Buy 2, Get 1 Free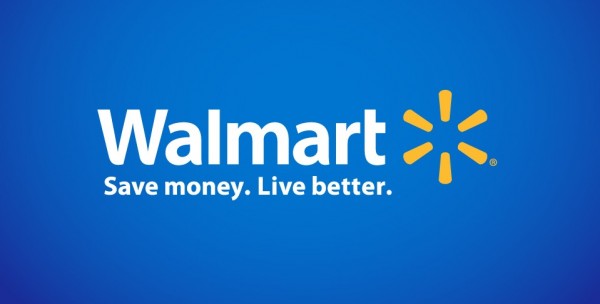 They're doing it again this year, although you'll likely get the best deals in-store. However, they're currently running an online and in-store pre-Black Friday sale that's worth checking out as well. Xbox 360, PS4 and Nintendo 2DS prices are stellar, and you can get $10 off Xbox 360 controllers and $15 off PS3 controllers.
Xbox One: $499
Xbox 360 (4GB): $99
PS4: $399
PS3 (12GB): $149
Call of Duty: Ghosts: $39.96
Assassins Creed 4: $34
PS3 with Last of Us and Batman Arkham Origins: $199
Disney Infinity: $38.96
Nintendo 2DS: $99
Batman Arkham Origins: $34
NBA 2K14: $34
Grand Theft Auto 5: $34
In addition to these, Walmart is also offering amazing deals on single games. These prices may not be applicable on all consoles, so double check before taking the purchasing plunge.
For $10: Twisted Metal, Lego Batman 2: DC Super Heroes, Jak & Daxter HD Collection, Lego Lord of the Ring, Max Payne 3, Batman Arkham City, Call of Duty 4, Dead Island, Dishonored, Hitman Absolution, Mortal Kombat Vs. DC Universe, Gran Turismo 5 XL, Ratchet and Clank Collection, Sly Cooper Theives in Time
For $15: Uncharted 3, Tomb Raider, The Walking Dead: Survival Instinct, Minecraft, MLB 2K13, God of War Saga, MLB 13: The Show, Assassins Creed 3, Call of Duty Black Ops LE, Call of Duty MW3, Dead Island Riptide & Special Edition , Skyrim, Fast & Furious Showdown, Far Cry 3, Red Dead Redemption, Uncharted 1 & 2 Dual Pack, Borderlands 2, Paper Mario: Sticker Star, Scribblenauts Unlimited, LEGO Batman 2: DC Superheroes
For $25: Lego: Marvel, Madden NFL 25, Angry Birds Star Wars, Battlefield 4, Call of Duty Black Ops 2, FIFA 14, Injustice: Gods Among Us, Animal Crossing: New Leaf, NCAA Football 14, Saints Row 4, Splinter Cell Blacklist, Halo 4, Just Dance 2014, Beyond: Two Souls, The Last of Us, Batman Arkham Origins: Blackgate, LEGO Marvel Superheroes, Scribblenauts Unmasked
Even the fancy version of Walmart has good deals this year, including a killer price on the 3DS XL.
3 DS XL: $149.99
Xbox 360 with Kinect, Kinect Sports, Kinect Adventures and 1-month of Xbox Live Gold: $189.99
Buy 2 Skylanders, get one free
The mother of all game stores, GameStop is hitting it out of the park this Black Friday. And, they're also promising surprise deals throughout the day online (so stalk that page!). While they obviously will have great prices on games, they're also offering console subscription cards for a fraction of the regular cost.
Disney Infinity Figures: Buy 1, Get 1 Free
Xbox Live Gold 3-Month Card: $14.99
PS Plus 1-Year Subscription: $29.99
PlayStation Vita 3G/Wi-Fi: $179.99
Call of Duty: Ghosts: $49.99
Assassins Creed 3: $14.99
Diablo 3: $39.99
WWE 2K14: $39.99
Sniper Elite V2: $14.99
Also on sale are Lego games with a free keychain or toy set with purchase, a camouflage pattern Xbox 360 controller for $39.99, and bundles of the latest and past consoles.
Remember: highlight and drop it off with your parents (or email it) if you can't shop these sales yourself. Prices don't get better than this!
Let us know in the comments below what you plan to get your hands on this season!
Lots of cool things continue to happen in the world of virtual reality, and the last two weeks have been no exception. Before we get started, if you're in the US make sure that you don't miss out on any of the amazing Black Friday deals this week, especially the console bundles! You can snag […]
The weather is cooling down, which means more time to play your favorite games! Google is making it easier than ever to download as many mobile games as you want, and somebody at GameStop may be in trouble, because their Black Friday ad has leaked. Also, we have new mobile games for you to check […]