Lots of cool things continue to happen in the world of virtual reality, and the last two weeks have been no exception. Before we get started, if you're in the US make sure that you don't miss out on any of the amazing Black Friday deals this week, especially the console bundles! You can snag a PlayStation 4 with Grand Theft Auto V and The Last of Us: Remastered or Lego Batman 3 and Little BigPlanet 3 for just $399.99 at GameStop, Best Buy or Toys R Us (the Lego bundle will only be available at Toys R Us)! If Xbox is your thing, grab a bundle with Xbox One, Assassin's Creed: Unity, Assassin's Creed IV: Black Flag and a $50 gift card at Target for just $329.99, or get the same bundle without a gift card from GameStop, Toys R Us, Best Buy and Microsoft.
New Feature for Oculus Rift
The recently-released second development kit for Oculus Rift tracks head motions rather well, but it currently doesn't offer eye tracking, one of the key components necessary in a fully-immersive virtual reality experience.
But that's all about to change thanks to SensoMotoric Instruments (SMI)!
The company has made a name for itself creating state-of-the-art eye-tracking devices, most notably with its glasses. They tweaked the same tech to work with the first Oculus Rift development kit, showing off their work at various conferences over the last several months. Due to the overwhelmingly positive response, SMI is planning to add it's tech to the second development kit as well!
As of now, the SMI product isn't part of the official Oculus Rift, and SMI is only offering the tech to current owners of the second development kit. However, they're providing ample information for developers to incorporate the new tech into the products that they make compatible with the Oculus Rift, and the tech will work with the biggest names in development platforms, including Unity and the WorldViz Vizard VR engine.
It will be interesting to see what developers do with this new option, and whether or not Oculus will adopt the tech or come up with their own eye-tracking technology when the final Rift is released.
Facebook and Oculus VR
When Facebook bought Oculus VR back in March, the industry went crazy speculating as to what, exactly, the social media giant had in store for the seemingly unrelated virtual reality company. But last Thursday, Facebook's VP of Content and Media Dan Rose gave a little bit more detail as to what Facebook has planned.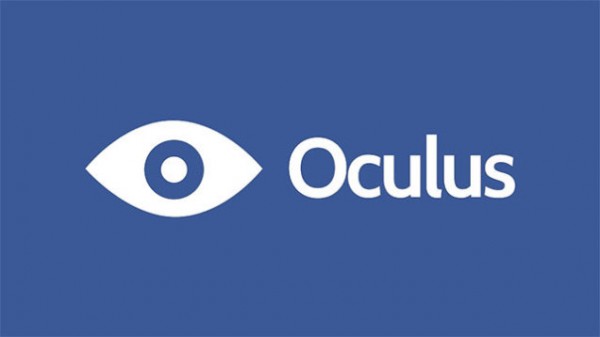 Essentially, Facebook views the Oculus Rift as the future of computing and entertainment, citing history as its source. Computing technology has become more and more personal over the years, and Facebook believes that this trend towards more personalized computing will continue with platforms that work with your body, specifically your eyes, being next on the horizon. To quote Rose: "Our bet is that virtual reality will be the on-ramp to optical computing." And this view is ultimately what pushed Facebook to buy Oculus VR, a company they believe is paving the way towards the next transformation in personal computing.
So what do you think? Is optical computing the future, or do you think that this technology will fall flat outside of the world of gaming?
Experience Virtual Reality on Your Phone!
Cordon Media, a Toronto based company specializing in mobile applications for businesses, is looking to create a visually stunning virtual reality experience that works with your smartphone. This new hardware, dubbed Pinc VR, functions as an iPhone case while closed; however, when you open the case you reveal a set of virtual reality goggles that allow you to experience your mobile phone in a whole new way!
The hardware works with your phone, the supplied googles, pretty nifty software, and two small rings that wrap around your fingertips. Once engaged, you're greeted with a virtual desktop that allows you to view any app you open virtually, and you can open as many as you want!
You can arrange them "around" you, viewing Twitter in full screen before turning your head to check out Facebook, and then looking down to watch a YouTube video. Intuitive and sleek, the app allows you to quickly move apps front and center as well, keeping "tabs" (virtual screens) off to the peripheral of your vision until you drag them forward with your fingers.
Hard to imagine? Picture a huge developer's computer set-up with 10 different screens arranged artfully on a work desk. Except this virtual version allows you to move those monitors where you choose at any given time. Pretty cool, right?
There's no word on when this app will launch, as it's currently operating a funding campaign on IndieGoGo. Let us know what you think in the comments below!
Even if you don't have a way to brave the crowds yourself this season, we encourage you to keep reading. Print this out, highlight the good deals, and hope mom, dad, guardian or otherwise decides to hit up the online or in-store extravaganza that is this year's Black Friday game deals. Click the name of […]
The weather is cooling down, which means more time to play your favorite games! Google is making it easier than ever to download as many mobile games as you want, and somebody at GameStop may be in trouble, because their Black Friday ad has leaked. Also, we have new mobile games for you to check […]