Here is a list of games that feature the popular actor from the movie Twilight, Taylor Lautner:
Celebrity Makeover 5
In the Celebrity Makeover games, you give a celebrity a makeover. Celebrity Makeover 5 gives Taylor Lautner a chance. Make him look beautiful and ready for his workday as an actor. You can do quite a bit to him when using the large selection that is available in this game.
Taylor Lautner Jigsaw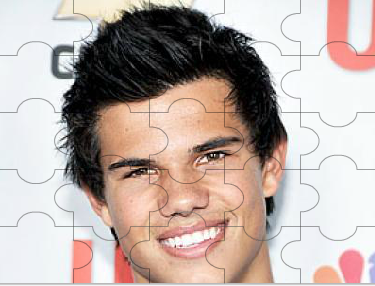 Do you ever find yourself loving Taylor Lautner? Do you enjoy putting together jigsaw puzzles? If this is the case for you, then try your hand at Taylor Launter Jigsaw. This is going to have you putting together a puzzle of Taylor Lautner. When you are finished, you can admire him.
Jacob Youngblood Dress up
Jacob Youngblood Dress up is the perfect game for anyone who prefers Jacob. You are going to be dressing him up so that he looks good. Play with the choices until you have created something entirely unique and you. It is easy to do and a lot of fun for the fans.
Edward vs Jacob
Everyone knows of the Edward Vs Jacob argument, but the game is rather different. Instead of fighting with words, you are having them fight with style. Dress them up so that they both look good and then compare the two. Figure out which one really pulled off his unique style.
Twilight New Moon Kissing
Test Jacob and Bella's love for each other in Twilight New Moon Kissing. This game is going to have Jacob and Bella kissing, as well as Edward and Bella, and you are going to have to fill the love meter. It is hard work, of course, but it is fun for all of the fans.
Twilight Eclipse Dress up
In Twilight Eclipse Dress Up, you are going to be dressing up your three favorite characters from the movies, including Taylor Lautner. Give them the styles that you like the most and then compare them side by side. Play with the fashions so that they look as stunning as possible.
Wordcross 14 Twilight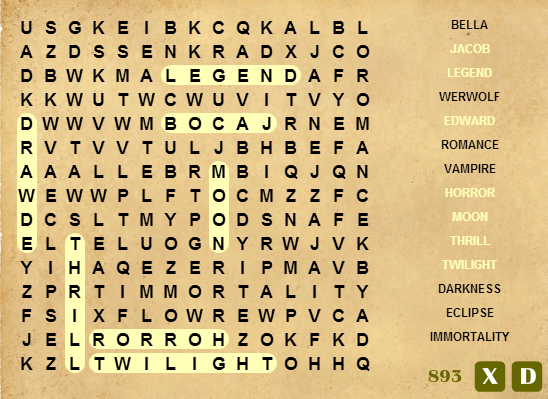 If you enjoy playing a good wordcross puzzles, you are going to want to pick up Wordcross 14 Twilight. This is your basic wordcross puzzle, of course, but with a twist. Rather than random words, you have to find the characters in Twilight. It is a lot of fan for any fan of the movies.
Twilight Movie Quiz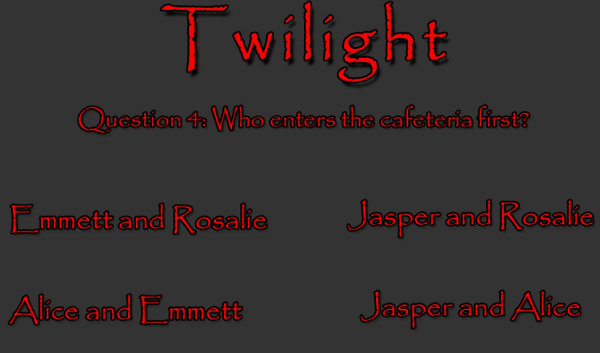 Do you think that you know everything that there is to know about Twilight? Then try your hand at Twilight Movie Quiz. Prove yourself knowledgeable by completing the quiz and answering all of the questions correctly. It may be difficult for some, but easy for the real fans of the movie.
Twilight New Moon Picture Changing Jigsaw Puzzle
Twilight New Moon Picture Changing Jigsaw Puzzle is going to give you a real Twilight New Moon related picture and then turn it into a jigsaw puzzle. Use this to challenge your brain and have some fun. Complete puzzles to piece together the images of your favorite characters from the movies.
Dress Up Taylor Lautner
Have you ever wanted to dress up Taylor Lautner? If so, Dress Up Taylor Lautner is the game for you to play. You are going to be able to create unique outfits and make him look stylish. Have fun and release your creativity in this game. You may be surprised by what you create.
You can also check out our list of Famous Actor Games and Twilight Games to enjoy fun time with your favorite celebrities.