Here is a list of games that are similar to Shtyle.
WoozWorld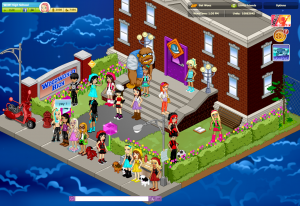 In WoozWorld, you will be able to vote on who the best Woozen is, even who has the best Unitz. You can earn Beex and Wooz to buy things with, have 100s of games and videos to keep you busy, hang out with friends and have Spellz battles too. These are just some of the fun things to do.
Our World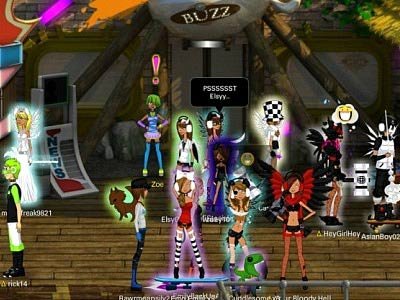 If you like to customize things and make it your very own, then Our World is what you need. There are so many things to do from a housing system to hundreds of pieces of furniture for you to choose from, decorating is going to keep you busy, and it is just one thing to do!
Spark City World
Spark City World has all sorts of things that you can do from shopping, which is a very big thing here, and exploring all types of stores too. You are going to find interacting with friends is fun, but only part of the fun as you chat away for hours and hours.
Virtual PopStar
In Virtual PopStar you are going to work your way up to being a star and when you get there you are going to have to build up your fan base like a real star. You are going to need more fans to level up and the faster you get them the faster you level. So, choose your profession and get going!
Disney Superbia
Get ready to invite your friends over on Disney Superbia for hours of game playing and talking. The best part, they can be anywhere in the world! You are going to share codes too that allows friends to get gifts that can only be obtained by giving the gift. That's cool, huh?
Movie Star Planet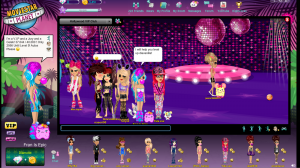 You will start out Movie Planet World by making your very own avatar and deciding what you want it to look like. You are going to then work your way to being a celebrity, with a personalized look and style. You will also have various other things to keep you busy too!
Smeet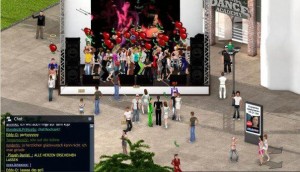 Prepare to dress your character, hang with all your best friends in a great environment and decorate your house the way you want. You are going to be meeting people from all over the world and watching video clips, and so much more. Why wait, start having fun today!
Habbo Hotel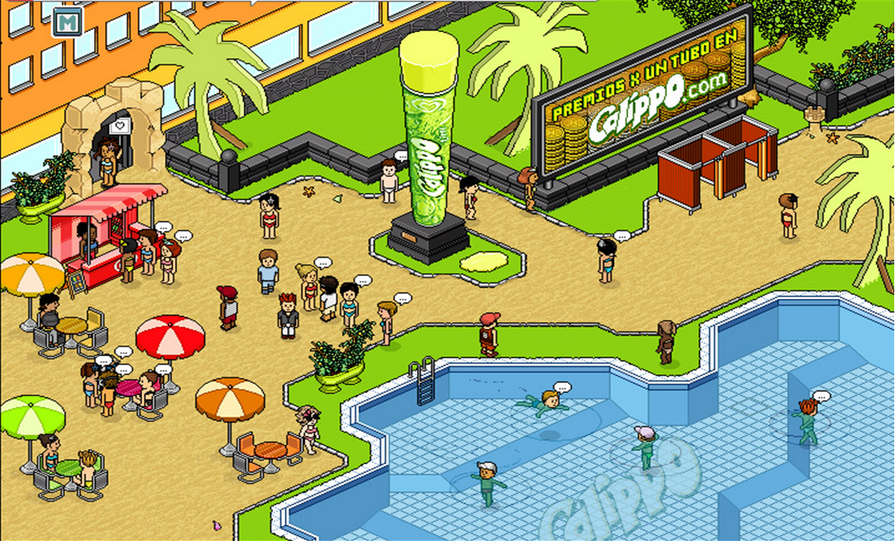 This one has 30 various hotels that represent 30 different countries. You will get to travel to them as you make your way through Habbo Hotel and visit Mexico, the US, Norway, just to name a few. You will create an avatar and get started with your great exploration!
Fantage
Fantage focuses on providing you an environment that is both fun, but safe and pleasant. You are going to explore the world as never before with all types of games that will keep you having fun for a long time. You will notice there are various features too. Build your avatar to get started.
Chit Chat City
Chit Chat City has a lot to offer and making your avatar is just the start of all of it. You will have massive amounts of accessories, clothing, and more for your 3D canvas. You get to meet people all around the world, build a house, and choose your own layout and how it's decorated too.
SmallWorlds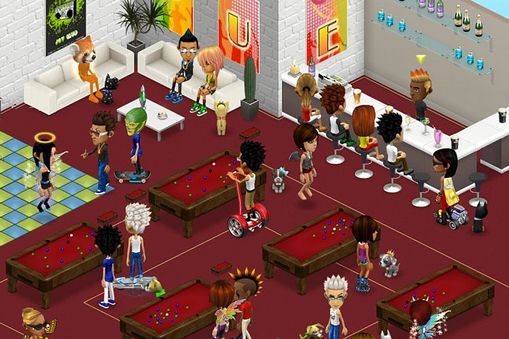 This browser based world is known as SmallWorlds, where you get to create your very own room and then make it look how you want it to look. You will be able to have your friends over, watch YouTube videos, even play games and look at galleries too.
Onverse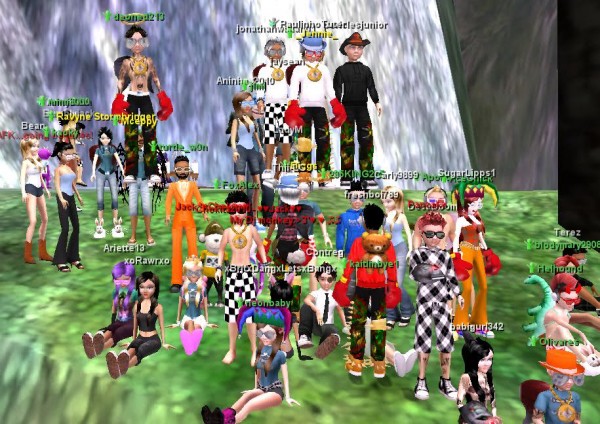 Once you join Onverse, you will be provided a house, that's right you get a house soon as you start this one. You only get a few items to put in your house though, along with a few cloths. You are going to work towards getting more as you advance through the game and earn it.
Club Cooee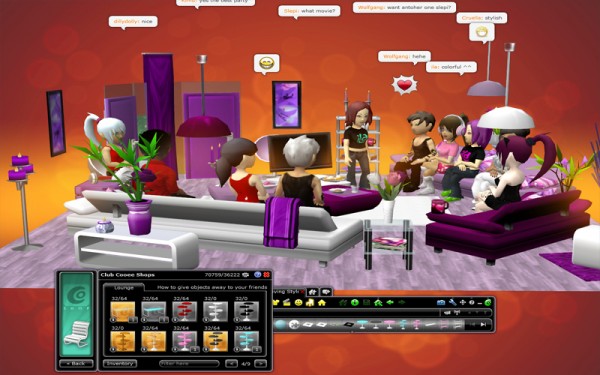 Get ready to start a new life right here in Club Cooee as you create a house and furnish it the way you want. You are going to be able to customize your avatar too and go to 3D clubs, even make music and play it. Yep, you can be a DJ I you desire, and meet with friends too.
Second Life Game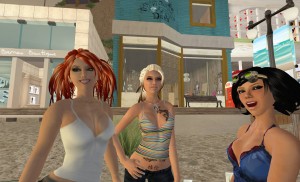 Get ready to create a second life and be whatever you want to be from an exotic dancer to a real estate guru or a business owner. Want to run a club, or just hang out and meet people? Your even allowed to design new items for the game too, imagination is the only limitation!
IMVU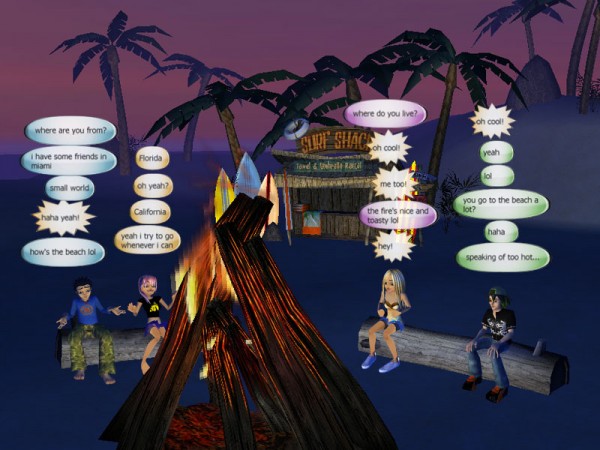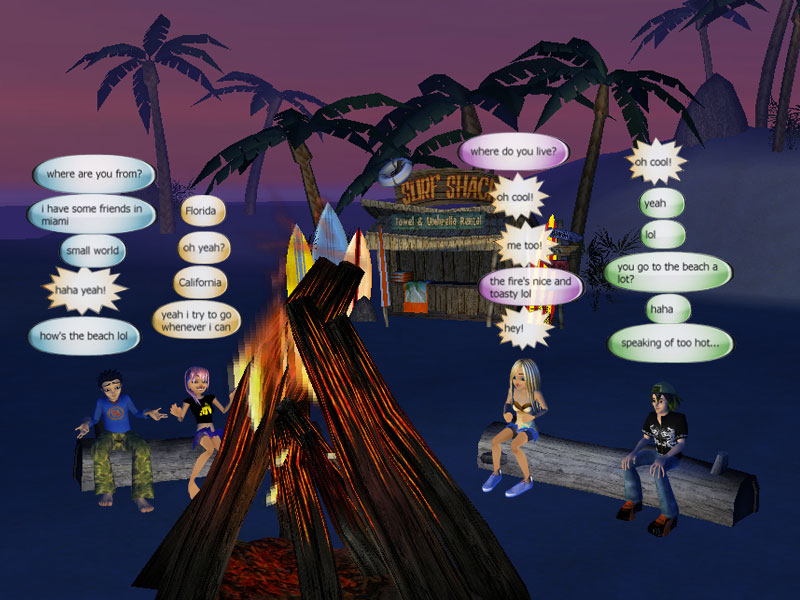 Hope into IMVU, a virtual reality that has gained massive attention that allows you to create an avatar the way you want and hang out with friends in an online lounge type setting. You are going to lose track of time it's so much fun, but it's a great escape from reality.
For more games like Shtyle, check out the Social Worlds category.