Here is a list of games that feature one of the coolest actresses in this modern era, Emma Stone:
Emma Dressup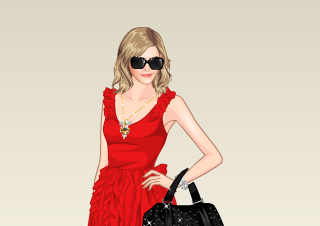 Dress Emma up in Emma Dressup. Make her red carpet ready, attractive for a night out on the town, or just stylish in general. You have a lot of clothes available so it should be easy to have fun here. Just remember to play around with the outfits before settling on one.
Dress Up Emma Stone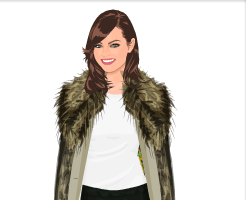 As the name Dress Up Emma suggests, you are going to be dressing up Emma Stone. Using the numerous items that are available to you, play with outfits and create unique combinations. It is a lot of fun for any fan of the actress or anyone who simply enjoys a little dressing up.
Emma Stone Makeover
Get ready to be Emma Stone's personal makeup artist and stylist as she needs to get prepared for going out. You will have to choose how she will wear her makeup, what style she is going with, including her hairstyle. Do you have what it takes to be a personal makeup artist for a celebrity?
Emma Stone Manicure
Get ready to give Emma Stone the best manicure of her life. You will be controlling everything with your mouse as you choose what color and style of nails she has, and much more. You will be pampering her hands, and it can get quite addictive as you rack up a score.
Emma Stone Dressup
Welcome to the Emma Stone Dress-up game. You are going to help in making a trendy impression of Emma's fashion wear and accessories. You will be concentrating hard trying to get her clothing to be perfect for her personality. If you're up to it, you will be controlling everything with your mouse.
Find the Spot-Emma Stone
You are given game time, when the time runs out, it is all over. You will be given an image of Emma Stone with hints above it to go by. When you make the correct selection, you will be given 100 points. In addition, when you click incorrectly, you will lose 20 seconds off the timer.
Emma Stone: Amazing Spider-Man Makeover
If you like makeovers and Emma Stone, you will love this one which is set in a Spider-Man theme. You will be providing her makeup, hairstyles and much more. You will also be able to dress her up the way you see fit. Any fan of Emma Stone or Spider-Man will enjoy this.
You can also check out our list of Famous Actress Games to enjoy fun time with your favorite celebrities.