Here is a list of games that feature the popular actor from the movie Highschool Musical, Zac Efron:
Zac Efron Dressup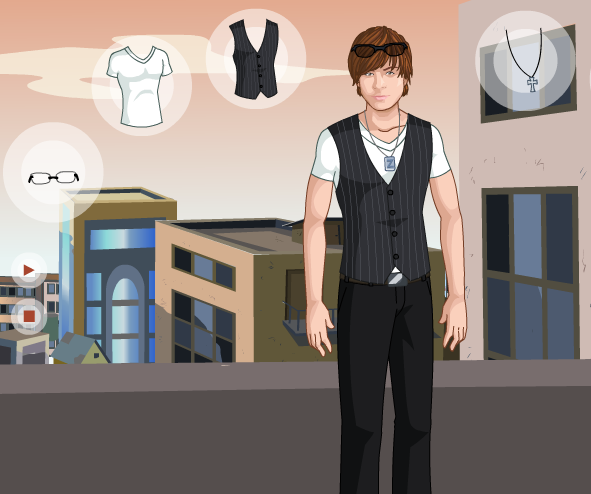 Zaky Dress Up is a game where you dress Zac Efron. He wants a new look to impress Miley Cyrus and you get to choose how to dress him. You click on each category and choose the clothing and accessories you desire. Get ready, set, and go have fun!
Zac Efron Celebrity Makeover
Zac Efron Celebrity Makeover is where you get to do a do over for Zac Efron. He is in need of a makeover. He needs to look his best and that is p to you. You need to give him a fabulous haircut, do his make-up, and dress him in a new outfit. Enjoy and have fun.
Makeover Zac Efron
If you love fashion more than anything else then this game is for you. You will be excited to know that the person you will be making over is no less than the famous Zac Efron! There are many different options available for you to use, and some features to help you out as well.
Color up Zanessa
Color Up Zanessa allows you to make a color in picture of Zac and Vanessa (the perfect couple). You will click on the colors and fill in the picture as you want it to be. It should be one of a kind as you will be customizing it. So have fun, let loose, and color away.
DRESS UP ZAC EFRON 2
Dress up Zac Efron 2 should be an interesting challenge for you. You get to dress Zac as you want to. He is a professional actor, singer, and dancer, His wardrobe is in your hands. You can print, email, and save your doll. Have fun.
Zac Efron 2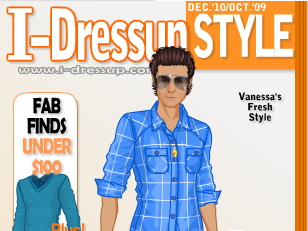 In Zac Efron 2 you get to dress Zac Efron as you want to in outfits you choose. His look is in your hands. You will have fun. You get to learn about customizing looks. So get busy, have fun and good luck.
Zac Efron Dress Up
Here's the chance of a life time for you girls out there, who wants the chance to makeover Zac Efron's makeup, hair, and style of fashion? You get to choose the colors, style, and accessories, it's up to you. Maybe you would like to see what he would look like in blue, or even orange, whatever, it's up to you.
You can also check out our list of Famous Actor Games and Pop Star Games to enjoy fun time with your favorite celebrities.