Here is a list of games that feature Gangnam Style dancing.
Gangnam Tatata Game
Gangnam Tatata Game starts out as your basic build and balance. However, it becomes challenging once Psy is introduced. He has to balance on your structure, doing his famous dance, without falling. If he does fall, then you fail and have to start all over in order to make a much better build.
Fiesta Online
Fiesta Online is available in English and German with more languages coming soon!  It is a role-playing game in which you explore with movers which are devices or animals.  They help you explore faster but you can also trade or purchase equipment and riding skills by buying and selling.
IMVU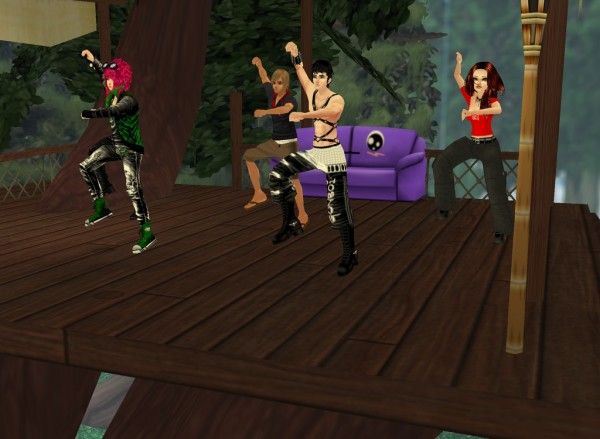 This is an online social networking game in which your 3D avatar is used to chat and interact with other users.  You can also play fun games and dress your avatar however you like.  Users decorate their room and dress their avatars however they like and chat with other players.
Second Life
This game has great graphics with little to no lag time when users are playing.  Users create a separate life for themselves and live vicariously through their avatars.  They can get jobs, buy houses, buy cars, and go shopping all while interacting with other users and community members.
Audition
This game allows users to create a dancer that can join an existing dance group or create one of their own.  By using the directional arrows on the key board they can follow the arrows or dance moves on the screen and can dance away to today's most popular hits.
The Sims 3
With the new Sims 3 players can create a unique Sims that is all their own.  They can do countless creative and fun things with their Sims.  They can also cause all kinds of shenanigans and have fun interacting with other Sims.  This is a fun interactive game that is amusing and fun.
Dance Central 3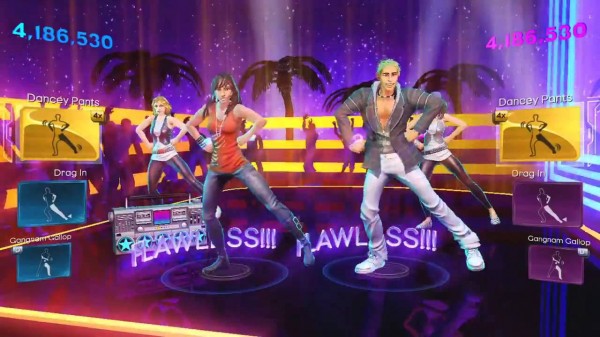 This fall Dance Central 3 is back for Kinect.  Dance Central 3 has great music to get down to from disco music to hit 80s to hits that are topping out the charts today.  The new Dance Central also has a multiplayer mode that allows for up to 8 players to dance.
Oppa Gangnam Dance
If you love music and you happen to like the Psy, then you are certainly going to love this awesome game. Oppa Gangnam Dance will give you a chance to show the world that you can do the dance and make it to any final round as you work hard to not mess up.
Mstar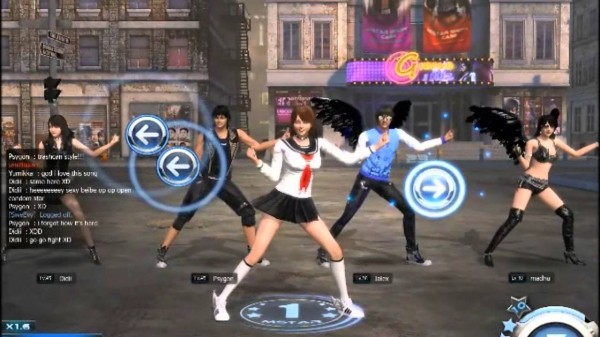 This Unreal Engine 3 dance and social community game is great for players that are looking to chat but also to dance.  This game is focused mainly on dance choreography and your character learning these moves.
ArcheAge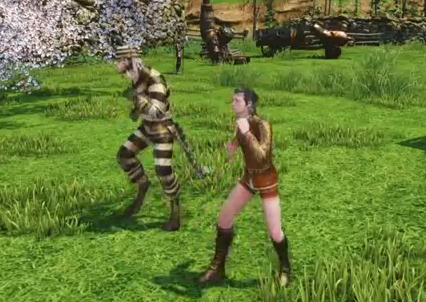 ArcheAge is an MMORPG developed by a Korean game developer which combines open content with structured play.  It has nothing to do with Gangnam Style and appears to have you immersed in a fantasy world with ships, castles, knights, damsels, and villagers in which epic PvP situations are possible.
Gangnam Style Dance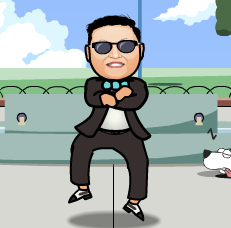 Gangnam Style Dance really appears to a be a link to the same game as the one up above it. The graphics, music and game play all appear to be identical.  Try to follow the arrows and have fun making your entertainer dance Gangnam Style.
Gangnam Game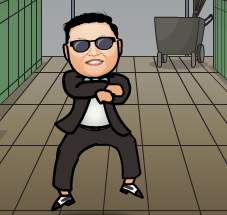 Gangnam Game allows you to make your famous entertainer dance Gangam style using the spacebar and arrow keys.  There is a practice mode, four different dance locations, and two difficulty levels.
Raising a baby 4 Gangnam Style
Raising a baby 4 Gangnam Style has you clicking your mouse on the baby to make it dance whenever the other people in the room are not looking.  In the how to there are clever drawings to show you what it will look like when baby is getting by, in danger of being seen, or caught.
Gangnam Style Hidden Letters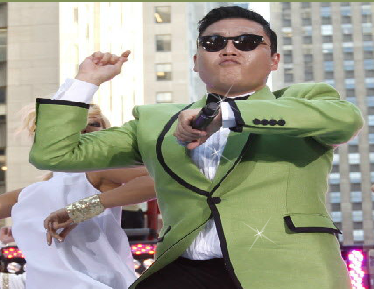 Gangnam Style Hidden Letters has you using a magnified scope to find hidden letters in the picture and click on them.  Guess what catchy tune is looping in the background?
Gangnam Style Catching Treasures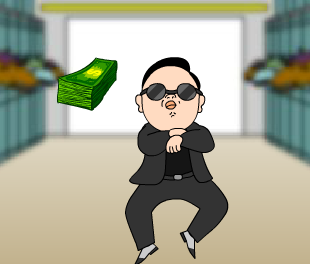 Gangnam Style Catching Treasures has you using the left and right arrow keys to help your entertainer dodge the dangers and catch the treasures as they fall from the ceiling.  The longer you dodge, the more of the song you get to hear.
Oppa Russian Style
Oppa Russian Style lets you move your Russian dance guys to a Gangnam Style beat with Russian flair, using the arrow, Q, and W as they flow across the screen, above the dancers heads. For those chasing rewards, the special word is Oppa !
Gangnam Fashion
Gangnam Fashion lets you use your mouse to dress your entertainer for his performance.  Have fun with this simple set up that has you getting your star ready for the stage.
The Brawl – (Ep. 4)
The Brawl – (Ep. 4) has you using your mouse and the space bar in order to respectively throw punches and block them, while you are in the ring against the most annoying celebrities.
Gangnam Style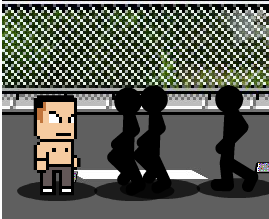 Gangnam Style is a Korean Fighter game that is set on the street.  There are options for 1 through 4 players.  A section of the famous tune is repeated as your block-style character is confronted by multiple shadowy stick fighters.
More dancing games? Don't worry, we've got your covered. Here are some of our great list of Dance Games Online, PS3 Move Dance Games, Xbox Kinect Dance Games and Wii Dance Games.