Here is a list of download and browser-based dancing games online.
Touch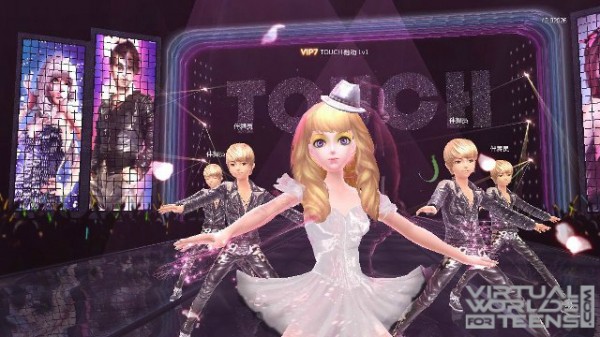 This brings you a higher level of entertainment and excitement, it gives you music to dance too, which is what it is mainly focus on here, dancing. You will keep your eyes peeled for a companion, someone that is compatible and will be able to dance together as a couple.
Audition
If you like to dance or just simply enjoy the music you're going to enjoy this tremendously. It lets you show off those dance moves, and compete with others to see who is the best dancer of all. There is a game shop that lets you change into different fancy clothing and accessories.
HighStreet 5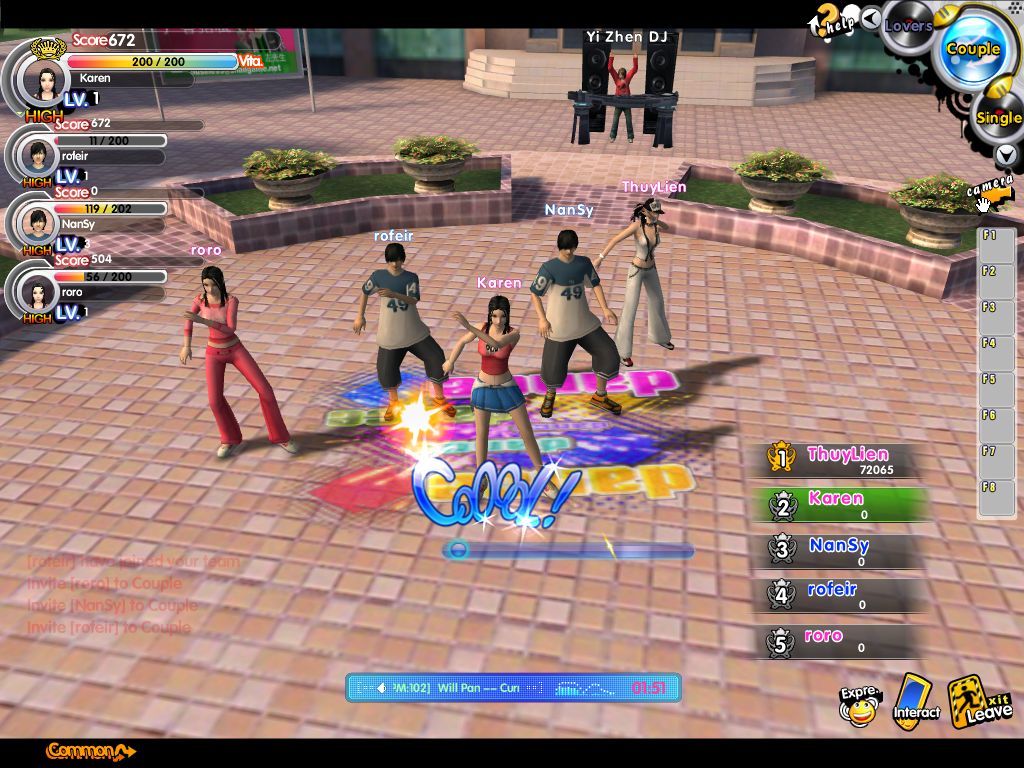 The main gist of this game is to first dance and to second get social, this game offers a new level of fun.  The music is hot and top of the list and offers the most jammin' beats that have you rockin' for hours on end.  Get feedback from other players or purchase things in the dance store for more fun.
Steps Evolution
This game is more than just dancing.  You will enjoy the fact that this game not only takes a simple dance concept, but it expands it to a whole virtual life.  You can meet up with other players and customize yourself and your life to whatever you want it to be.
Super Dancer Online-Xtreme
With Super Dance Online – xtreme you will be able to customize your character to fit your style and your own personality.  There are so many clothing options available makes this game very unique.  Along with customization the dance aspect of this game is also remarkable. Watch out because this game is addicting.
Love Beat
This game is unlike all the rest because it keeps the music hot.  Love Beat offers you new songs every week because it adds the latest hit songs every single week.  There are sixteen different game modes which keeps this game interesting.  This ever upgrading game is never a bore.
Fever Mix
Test your dance reflexes with this dance infused game offering some of your favorite and popular anime characters as well as other games.  You will get to customize your very own personal avatar in ways that is beyond normal thinking.
Dancing with the Stars: Keep Dancing
If you liked the television show Dancing With The Stars, you'll go nuts over this fantastic dancing simulation gameplay. It lets you dance your heart out, and you can complete with others to find out who is the best dancer of all. You can come up with your own routines if that's what you want.
Dirty Dancing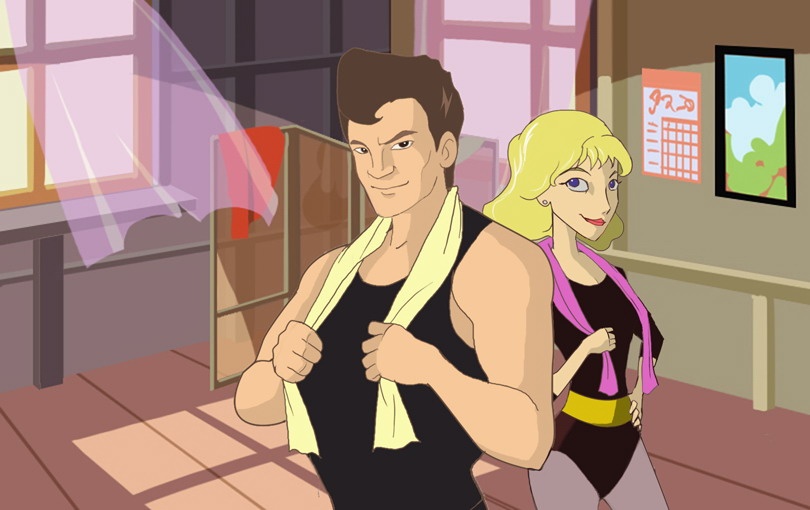 If you loved the movie you will love the game as well.  You will get to learn dance skills with Johnny and Penny as you will be your very own character in this game.  Enjoy yourself in the ten games available as you learn new dance moves and then compete in the End of Season Dance Competition.
Mstar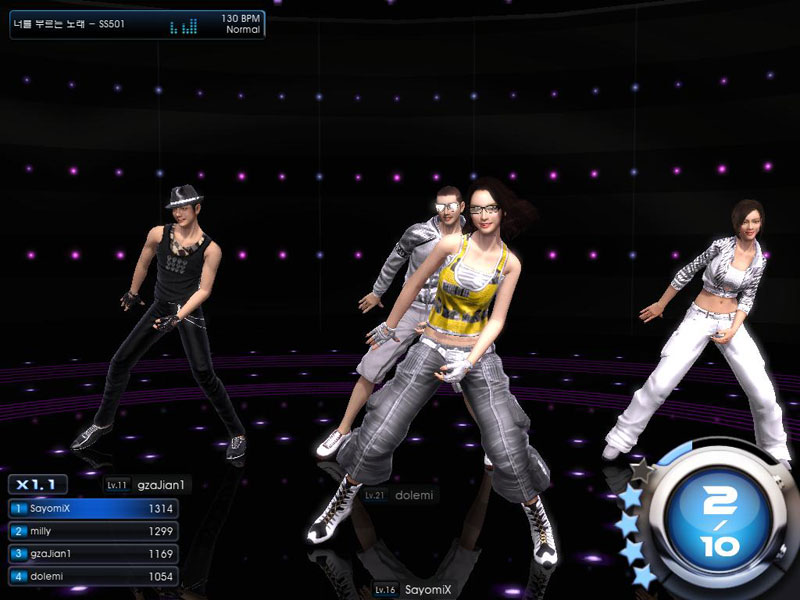 If you are looking for a fun and thrill seeking time you have found the right game.  Mstar offers lovely music and a great dance experience that you will find yourself coming back for more.  Invite your friends over or connect with them online as this is a great online dance game for any dance lovers.
Barbie Disco Ballroom
This game is great for kids that like games that involve dancing and also if they love Barbie.  This is a high quality game with great graphics that is free to play.  All you have to do is click as quick as you can on the numbers to move Barbie.
QQ Dance
QQ Dance is a fun dance game where you control the character you have created by using the arrow and space bar keys on your keyboard.  The goal of the game is to follow the dances on the screen and keep rhythm with the songs as best as you can and as quickly as you can.
Lucent Heart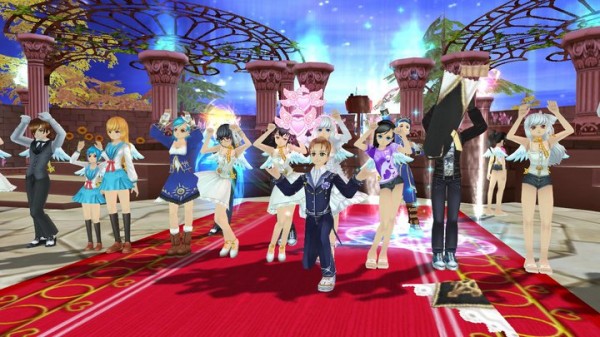 Welcome to this beautiful enchanted world of magic, it offers some amazing adventures. It is up to you if you'd prefer to journey about the magical world discovering ancient treasures, or you can choose to dance the nights away. Who you choose for your character can change the rest of the gameplay, so choose wisely.
Beefcake Dance Party
Beefcake Dance Party is a silly dance game that allows you to control the dancers with the arrow keys.  As you play and earn points it makes the background drop of the game change and does funny and humorous things.  This is a fun game with silly visuals.
Dance Panda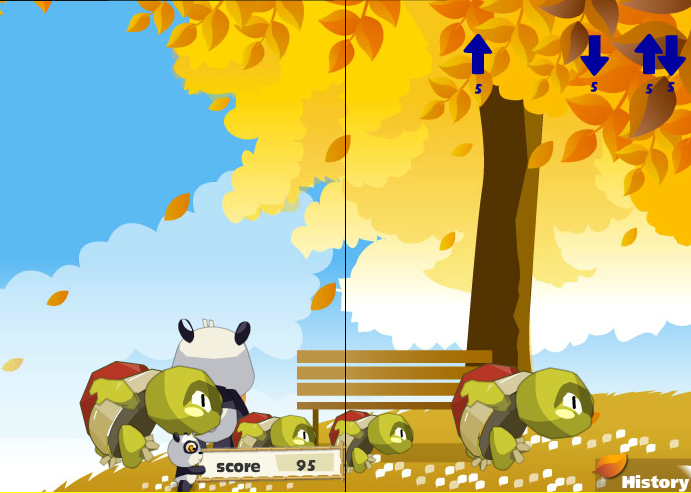 In Dance Panda the pandas like to dance and you have to help them by guiding them through the songs and making sure that they hit all of their moves.  By using the arrow buttons as well as other keys on the keyboard you and your friends can help these pandas bust a move.
Meez Meez Revolution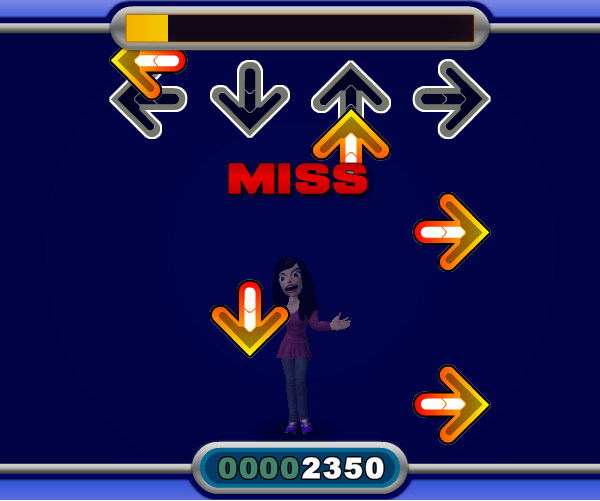 In this fun dance and rhythm game you use the arrow keys to control your dance. You can choose from different dance characters to be and you can choose from nine different songs to play to.  You earn points and experience as you progress throughout the game.
Bring It!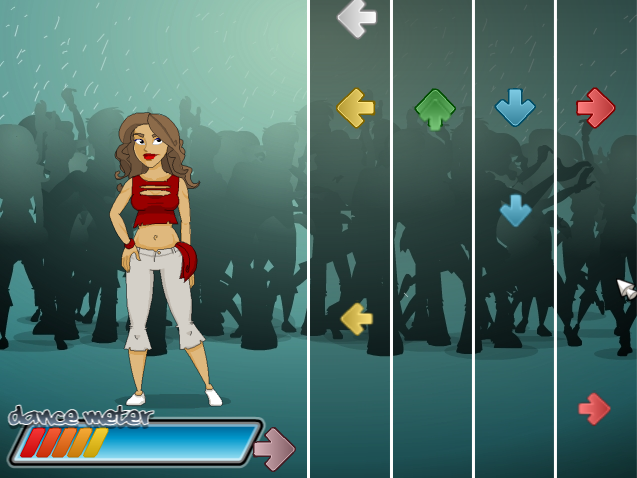 In Bring It! You get to choose your characters and bust a move out on the dance floor and you get to show off how awesome your dance moves are.  By using the arrow keys to make the characters dance you can dance on the beach or on the street.
Hip Dance
In this fun dance game you are a rabbit trying to match and exceed the dance moves of the panda that is on the cheerleader team.  You are on the team that is trying to win against panda and to do that you must match and exceed the panda's dance moves.
Dance Floor Girls
You can make the girls dance in this game by using the arrow keys to make them dance around.  A fun feature of the game is that when a star appears you press the space bar to get a cool surprise and other points.  This is a fun game with good graphics and good music.
Dance Planet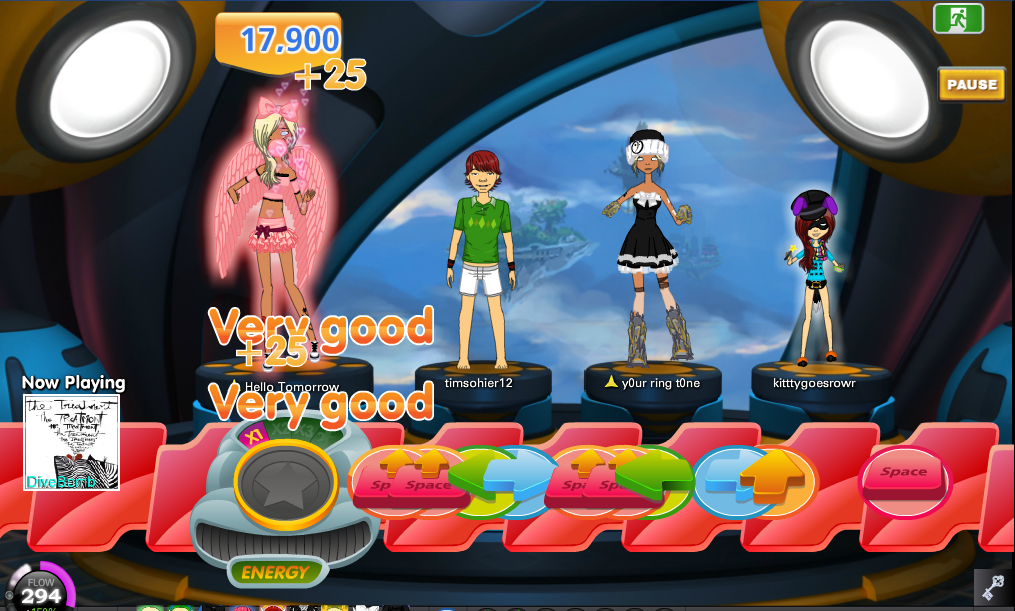 This is a fun multiplayer game that is similar to Dance Dane Revolution except instead of using your feet to play you use the arrow keys to follow the moves on your screen.  This is a fun dance game to play because you can play with your friends and other people online.
Be sure to check out Xbox Kinect Dance Games, PS3 Move Dance Games or Wii Dance Games for more dancing fun.