Here is a list of dance games that can be played with Xbox Kinect.
Just Dance
You will be amazed at this latest edition game while upping your game play to a new level of fun with new game modes, stylish places, and new features.  You will be able to check out your friend's videos and explore the life of dance.  Just Dance will leave you having a blast every time you turn it on.
Zumba Fitness: Rush
Rush:  Everywhere you go you hear about Zumba!  Well, Zumba Fitness:  Rush is not only a very hot and contagious game, but you will love the music and dance moves you will learn while playing this game.  Not only is this game fun, but it can literally whip you into shape.
Just Dance Kids 2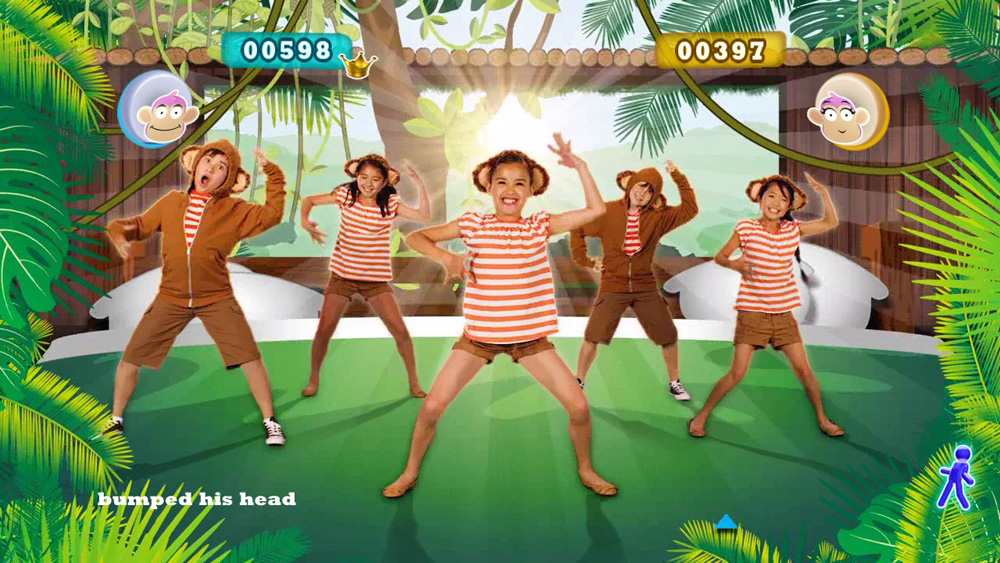 Just Dance Kids 2 has all the favorite songs any one could dream of.  You will be able to sing and dance along to this game and rock out all night long.  This game is a favorite of all ages because there is a favorite song for everyone in this mix of music.  The graphics are colorful and the dance experience is awesome!
DDR Universe 3
Celebrating its 10th anniversary, DanceDanceRevolution Universe 3brings a whole new and enhanced interface offering exciting new modes and cool new settings.  It does not matter your skill level, you will be able to enjoy this game with its hit songs and fantastic on and offline support.  This game really delivers.
Dance Central 3
It is easy to see a winner when it is right in front of you and that is definitely what this game is.  It is the number 1 seller in the dance franchise.  This game offers a multi-player mode for up to 8 players.  You can rock out with your friends all night long and jam to the hottest music around.
DanceMasters
With Xbox Kinect you will be able to make this game come alive.  Your gaming experience will the best yet as this came has you as the controller yourself.  Match your poses with the silhouette while you party your way to a rocking score! DanceMasters offers a smashing good time you will not want to miss.
Hip-Hop Dance Experience
How many dance moves do you know?  If you think that is a lot then open your eyes to the Hip-Hop Dance Experience.  This game offers over 700 iconic dance moves you can master while in game play.  Dance to these hot moves with the chart-topping 40 hit songs this game brings into your game room.
Alvin and The Chipmunks™: Chipwrecked
Chipwrecked Who doesn't love those adorable Chipmunks and all the talent that comes along with them. Join with Alvin and the Chipmunks in their Chipwrecked game and perform before the crowd as one of the actual Chipmunks. Be the munk you want to be in this fun and thrilling game, Alvin and the Chipmunks: Chipwrecked.
Musical Feet
Let your feet speak for you and show off your talent in this electrifying game that allows your feet to control the game.  Dance on the virtual keyboard and shake the house with your virtual game play.  You can even become your own musical feet maestro as well as share your recordings with your friends.
Black Eyed Peas Experience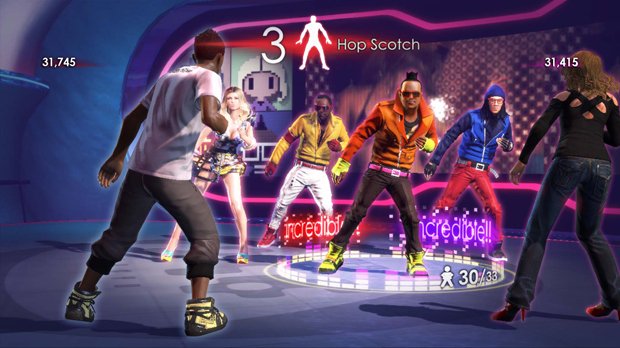 The Black Eyed Peas Experience is a sensational game that allows you to sing and dance to chart topping music from the exhilarating Black Eyed Peas themselves.  You will find yourself singing and dancing for hours to your favorite songs and maybe even learn a few new dance moves in the process that you didn't know before.
Space Channel 5 Part 2
With Space Channel 5  Part 2 you will be dancing your way to save others from the Dance Troupe that has captured them. All of these hostages need your help. Can you do it?  Bust your move while you bust them out. The music will make you want to dance anyway, so go for it and be the hero of the game.
Michael Jackson The Experience
Experience the thrill of the ultimate dance game. This interactive game offers you sweet moves and the chance to step into Michael Jackson's shoes and dance to your favorite Michael Jackson tunes. It is your turn to shine so step it up and make sure to "beat it!" for real!
Be sure to check out Dance Games Online, PS3 Move Dance Games or Wii Dance Games for more dancing games.