Here is s list of virtual worlds and games where you can have a family.
Virtual Families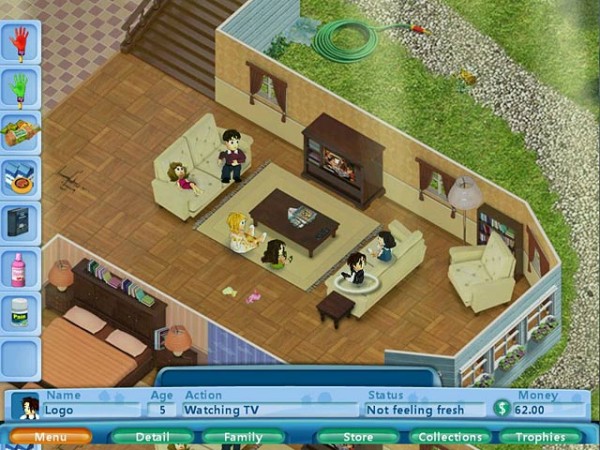 The entire point of virtual families is raising your own family, of course. After you adopt your own character, or start off with an older one, it is going to be your job to raise them well and make them happy. Take advantage of the many activities available and give them what they need to grow.
Virtual Villagers
In Virtual Villagers, you are going to have to raise an entire village. Not just a person or family, but an entire village! Give them what they need, help them to grow and become stable, and give them the chance to grow their little village. It is highly entertaining and addictive.
The Sims FreePlay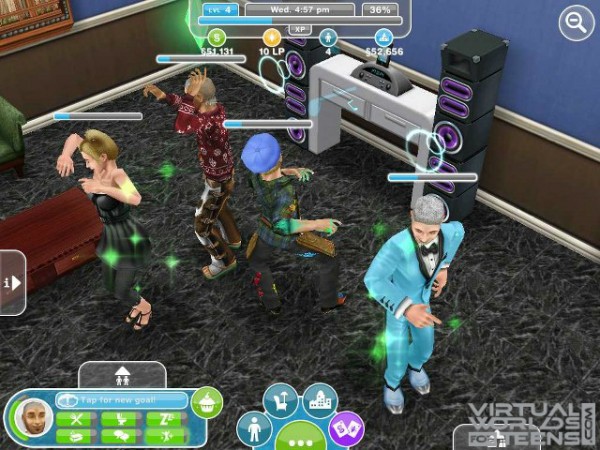 Get ready to play your very own character in a world that you can create. You will be able to customize your character as you have a job, build your home, meet new people, and even do unique missions that will earn you simoleons.
Village Life
Build a village community, visit friends, take care of your people, and give them everything they need in Village Life. It is all about managing life in a village while attempting to give everything that they want and need to grow, develop as a community, and stay completely happy, a difficult task to complete.
Second Life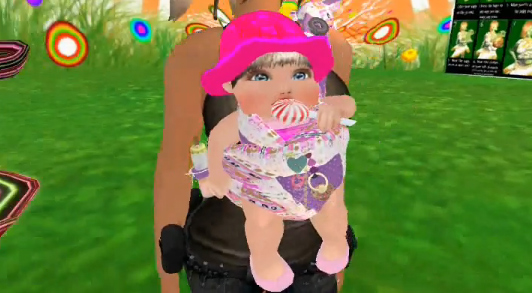 Have you ever wanted to lead a second life, but wanted to do so in a way that was much more entertaining than reality? Then you should head over to Second Life. This gives you access to a massive virtual world and many activities, giving you the chance to have fun in another life.
Chit Chat City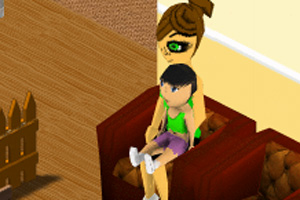 Chit Chat City is a chatting game, as you might expect, that gives you more than the ordinary. Everyone knows that simply chatting is not enough, not with all of the possibilities out there. In this game, enjoy the many other activities, like avatar creation, that make this so much more exciting.
IMVU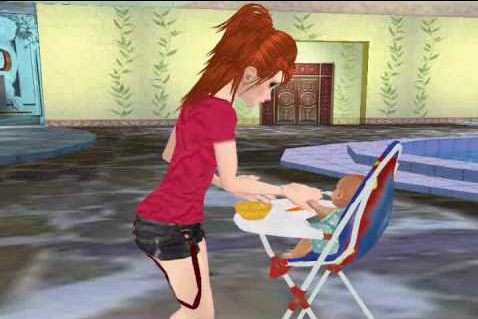 IMVU is a massive game that lets you chat with people from across the globe. It is not simply chatting, however. In this game, you are going to be dressing up, customizing and personalizing your avatar, buying other items and rooms, and playing games. There is so much more than chatting going on.
Happy Family
In this game, you will start out as a couple with two kids. Your goal is to maintain the happiness of your family by assigning each member a task like planting, building, collecting, beautifying your home, etc. This will help you complete your goals and live a happy life together with your family.
I am Fam
This simulation game is going to have you caring for your own family and making decisions that will affect their overall well-being. If you want to be sure that your family is happy, healthy, and capable, you have to make the right decisions for their future and give them what they need.
Baby Valley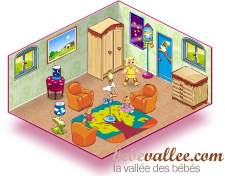 Taking care of your own baby in real life is difficult. In Baby Valley, it is a lot simpler than you might think. You are going to be giving your baby what is needed to ensure proper health, nutrition, and cleanliness until the age of 3, at which point they can go off to school.
Cyber Infants
Ever wanted a baby without the effort, mess, responsibility, or issues? In Cyber Infants, you can. Adopt and name your very own virtual baby, take care of it, and enjoy all of the fun without having to deal with any of the big messes and troubles that babies can, and will, cause.
Baby & Me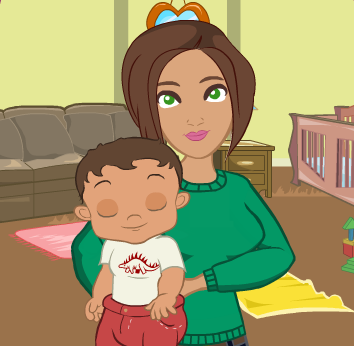 Being a mother is tough work, but this game gives you the chance to be one without any of the stress or problems related to it. While raising your baby to be healthy, you will be able to play games and explore. There are plenty of activities to enjoy and plenty of ways to enjoy your time.
My Tribe
You and plenty of people are stranded on an island and you have to create your very own tribe. You will be in charge for collecting resources and gathering items that you can use to survive on the island as your tribe begins to grow.
Zodler
This online world gives you the chance to have fun with your very own baby. You can start by dressing it up and customizing it to match your tastes, and then you can continue throughout the game and experience all that is offered. This is a large and exciting sim game that is sure to keep you busy.
Baby Bottle Pop
We have all had a Baby Bottle Pop at some point, and this game takes its wonder to a virtual game. Create your very own baby, play games, download music, and do so much more. There are plenty of things to see and do in this game, giving you the chance to have fun and take advantage of it.
Baby Baby – Online
Taking care of your own baby in this game is simple. As the baby's needs grow, you help to give her what she needs. There are several rooms around you to make that possible, you just have to figure out which one is needed. When you give her what she needs, she will be happier.
Steps Evolution
This is not merely a dancing game but it also offers you chance to socialize and have your own family. One way to raise your popularity and boost your stats is to get married and have a baby.
Garden Baby Bathing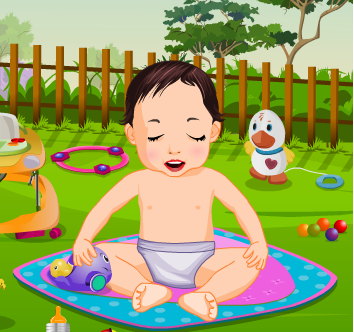 In Garden Baby Bathing, it is your job to make sure that the baby has all that he needs. Give him care and love, of course, as well as entertainment, a bath, and the right outfit. Do what is needed and make this the happiest baby that you will ever see.
Baby Caring
Hazel has to care for her sibling all on her own while her mother is away. This is a difficult task, but it is your job to do it. To be successful, you have to complete the various tasks handed to you. If you fail and the baby begins to cry, you are going to lose the game and Hazel is going to be in trouble.
Super Mom
Being a Super Mom is a tough job, but you can do it in Super Mom. Tackle the task of caring for these troublesome, difficult children why defeating your neighbor in the process. To win the game, you have to be the Super Mom that you know you can be.
For more games where you can have a family, check out Virtual Family Games, Virtual Sims Games and Simulations category.