Here is a list of Virtual Sims games where you can manage the everyday lives of your virtual characters.
Virtual Families
Who wouldn't want to create their own family?  Reality does not allow it, but in this virtual game you will be able to create your own perfect virtual family.  Design and develop your characters the way you see fit as well as own your own home.  Enjoy this game with all the family experiences.
The Sims FreePlay
Everyone loves to play The Sims games and this one is offered free of charge.  Enjoy this great virtual game and create the life you want.  Have fun with your virtual family and enjoy the engaging activities this game offers.  Be yourself or be someone else, it is all up to you.
Bonga Online
If you have ever wanted to vacation on a beautiful island, you will love this game.  It offers you the ability to design and create your very own island paradise.  You will love the world you create and while having fun you will be able to play the role of the island spirit to control the Bongies that live on the island.
Tirnua
This simulation game is all about playing green and living green. You will be able to grow and harvest crops such as fruit and grow plants. You will have the option of being a loner or  you can chat with those you meet around the world. You even have the option to be good guy or bad guy to watch how it affects the world.
Life Quest 2: Metropoville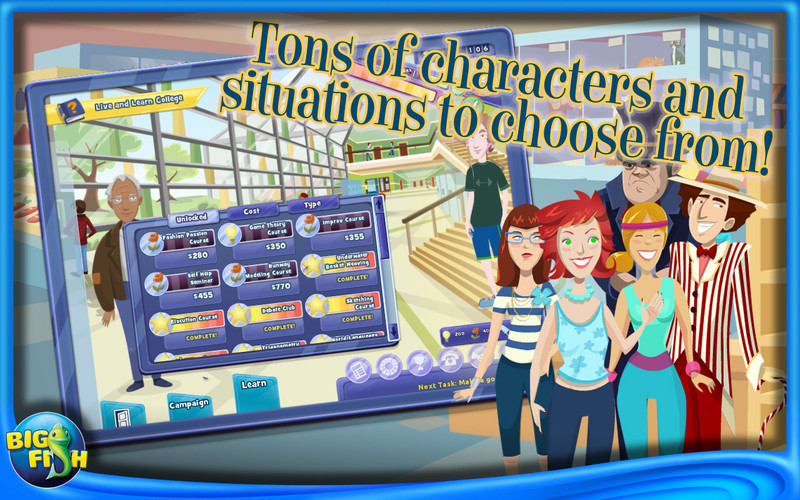 Striving to lead the perfect life, this game offers you a chance to that. With this game being similar to The Sims, you will find much enjoyment helping your family develop. The decisions you make will enable your family to grow and change over time allowing you to build that perfect life.
IMVU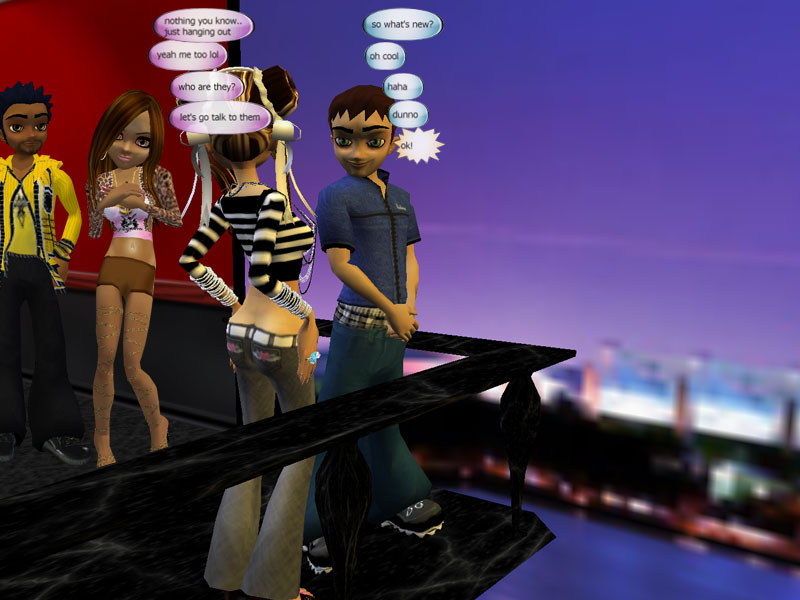 Create your very own avatar where you will be able to do more than just buy cute clothes. You will be able to chat with people from all over the world and even make plenty of new friends. You can decorate your own chat room and have fun doing it.
Aztec Tribe
This game is based off the ancient tribe of the Aztecs. This game will hold many features of this ancient civilization and allow you to build your life as if you lived during this era. Build your living quarters, take out the enemy, gather resources, hunt, and construct your village, are just some of the things you will be able to do.
Escape From Paradise
The adventures this game offers is more than thrilling. Take time to explore and solve mysteries in this island game way out in the depths of the Pacific Ocean. Going form a luxury cruise to shipwrecked on this island will allow you a fun and exciting time trying to survive with the other shipwrecked crew.
Ashton's Family Resort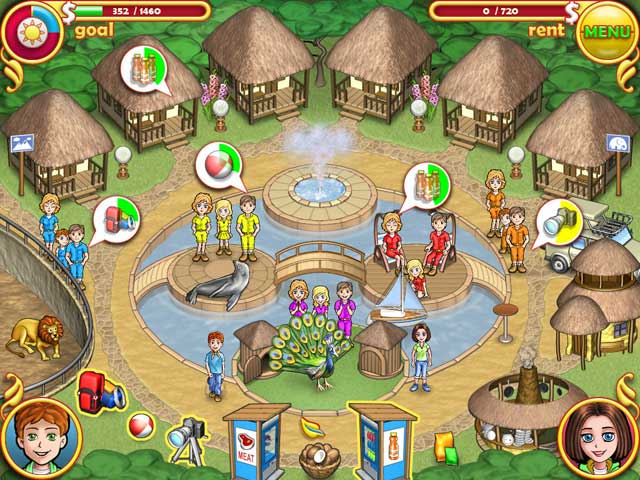 This game is unlike all the other boring time management games as it offers a higher level of responsibility.  If you are looking for a game that will challenge your skills, look no further. You will be managing and organizing the entire operations of family resorts in unique locations around the world.
Wild Tribe
It is time to save the Wobblies, which are adorable little village people who are in danger because the dark times are upon them.  Similar to Virtual Villagers you will be able to help conquer the forces that come up against this tribe.  Use your skills to help save the Wobblies village.
Gemini Lost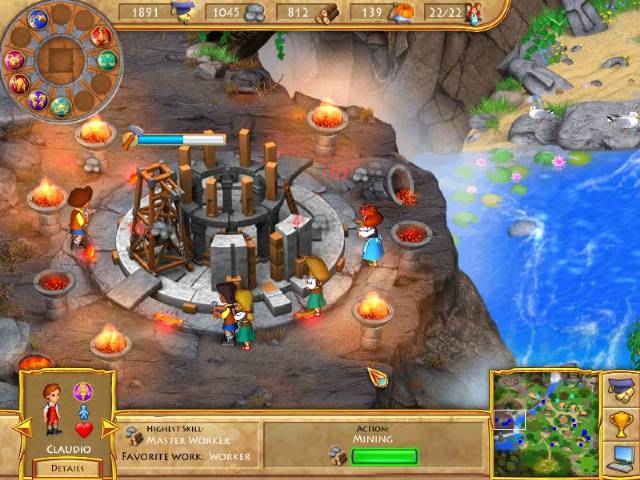 This game offers you an enjoyable time constructing, managing, problem solving with much adventure.  You will be able to use strategy to help your villagers get their jobs done.  Your villagers will be able to work, marry, have children, and even die.  So, manage correctly as they will live the life you allow them to.
Second Life Game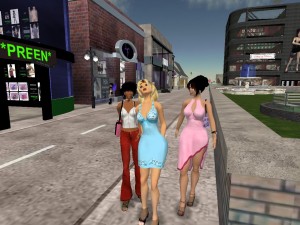 This is the only place where you can literally have another life. You will be able to completely customize your own avatar, have a job, own land, earn Lindens to buy things with, make new friends and possibly even have lots of fun as you explore the huge universe.
Want more? Browse our Simulations category for a larger list of Virtual Sims Games.