Here is a list of games that are similar to Style Me Girl.
Cute Fashion Dress and Makeup
Picking and choosing clothes from magazines is not always the best option. With Cute Fashion Dress and Makeup, you can put together outfits online that are amazing and stunning. You will be wowing the crowd of spectators with your exceptional style while having a lot of fun in the process.
Modern Fashion Dress Up and Make Up
Being able to create a unique outfit in a fashion game is oftentimes difficult. Modern Fashion Dress Up and Make Up makes it a lot easier for you, though. The clothing and accessories are all incredible and at the top of the fashion world currently. You will be able to show off your sense of style to your friends.
Fashion Star Boutique
Create fashions, turn them into actual clothes, and then put them into your very own boutique in Fashion Star Boutique. From creation to selling, you are going to be ruling the fashion world. Use your imagination and skills to turn your designs into clothes that people will actually want to buy.
Fashion Spin by Stardoll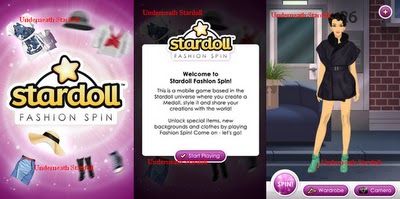 Any Stardoll fan knows about how amazing the fashion is with this game. In Fashion Spin by Stardoll, you are going to be able to customize and create your own avatar. Use what is available to create a unique doll that looks just like you, or however you want it to look.
Movie Star Planet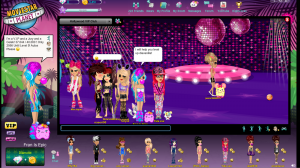 Sign up, create a avatar, and customize the avatar. Now you're ready to take on the role of a movie star! You can change the clothes on your avatar, give it different hairstyles, and makeup makeovers. There are coins to be had when you complete the mini games that are offered to you.
Chicaloca Fashion Game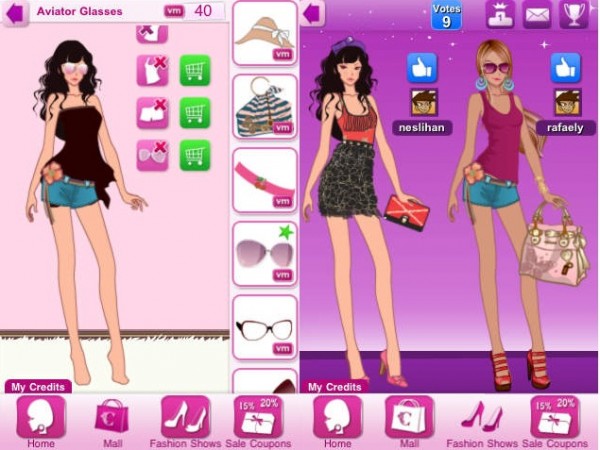 Dress your model up in all of the current and trendy fashions from Chicaloca in the Chicaloca Fashion Game. Find the clothes, accessories, and appearance that you like the most then send your model onto the runway. Watch as she impresses everyone in attendance and makes people wish they had her outfit.
Spark City World
If you enjoy meeting new friends and chatting and especially shopping this is for you. You will be able to explore the many different shopping areas which are endless. You will also find numerous shops that sell things to fix up your home with, spend a little time and see how nice you can make it.
Oh My Dollz
Decorate and meet new friends in Oh My Dollz. You will customize your own avatar using a massive selection of items and decorate your apartment using whatever style that you want then go out to meet other players. You are going to be releasing your creativity and making friends here.
Elite Dollz
Are you looking for friends, fun, and fashionable wear? If so, go no further, for you have found the place you want to be; here you will be able to meet all the new friends you'll ever want. Everybody is going to admire you for the way you wear fashionable clothing.
Top Stylist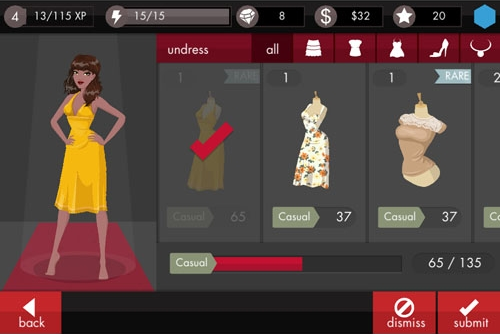 Top Stylist challenges you to become the top stylist. The activities and possibilities here are sure to keep you entertained and going throughout the game. As you progress, you are going to need to improve yourself so that you become the best stylist that there is. It may be difficult, but you can do it.
If you're looking for other games like Style Me Girl, check out the Fashionl Worlds category.