Here is a list of games that are similar to Sorority Life.
Doll and The City
Doll and the City is much more than just another fashion game. While you can customize your avatar in numerous ways, you can also get a job and earn in game currency. There is a lot for you to do here while exploring and taking advantage of the many exciting features.
Jojo's Fashion Show 2
Everyone loves a good fashion show, and that is just what you have in Jojo's Fashion Show 2. Dress up your models, both male and female, so that they are looking wonderful. When ready, send them out into the fashion show to blow everyone away with your sense of style.
Movie Star Planet
Welcome to the game that lets you play the role of a movie star. You will want to look your best so pick out different clothes for your avatar, and also some different kinds of makeup, and accessories. Don't forget to complete the mini games to collect more gold coins.
StarDoll
Play with fashion in new and exciting ways with Stardoll. Using your imagination and creativity, you can create almost anything to wear. This will give you the chance to have the outfit of your dreams, and to create more and more afterwards. No matter your style, you can enjoy this game.
Spark City World
You will find a lot of different things to do here in Spark City World. From shopping to decorate your home to exploring all the shopping possibilities, and buying clothes, makeup, and hair accessories. You can also meet up with new friends and chat back and forth with them during gameplay.
Lady Popular
Lady Wonder is full of possibilities for everyone. The biggest part of this game is the detailed customization of your avatar. You are going to be able to create the avatar that suits you the most, and in ways that are simply not possible in most other fashion games out there.
i-Dressup
i-Dressup is the game to play when you want to explore and play with fashion. Use your knowledge of the fashion world to create unique outfits that will have everyone else stunned. Explore the game and shop at the many other stores to find the clothes that you like the most.
Oh My Dollz
Oh My Dollz is going to give you the chance to create your perfect doll. Using the items that are available to you, unleash your creativity and turn them into something beautiful. You are going to love every part of this game, especially anyone who adores fashion and everything about it.
Elite Dollz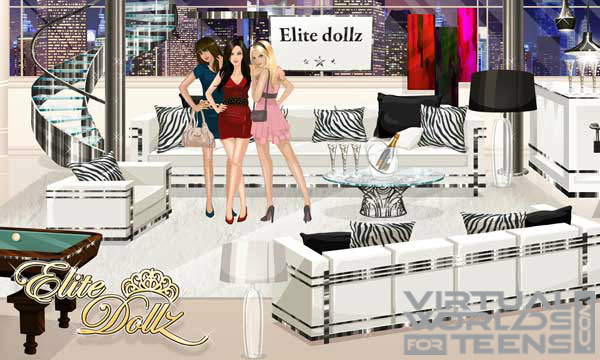 During Elite Dollz you are going to fill up your closet with many fashions, gaining popularity with the clothes you wear. If you intend to make any progress however, you must participate in the games provided to find all of the hidden objects. You are also provided a phone so that you can talk to others.
Fashion Star Boutique
You are joining the fashion world in Fashion Star Boutique. You can start by creating your own unique designs and then making them into actual clothes. These clothes are then going to be on display in your boutique. Show people what you can do and why they should choose you.
If you're looking for other games like Sorority Life, check out the Fashion Worlds category.