Here is a list of games that are similar to Nurya.
The Kings' Crusade: Arabian Nights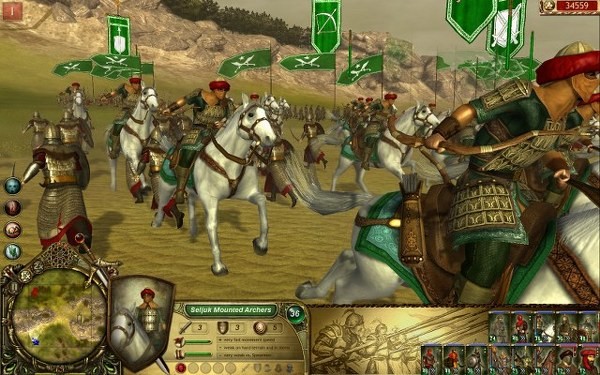 Go through several different Arabian fables as you get to meet all the heroes that you already know. You will be introduced to many heroes and you will be able to battle against the infidel king using spells, heroes, and so much more. You can even dig things up. There is a lot hidden around this world.
A Tale in the Desert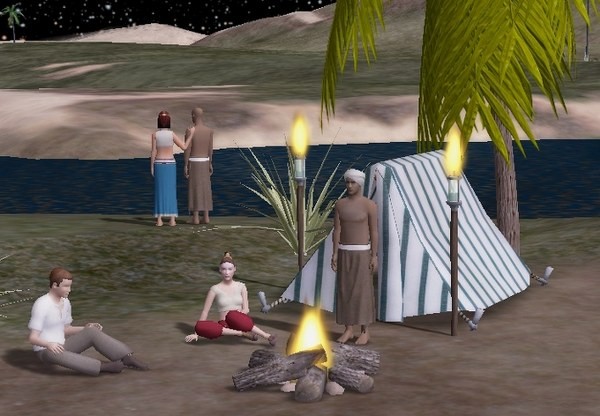 Enter a world that has been basically designed by the users. This world is one that focuses on crafting, social gaming, building, and doing it all while you try to build yourself up in this middle eastern world. This MMORPG will stand out to you because you won't see another one just like A Tale in the Desert.
The First Templar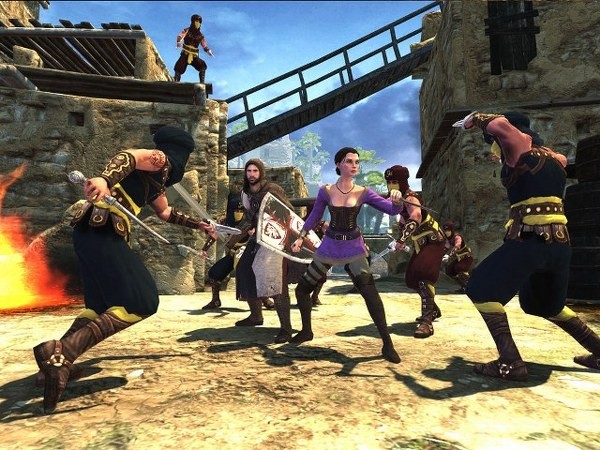 Journey to the middle east where you will have to battle your way through an interesting storyline. Action and stories are the most important part of this experience and even though there are some imperfections, it will have you solving puzzles and destroying your opponents without a second thought.
Immortal Cities: Children of the Nile
Immortal Cities: Children of the Nile will have you building your own Egyptian city in the corner of the world that is all your own. You will have to work hard to build up your very own city. It will hard to develop your own type of civilization especially when you are going through campaign mode.
Assassins Creed: Revelations
Join the most popular gaming series in the world as you play as Ezio who is attempting to complete certain tasks throughout the world that is in the Ottoman Empire. You are an assassin and you will have skills and weapons that are better than anything that you have ever seen before. Use them and take down your enemies.
Garshasp
In a world that is full of action, Garshasp will give you just the right amount of excitement. You will fight your way through this gaming world, destroying your enemies as the narration of the story goes on. You will get a lot of insight of the old Persian story. You will venture through plenty of exciting places.
Unearthed: Trail of Ibn Battuta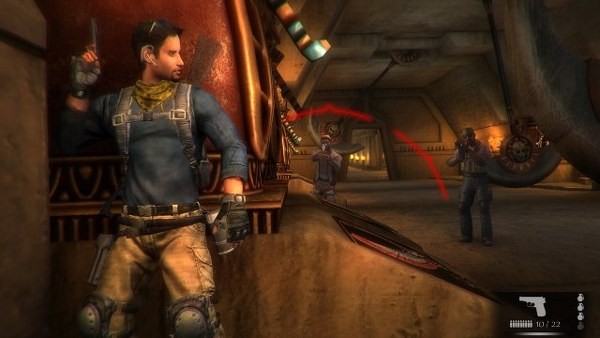 Journey to the Middle East where you will be traveling to cities like Morocco and Dubai. Unearthed: Trail of Ibn Battuta will have you searching for the fortune of a lifetime. You will also notice there are others like you who are searching for the fortune just like you are.
Quest for Glory II: Trial by Fire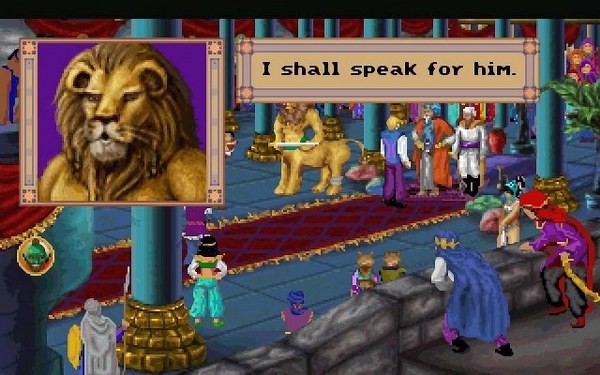 This game will pick up where you left off in the newest part of the sequel. You will fly with Shema, Abdulla Doo, and Shameen on your magic carpet where you will be going to Shapeir in the desert. Once you arrive things will become clear and you will find out that Emir of Raseir has disappeared.
Ankh 3: Battle of the Gods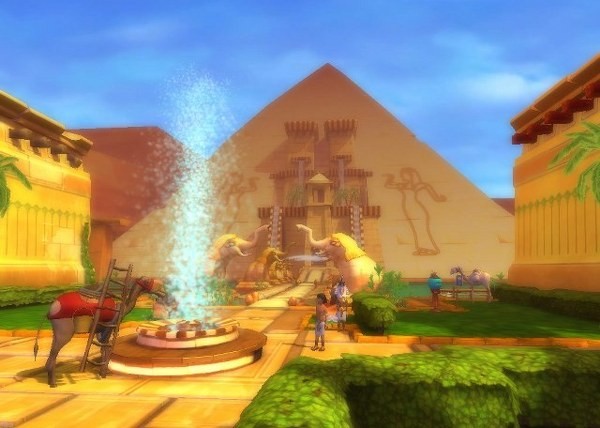 You will really get into Battle of the Gods as you play through the unique style, humor and more. There will be new puzzles, challenges, and stories that will keep it fresh and new. Your girlfriend Thara, will be helping you to try and stop Seth from taking over and with the Gods working, you will have a real journey ahead of you.
Titan Quest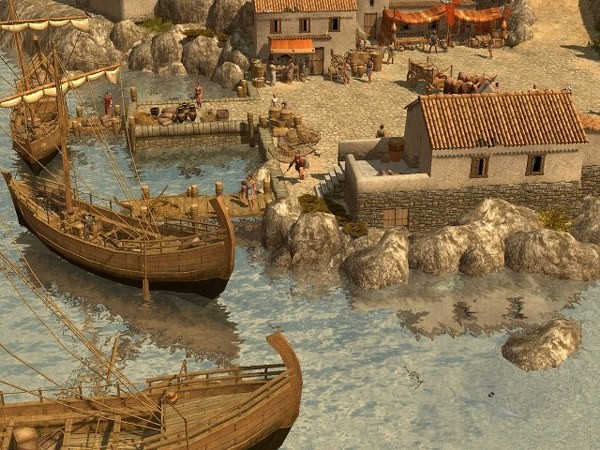 The titans have escaped from their prison and now they are destroying the ancient world. It is a real struggle for the gods to control them and bring them down. They will need a hero to help and you are that hero. Pick up your weapon and head to battle and take down the titans.
Abo Hadeed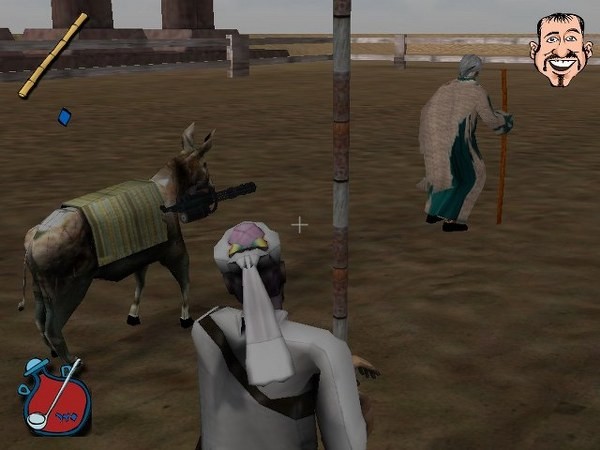 It is time for you to travel to Egypt where you will be facing crime organizations. You will have to fight and learn more about what is going on in the area. You will navigate your way through the game as you battle your enemies using actual Egyptian weapons. Do you have what it takes to take down crime lords?
Egypt III: the Fate of Ramses
Rames II had a simple wish to rule as Pharaoh as long as he could. The gods told him to build and obelisk. He never imagined that a curse would get in the way. Play as Maya, a magician and clairvoyant who will enter the obelisk and try to find out what is going and solve the puzzle to get it built.
Cleopatra: A Queens Destiny
Are you ready for a brand new adventure in Cleopatra: A Queens Destiny? Play as Thomas an astronomer who is searching for Akkad and Iris. Your main mission is to find them and solve the puzzles, clues, and deal with dangers as you go. It isn't easy but you hope to bring them home safely.

For more games like Nurya, check out the Sinulations category.