Here is a list of games that are similar to Miss Bimbo.
Spark City World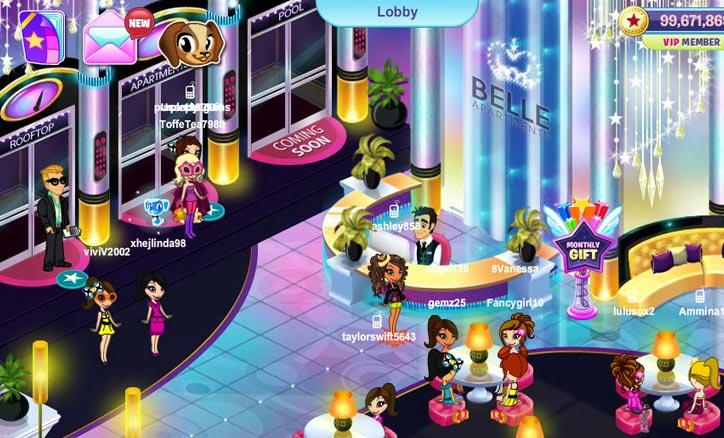 This colorful game has everything you would want in an online virtual world—customizable avatars, cool fashions for you avatars, a home to decorate, and lots of other areas. You make your avatar and explore the worlds, shopping, making friends, and even engaging in dance battles.
GalaStories
In this free fashion themed game that is played through Facebook, it is your job to create trendy fashions. You dress up two different models in the fabulous fashions that you think and slowly work your way up to fame as a fashion designer. You can also compete in showdowns and trade fashions with friends.
Movie Star Planet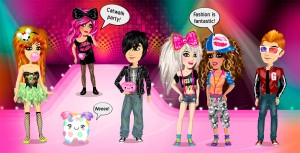 Alright, you want to know what it's like to be a movie star, but without the high price coffees? Movie Star Planet allows you to take your character to celebrity status and see what all is required. You will be able to enter competitions and play games a swell to keep you busy for hours.
Elite Dollz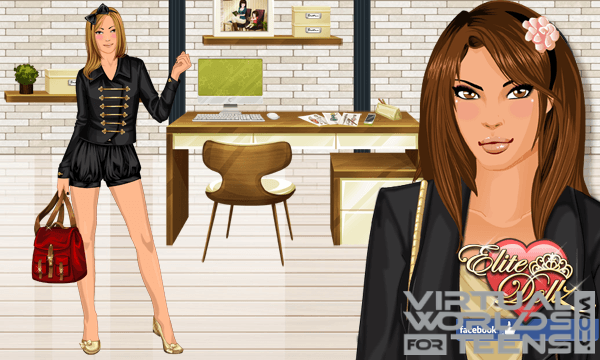 Welcome to Elite Dollz, where the focus is all based around the fashion. This means you should bring your fashion skills and be on the top of your game while you make friends and work your way to the popularity charts. You will also play hidden games in order to progress through the storyline.
Dream Mining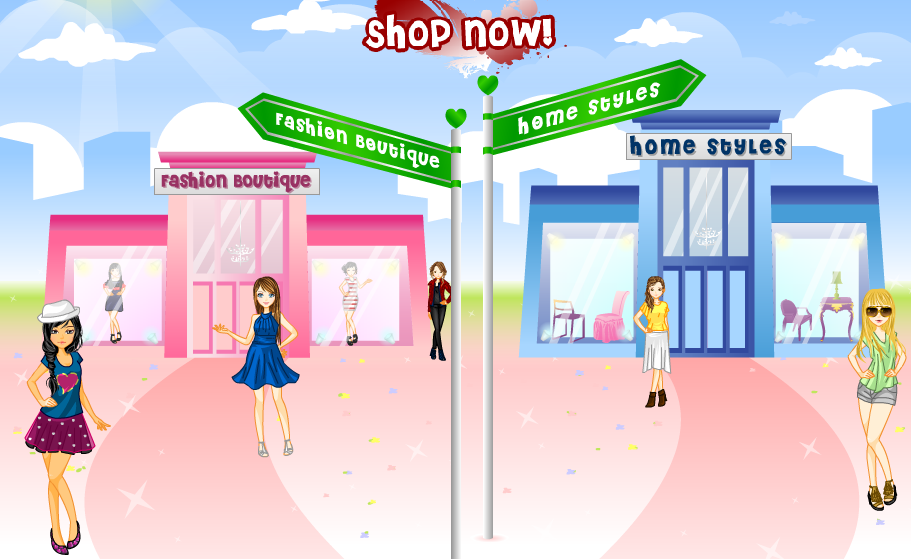 This game has lots of thrills as it combines music, fashion, and film. You have three characters to choose from who are an actor, singer, and fashion designer. Dress them up in cool outfits and help them to follow their dreams of succeeding in their careers.
Oh My Dollz
If you have a love for fashion, then you are going to love being able to customize just about everything in Oh My Dollz. You will be able to create and customize your own avatar and apartment as well as explore a world where you can meet new and exciting people.
Doll and the City
Dolls come to life in this fashion dress up game. You select and personalize your own doll and pick a job for it. You them work your way up through the game and earn different achievements. There are many fun aspects to this game, like dress up, mini games, quests, and more.
Lady Popular
Become the most popular girl around in this game about the fabulous life. Dress up your avatar in a variety of different fashions and styles, then go out on the town to socialize and show case your outfits. With mini games and many places to visit, this game is endless fun.
I-DressUp
What could be better than a virtual world that's full of fashion? i-Dress Up is just that. Try on lots of cool fashions and different styles and explore the world and the different places that it has to offer. You can also make new friends and talk to your friends about fashion.
StarDoll
In Stardoll, not only do you get to dress up models in the greatest fashions, but you can dress up celebrities as well. Design your own fashions and see them in action, and check out fashions worn by famous celebrities as well. It's any fashion lover's paradise.
For even more games like Miss Bimbo, check out Fashion Worlds category.