Here is a list of games that are similar to Lego Rock Band.
Rock Band 3
Get ready to have fun with your friends by enjoying music and playing along with it. Rock Band 3 brings you all sorts of new music and any music lover will have a blast. You will be able to share your song lists with friends too. This installment brings many ways to have fun, and brings back the classic playing as well.
Big Time Rush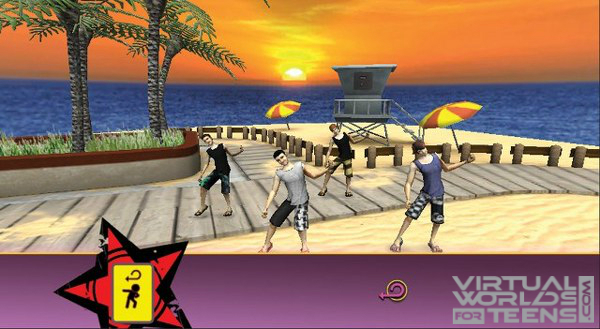 If you are a fan of Big Time Rush, then you will love the game to. You will be dancing and singing the same songs with the guys while remaining as accurate as you possible can. You will also have fun and interesting visual effects to keep things exciting. Great for any fan and can become very addicting too.
Performous
In Performous you will have all the elements from a band simulation with a dancing and karaoke game that will allow you to perform and increase your skills in music from various areas. You will not need any specific hardware either, making it even better. Being open source, it's constantly updated, meaning new songs could be added anytime!
Michael Jackson: The Experience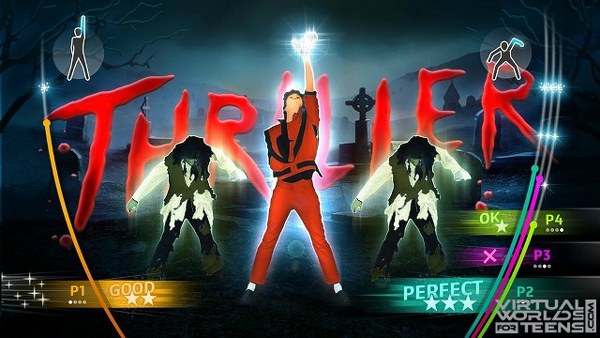 If you are a fan of Michael Jackson's music, or his dance moves, then you will enjoy Michael Jackson: The Experience as you get to not only sing along with all of his best songs, but it will also guide you and teach you how to perform his famous dance moves too. Gather around with your friends and see who can pull off the smoothest moves.
SingOn
Get ready for karaoke with SingOn because it makes things easier than ever before as you sing along with your favorite songs. You will be able to avoid boredom with this one, and inviting friends over for a karaoke party is even better. You can see who knows the songs better, or sings better. It's always a fun time with friends!
SingParty
Are you looking for a new way to have fun solo or with a group of friends? SingParty is a great way to do just that by throwing a karaoke party! You won't have to worry about being judged either and it works great with the Wii gamepad. There are mulitple screens that can be used too, providing various enviroment setups.
Karaoke Revolution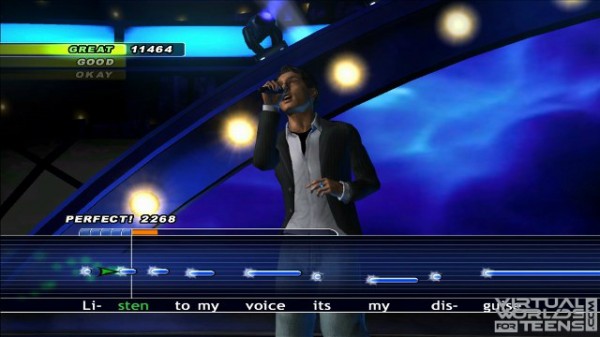 If you are a fan of karaoke or Dance Dance Revolution, you will love the fact that Konami has managed to combine these two favorite past times into a single title called Karaoke Revolution. You will be measured by the pitch of your voice, getting more points the more accurate you are. Get some friends together and give it a try!
Singing Superstar
If you are the type that sings in the shower, the car, or going to your favorite karaoke events, then you will love Singing Superstar as it lets you interact with various songs. You will be able to have up to 6 people at once, so it makes a great sleep over activty too. You will also be able to create a custom collection by buying more songs.
Let's Sing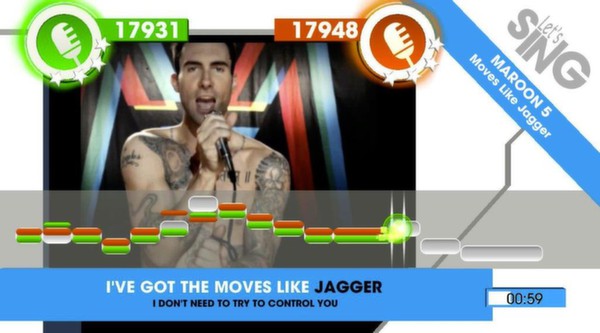 If you are looking for a fun way to have Karaoke at home, but don't want to spend a bunch of money on a karaoke machine, Let's Sing allows you to have just as much fun from your computer. You will be able to pose and bring out your inner-star with all your favorites, including Maroon 5 and Lady Gaa, even Flo Rida.
SingStar Dance
Get all of your friends who love karaoke over because SingStar Dance is funner when you play with others, but you can play solo if you wish. You will be testing your singing and dancing skills while having a blast. You will find many new songs and hits, and if you were a fan of the prior versions of SingStar games, you will love this one.
UltraStar Deluxe
If you are the type that enjoys singing along to your favorite songs, but find singing in public or in front of a bunch of strangers just isn't what you are into, then you should check out UltraStar Deluxe. You will be able to get together with your friends and have fun all night with various tunes and some songs you may not have heard yet.
For more games like Lego Rock Band, check out the Singing Games category.