Here is a list of games that are similar to Fiesta Online.
Lucent Heart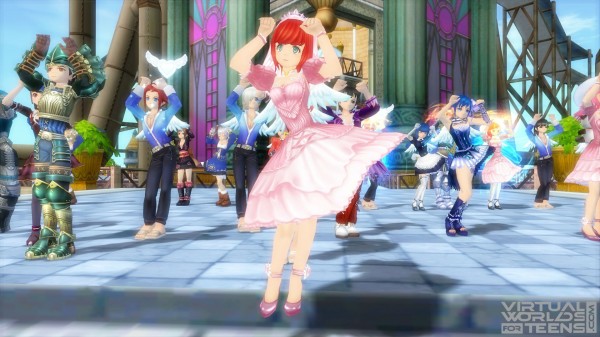 In a world that is based on what you want to do, you will be able to go on journeys and even discover magical ancient treasures or just dance. You can travel from Therreal City Square to the other lands of Acadia. Lucent Heart will have you crafting and so much more.
Eden Eternal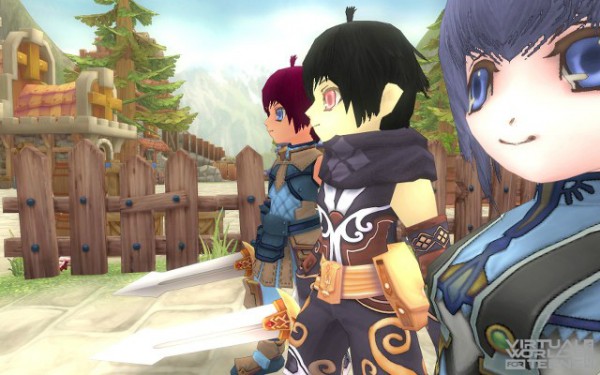 Eden Eternal will allow you to start by creating your very own character that you will be able to make whatever you want it to be. Once you have created your character begin by picking from mage or warrior. Once you start playing you can change your class and have fun battling.
ArcheAge
Are you ready for a land that needs your decisions in order to be finished? ArcheAge needs you. You will be able to go through various activities and games as well as worry about getting eaten by snow lions. There is even siege warfare training camps that you will have fun in.
World of Warcraft
In a world where trolls, blood elves, night elves and humans roam, World Of Warcraft will leave you breathless in bloody battles. You will be able choose your class, your character, customize it and so much more. Join the Alliance or the Horde.
Wizard 101
Travel to Ravenwood School of Magical Arts and be trained by headmaster Ambrose. You will be able to train and in the process you find out that someone is threatening the school and it is up to you to save it and your friends in this card based combat entertainment.
Shikihime Garden
Have you ever wanted to grow your own garden? Here is your chance in Shikihime Garden. You will begin by building your garden and collecting cards, in the process you will find little princesses on the cards that are called Shikihimes. They love to hang out in your garden.
Pirate 101
The pirates have finally decided that it was their turn to rule once the war was over. There is mutiny in play. You will have a chance to battle on the ground or in the skies. The other pirates are waiting to plunder so beware, but they want to trade as well. Complete quests to level up and win prizes.
Aura Kingdom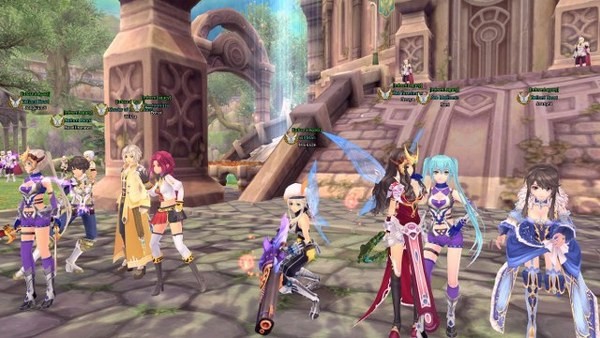 Get ready for a new spin on an MMORPG. You will be able to create your very own customizeable character, then stop and choose one out of 8 different classes. You will be able to fight monsters as well as other people and gain abilities and skills and even do events.
Cloud Nine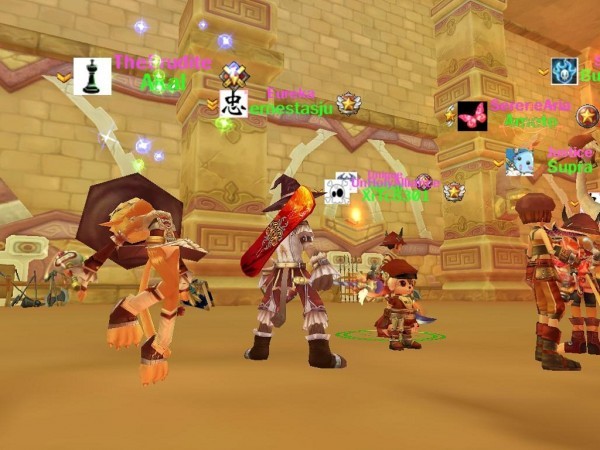 This amazing sequel to Holic will give you a chance to choose a second class, and even grow your own character. You will be able to tame creatures, shape shift, and manipulate creatures as well. You will be able to ride monsters, collect monster cards and much more.
Scions of Fate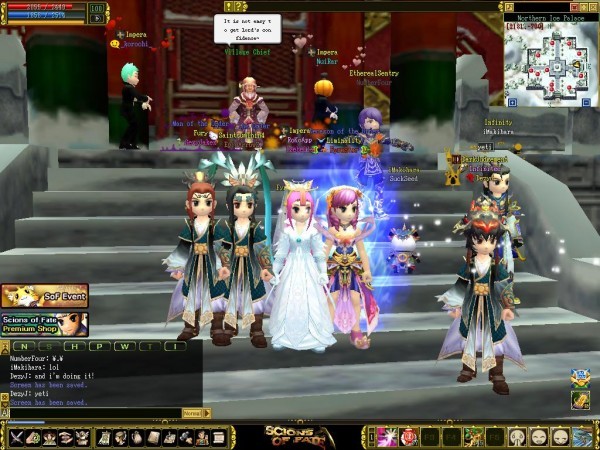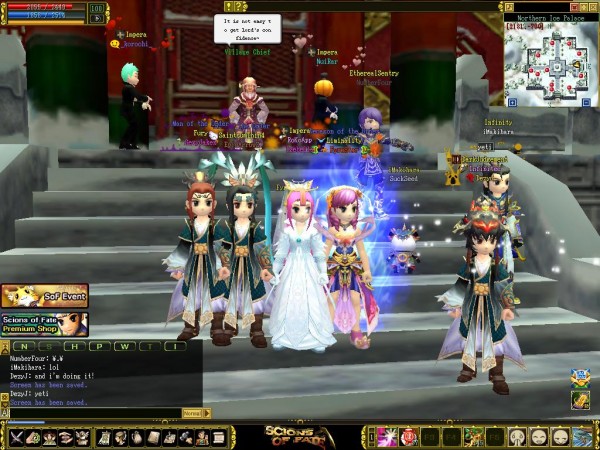 Scions of Fate is a great MMORPG that will allow you to create your own character, choose a class from Bladesman, healer, archer, swordsman, ninja, and spearman. You will then be able to battle monsters and other people and even team up with people from all over the world to level up.
Grand Fantasia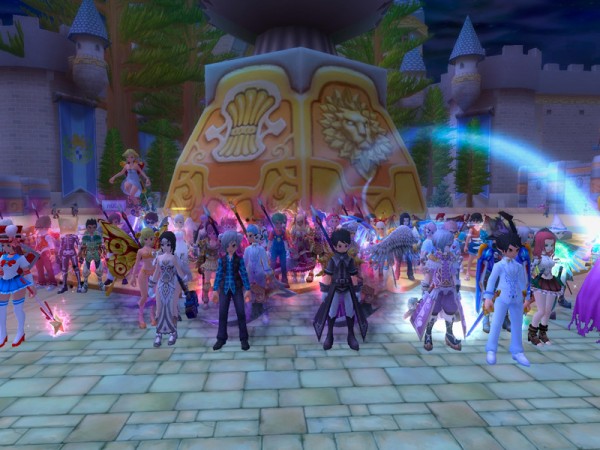 Grand Fantasia will give you a chance to create your very own character and groom it to fit your personality. You will be able to pick your class when you reach level 5. Complete quests and defeat your enemies in combat to improve your skills.
Dragon Nest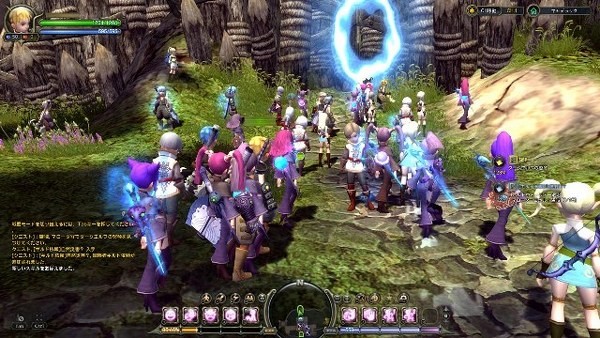 Dragon Nest will give you a chance to create a custom character and then begin your journey as you battle monsters that may kill you. You will have to work hard to level up your character and increase their skills as you fulfill quests and so much more.
Florensia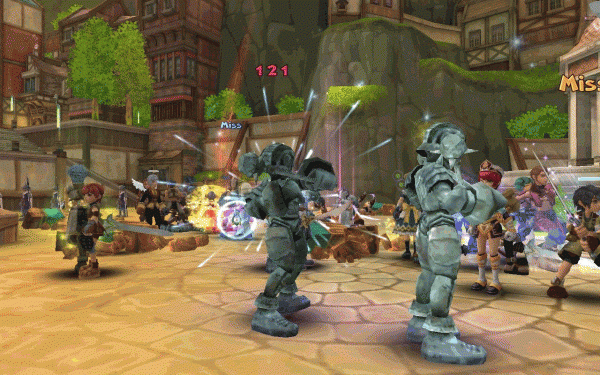 Journey your way to Roxbury where you will be able to have your very first adventure. You will be able to take your time and battle monsters as you begin to create your very own guild, where people from all over the world can join. Explore the islands as you battle your way on the sea and land.
For more games like Fiesta Online, check out the Multiplayer category.