Here is a list of games that are similar to Fashion Fantasy Game.
Dream Mining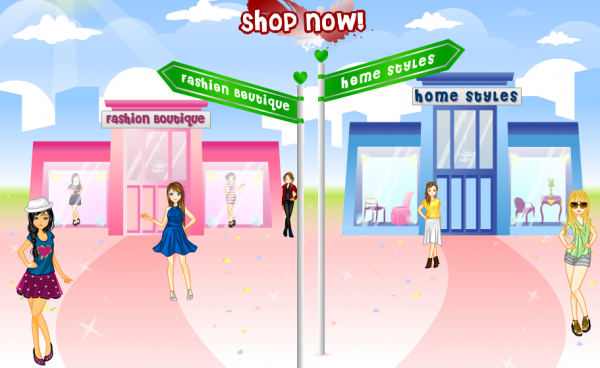 Get ready for the virtual fashion, film and music scene as you begin to customize your clothes, and be part of music videos. You will be able to sing as well! You get to shop for new outfits, and you get to do quests and games to stay busy as well, what are you waiting for?
Our World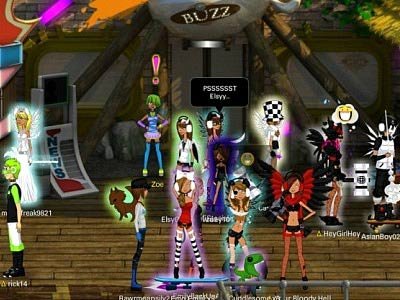 How would you like a chance to own your very own critter garden? Our World will allow you to purchase eggs that you can place in nests that you can raise animals in. you will be able to do more than just raise your animals, you will be able to sell them as well.
Movie Star Planet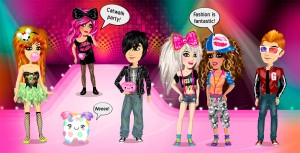 Welcome to Movie Star Planet where you are able to work your way up to being a movie star, stop dreaming and make it happen! You will create your very own avatar, you get to customize it so you have a personal touch and then start becoming a high powered celebrity.
Lady Popular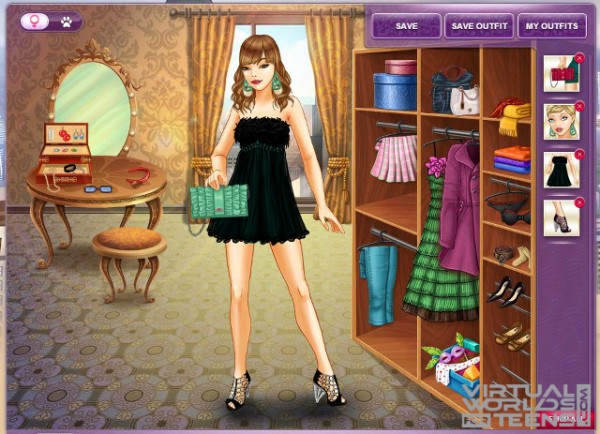 If you have wanted an avatar creator that provides more than the basic features of changing color, hair and clothes, then get ready because Lady Popular is going to allow you to change breast size, accessories, makeup and much more. You will lose track of time it's so fun.
Stardoll Game
Stardoll will give you a chance to play around with an updated version of a virtual paper doll. You will create your avatar, and choose plenty of different facial features including hair, eyelashes and so much more. You can design your Medoll to look like you or your favorite celebrity.
Virtual PopStar
Are you ready to start at the bottom and really work your way towards the top as a pop star? Virtual PopStar will give you a chance to do that and more. You will have to build up a fan base, play concerts, and even go on tour just to be able to make in game cash.
Spark City World
Get ready to show off all of your looks to friends and people from all over the world as you create your avatar and then decorate your home to show off. You get to customize your avatar ins various ways, get creative and then go shopping for more items. You'll love it!
Disney Superbia
Get ready to let your inner Disney come out as you decorate your new house with all types of fun Disney items, and dress your avatar like a character from your favorite Disney show. You will also have various games to play and have fun with friends from around the world.
GalaStories
If you love fashion then you are going to love GalaStories. You will be able to take on over 2500 different fashion quests, from finding the perfect outfit to battling it out on the runway with another model. This is the one place that will allow you to do all you can do in the fashion world.
Liv World
A great entertainer for those girls that are into fashion dolls. These dolls each have their own dislikes and personalities, much like real life teenagers. Each of the dolls have their own diary, which you alone will have access to. You will also have the ability to interact with other girls in your age group.
WoozWorld
Once you begin WoozWorld you will create your very own unique Woozen by using different accessories, making it unique. Next you will create your Woozen Unitz, after that you'll be ready to start transforming the world. You will be able to collect items throughout to help in designing your Unitz.
Oh My Dollz
Get ready to customize your very own world. You will be able to do more than just play around with fashion, you will be dressing up your very own model that will allow you to change her hair, make-up, clothing, accessories, and so much more. This allows you to show the real fashion trendy you.
Fashion Season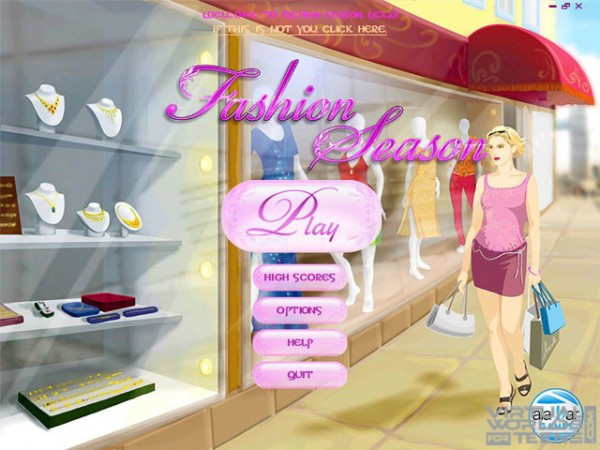 Are you ready to show the world what you are made of in this great puzzle game? You will have to work hard to match up the moving rows of bright colored accessories to make your customers happy. The more outfits that you create, the more that you will earn and help out your customers.
Elite Dollz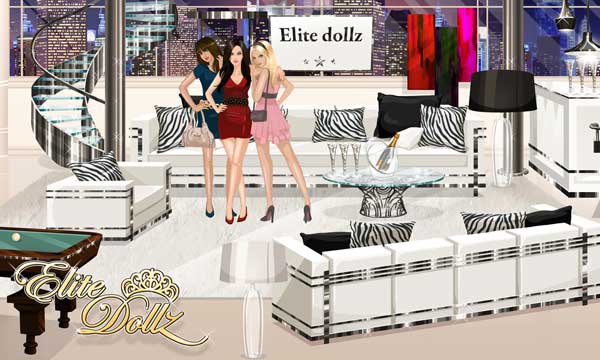 This consist of finding a lot of different hidden objects that not only will help you but is going to let you progress with your gameplay. However, your main objective will be focusing on fashion. You will begin by creating your character, and then you will be able to meet new friends.
GoodGame Fashion
Having your own Clothing Boutique and designing your own line of clothing is not an easy task. However, there will be two seamstresses working with you, cutting down on your load, and you'll also have a sales assistant helping out as well. Your Clothing Boutique will create fashion designer clothes for boys and girls.
For more games like Fashion Fantasy Game, check out the Fashion Worlds category.