Here is a list of games that are similar to Facemakr.
Face Your Manga
Make yourself, make your friends, make celebrities, or make anyone else you want to make when you play Face Your Manga. These are all manga styled faces, giving you the look that you love. It is full of features and options, too, that beat out most other avatar creation games out there.
3D Avatar Creator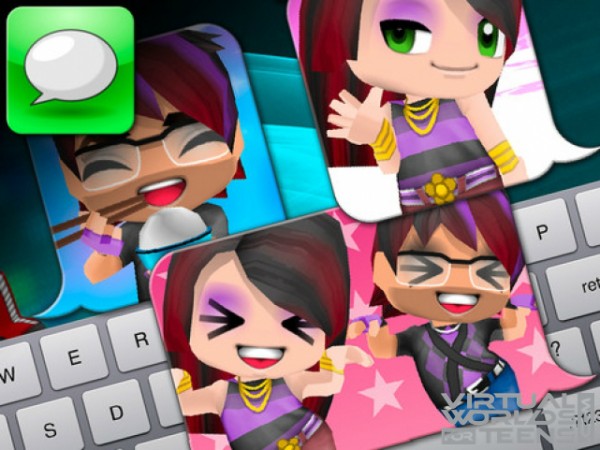 3D Avatar Creator gives you cute, fun avatars to make for yourself. You can go with punk or country or, really, anything else that comes to mind. There are more than enough possibilities here for you to find something that absolutely fits you. It is too much fun to use.
Chibi Me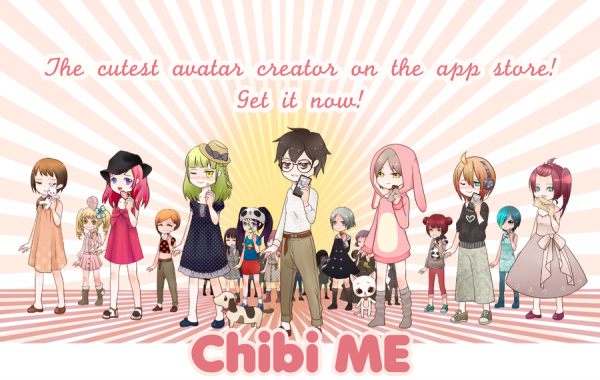 Turn yourself into a chibi version of you with Chibi Me. This adorable Japanese art style gives you the chance to have cute avatars. You can have an avatar for yourself, your friends, your family, and any random person you see on the street. It is easy and the results will have you squealing and happy.
Marvel's Superhero Avatar Creator
Superhero fans have a favorite game now: Marvel's Superhero Avatar Creator. Here, you can create the perfect avatar stylized after Marvel comic heroes. From Captain America to Wolverine to many, many more, you can use them and their features as bases for your own hero. Get your own superhero off the ground with this.
WeeMee Avatar Creator
WeeMee is always fun. In WeeMee Avatar Creator, you have access to more items than you might realize. It is a huge closet and selection, helping you to get the perfect look going for your avatar or avatars. You can make it fun, make it personal, and make it interesting.
Twinkl Free Avatar Creator
The avatars, the clothes, and the accessories in Twinkl Free Avatar Creator are completely cute. You have everything you want in an avatar, including an original and unique style, put into a beautifully made package. It is the perfect avatar creator out there, making avatar creation fun for everyone interested.
Avatar Creator Social by MogiMe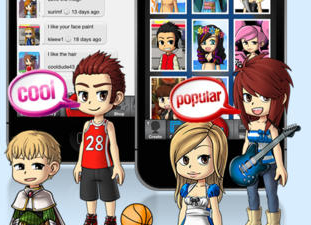 You can have all types of fun with Avatar Creator Social by MogiMe. This is not necessarily a social game, but it makes social features more entertaining. One of the best parts of this is the fact that you can use the avatars as displays for friends on your phone.
Pickaface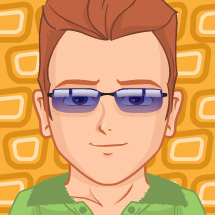 Get a brand new face in Pickaface. It is not literally a brand new face, of course, but it is an avatar with a fan like yours, or like anyone else's. Make the face whatever you want it to be, play with all of the styles that are available, use the avatars, and then restart with new styles and new faces.
Cute Avatar Creator
Go cute with Cute Avatar Creator. There is nothing more adorable than the avatars that you can create here. You have the perfect base for the avatars, of course, and the extras that you can use for dressing up make everything about this so much better than you could ever imagine.
DoppelMe
Make your doppelganger in DoppelMe. You can choose everything here. From the face to the skin tone to the clothes to the accessories, it is all up to you. You can make any look you want to make, whether it is yourself or someone you know. It is perfect for the creative people out there.
Avachara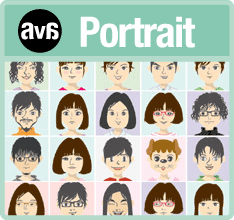 Choose the head, the face, the clothes, and all of the extras in Avachara. You have so much to choose from here, making it easy to get the perfect look. You can make your avatar look like you, a family member, a friend, a celebrity, or really anyone you want to make, and all with ease.
South Park Avatar Creator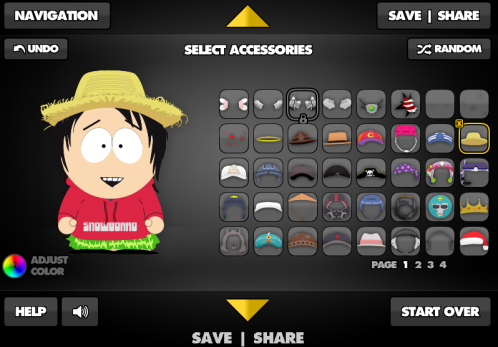 Fans of South Park should already be using South Park Avatar Creator. It gives you the chance to make the perfect avatar styled after South Park. Choose the entire look, even down to the body type. It will look like a South Park character in every way and you can use it whenever you want.
For more games like Facemakr, check out the Avatra Creators category.