Here is a list of games that are similar to Doli Girls Barbie Fashion Dress-Up.
Spark City World
Have your own avatar when you play Spark City World. Your avatar can look any way you want it to look, which is only half the fun. Once in the game, go shopping and decorate your home. When feeling social, meet up with other players and learn their interests, too.
Movie Star Planet
Playing Movie Star Planet gives you the chance to live a dream. Become a celebrity while still enjoying all of the luxuries and wonders of life, including some amazing fashion. You still get to move your way on up in the life of a celebrity, but you do not have to change your fashion or interests to get there.
Our World
Make all types of friends in Our World. Here, you can see people from across the world, or at least see their avatars. Make your own avatar, discuss other avatars' fashions, and make friends. It is a safe, fun world full of possibilities and entertainment for all ages and all types.
WoozWorld
WoozWorld is a world of creativity and imagination. It has a lot of player generated content that you can explore, and that you can even make yourself. On top of this, you have content from the developers to make sure that there is always a place for you to explore and have fun.
Fantage
Fantage really is a fantastic world. When you explore it, you have the chance to play mini games, earn in game currency, buy clothing items, buy furniture, and meet new people. It is a safe environment for all ages, too, so you do not have to worry about any problems with the other players.
SmallWorlds
Dress up, play games, and make friends in SmallWorlds. Why you might look at the name and think this is a tiny world with a limited scope, there is so much more to it. It has content upon content, and it is way more amazing when you become a paying member and unlock more content.
Lady Popular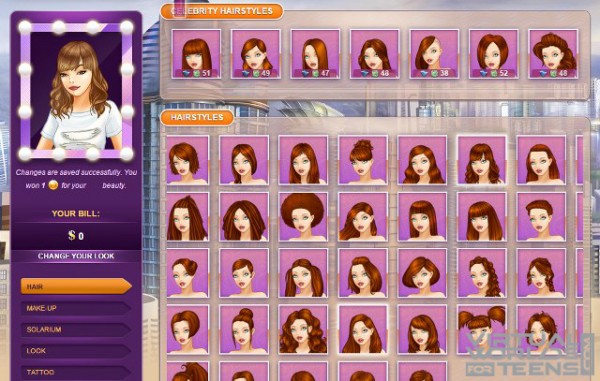 You will have all of the popularity you can handle in Lady Popular. Make your avatar using millions of possible combinations, get a job, get a place to live, and even go on dates. It is life, just better and with more amazing opportunities in it. You can do everything that you have always wanted to do.
Dream Mining
When you play Dream Mining, you can let your creativity flow. There is so much to this game, even more than you normally find with dress up games. This is because it is more than just dressing up. You also have a focus on movies and music, giving you a full creative experience.
Stardoll
Choose your model, which includes celebrities like Rihanna, and get designing in Stardoll. You can make the perfect outfit, using all types of clothes and accessories. You can become a top designer here thanks to everything that you have available. It is simple and, as always, a lot of fun.
GoodGame Fashion
In GoodGame Fashion, you have the chance to run your own boutique. Play with the style, get it up and running, sell clothes, and become a success. This is not an easy path, of course, but it is a fun one with plenty of clothes and opportunities available to all fashion lovers out there.
It Girl
It Girl is all about becoming what you want to be, and all in style. You can go into business, the arts, or nearly anything else that interests you. Become everything you want in real life. While doing this, wear trendy clothes, go on dates, meet others, and enjoy yourself. Life has never been better.
Mall World
Run your own boutique inside of Mall World. This is your personal fashion boutique that you can use to sell all of the best clothes. Not only that, but you can also dress up and play with the clothes yourself. It is plenty of fun for any fashion lover out there, whether you prefer to sell or to wear.
Virtual PopStar
Becoming a PopStar is now possible thanks to Virtual PopStar. You will make money, get fans, and have fun. Start by making your own avatar, which you can customize to your liking, and then working on building yourself up as the PopStar that you are. It is easy and plenty of fun.
Fashion Designer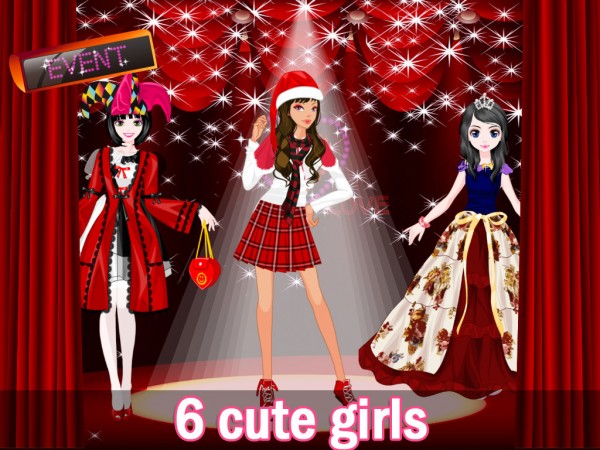 Become a designer in Fashion Designer. You have people going to you for the best outfits, and you are going to make them. Choose everything about the outfit, make it look good, and make the clients happy. Happier clients will mean more success and more money for you, exactly what you want.
Disney Superbia
Disney Superbia allows you to make your avatar, decorate your room, and go make friends. Since this is a Disney made game, there are no worries with social interactions. It is a game for younger audiences so it is completely safe for anyone to play, regardless of age. Have fun without fears.
For more games like Doli Girls Barbie Fashion Dress-Up, check out the Fashion Worlds category.