Here is a list of games that features the worldwide hit song by Carly Rae Jepsen, Call Me Maybe.
Second Life
Second Life is a social world that is closest to real life simulation as you can get. They offer avatars that you are able to create from several templates. Use the Carly Rae Jepson-Call me Maybe Full perm song in your virtual world to create an exciting atmostphere! You are sure to love Second Life!
Just Dance 4
Just Dance 4 is a virtual dance game that lets you get together with friends and dance to some of today's hottest hits. If you love to dance and have a good time, this game is for you. You and your friends will have a ball dancing and having a blast!
Audition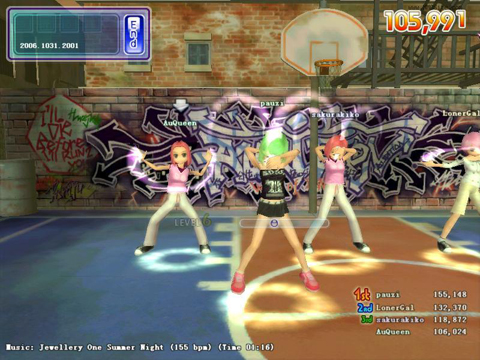 If you like Dance Dance Revolution, you are definitely going to love Audition!  Battle with others while playing songs; you can buy cool gear and accessories for your avatar to wear with the points that you make. This game is sure to keep you busy for hours dancing and having a ball with friends.
SingParty
Sing Party is a fun new party karaoke game for the Nintendo Wii. Sing along to some of the hottest hits of today like Carly Rae Jepsons: Call Me Maybe! The game is a great way to have some fun singing and having a ball with your friends. If you love karaoke, you are going to love Sing Party!
Kara Fun
Kara Fun is an online karaoke site that is dedicated to bringing you the hottest karaoke hits sure to keep you and your friends busy having a blast! Jam out to the hottest hits from some of today's best artists! You are sure to spend hours singing songs out of their super large collection!
StarMaker: Karaoke + Auto-Tune
StarMaker is the only online karaoke song player that features autotune to correct your pitch while singing songs! The iTunes app converts your phone into a karaoke machine. Rock out to some of today's top artists! StarMaker is sure to give you hours of endless fun and karaoke bliss!
SingStar
SingStar is a competitive music video game series for PlayStation consoles, developed by London Studio and published by Sony Computer Entertainment.
Red Karaoke
Do you love Karaoke? Well Red Karaoke is the place to go! Sing karaoke in one of the biggest online karaoke sites. The site features over 45,000 songs, including the all-time hit Call Me Maybe: By Carly Rae Jepson. If you want a site that's dedicated to your karaoke needs, Red .
UltraStar Deluxe
UltraStar Deluxe  is an Opensource Karaoke game for your computer and it is absolutely free! Sing along with up to 12 different players and sing to your favorite music downloaded straight from your own computer files. Have a great time singing along to the hit song!
Dance Central 3
Dance Central is a dance game that takes you on a ride through the 70's, 80's, 90's and beyond learning some of the hottest new dance crazes and dancing to some of today's hottest hits.  If you like to dance then this is the dance game for you. Have a ball with your friends dancing and having a blast!
You can also check out our list of Pop Star Games to enjoy fun time with your favorite celebrities.