OVERVIEW
Item Reviewed
Horse Paradise
February 22, 2019
PLATFORMS
PC, iOS, Android
LANGUAGES
English, Chinese, French, German, Italian, Japanese, Korean, Polish, Portuguese, Russian, Simplified Chinese, Spanish, Swedish
PUBLISHER
App Business Ventures LLC
RELEASED
September 9, 2017
Positives
Pleasant background music.
Negatives
Some rude players and inappropriate chats.
Horses are beautiful creatures that leave us stunned from the moment we see them. Being around them alone is enough to make anyone speechless, but what if you could collect them and ride them, too?
Horse Paradise gives you that opportunity. If you have ever wanted all types of horses, real and fantasy, this is your chance. You have all types of horses, like mustangs and foals and unicorns, available to you. You can unlock them, race them, and show them off to everyone you know. It is a world for anyone who loves horses.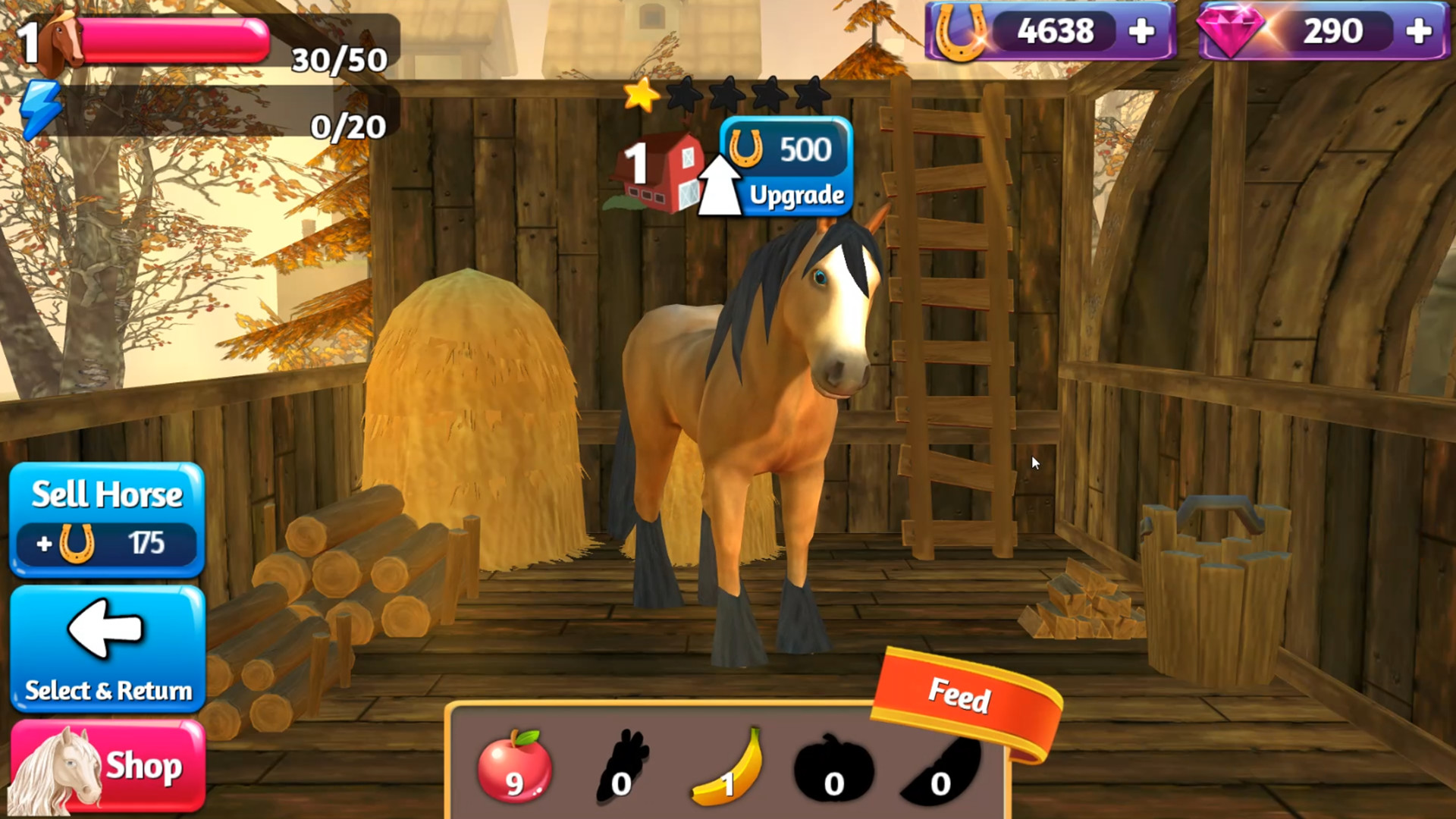 Your goal is to unlock new horses. You are going to play and progress through the game, continually unlocking new horses as you go on. You will unlock real breeds like the mustang, Clydesdale, and stallion, as well as fantasy horses like the unicorn and the Pegasus.
Each breed is equally beautiful and amazing, all with their own unique traits. You even have horses like a baby foal available to you. They all give you something unique and interesting, and they all make for a great addition to your collection.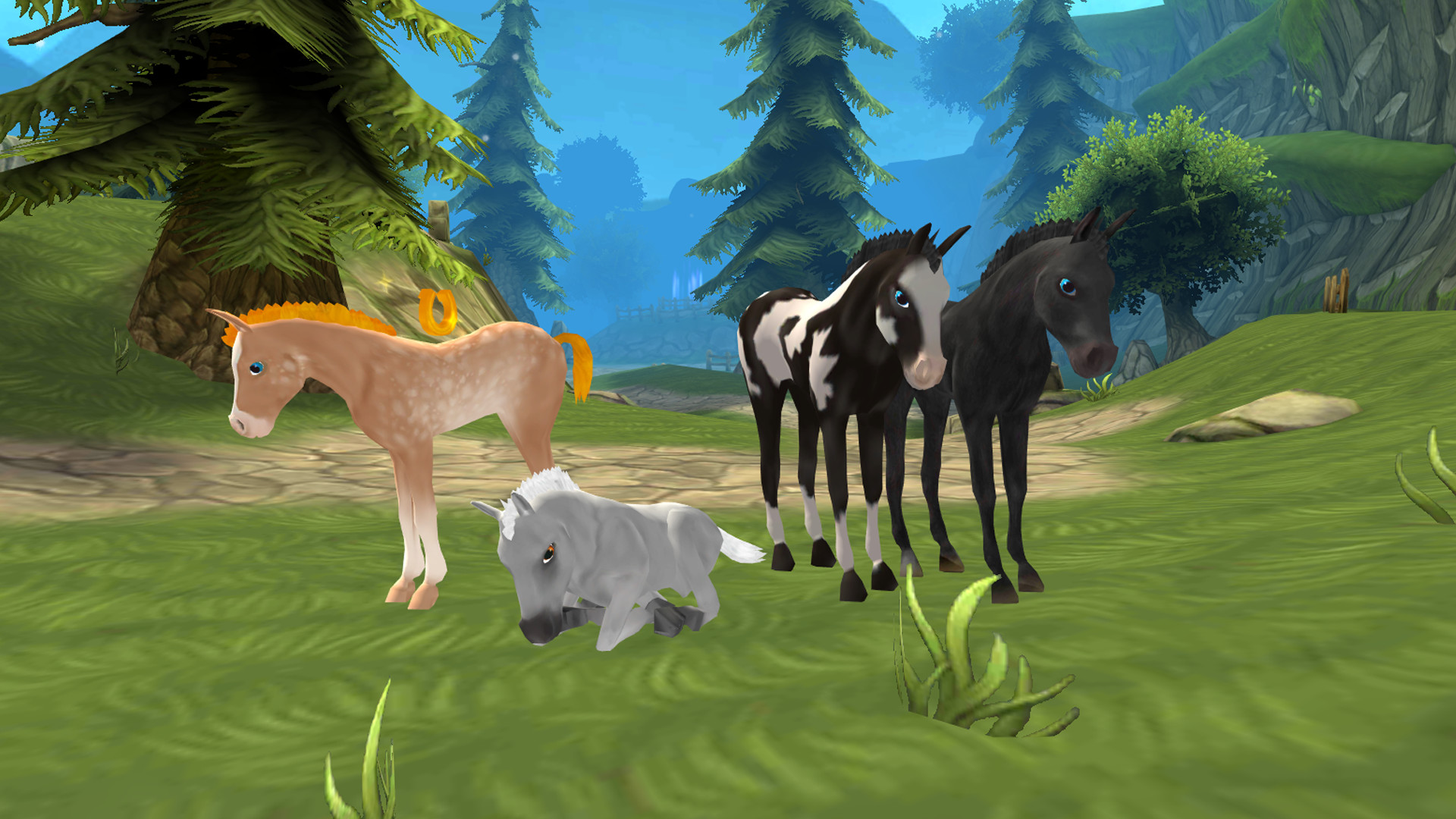 This is not purely about collecting, though. Yes, collecting horses is part of it, but you are going to do a lot more with them than just that. You are also going to have to race them. You can race against AIs or real people, depending on how you feel.
Like any other horse racing game, your goal here is to win. You are going to race with others in an attempt to score a victory, which will help you as you progress further into the game.
When you win races, you can also win bows. This is something you can put on your horse as a way to show off and enjoy the rewards of your hard work. It is one of many items your horse can wear.
Here are more screenshots:
Yes, your horse can wear things. There are a lot of customization options available for your horse, such as masks and wraps, that will add an extra level of beauty to your horse friend. Decorate each horse in a unique way and change it whenever you feel like doing so. You can give it your own personal flair and show it off to others.
Showing it off to others is a real option. There is a social part of the game that allows you to chat with others and make friends. You can show off your horses and race them against others, or you can simply make friends and explore. It is up to you how you play with this social feature. There is a lot to do, and there is always more entertainment with how many people play it.
Anyone who loves horses needs to look into Horse Paradise. It is your dream horse game, with everything you could possibly want. Collect horses, decorate them, race them, chat with friends, and do so much more in this wonderful little world.
Watch more videos on their YouTube channel: Horse Paradise on YouTube.