OVERVIEW
February 23, 2019
ESRB RATING
Teen
Violence, Suggestive Themes, Crude Humor, Minimal Blood, Simulated Gambling and/or Infrequent Use of Strong Language
Positives
Amazing graphics.
Negatives
You can't share desktop audio.
Bottom Line
BigScreen will give you plenty of environments that you can choose from and each one will have various seats that you can occupy.
You have rated this
BigScreen is a great virtual desktop app that will let you use your computer in virtual reality on massive virtual screens and it is also a great place that you can hang out with other people in virtual worlds to have virtual LAN parties, play PC games, listen to music, watch movies, draw with 3D markers, Twitch streams, and watch YouTube and anime with your friends or you can just relax by a campfire with your pals and chatting.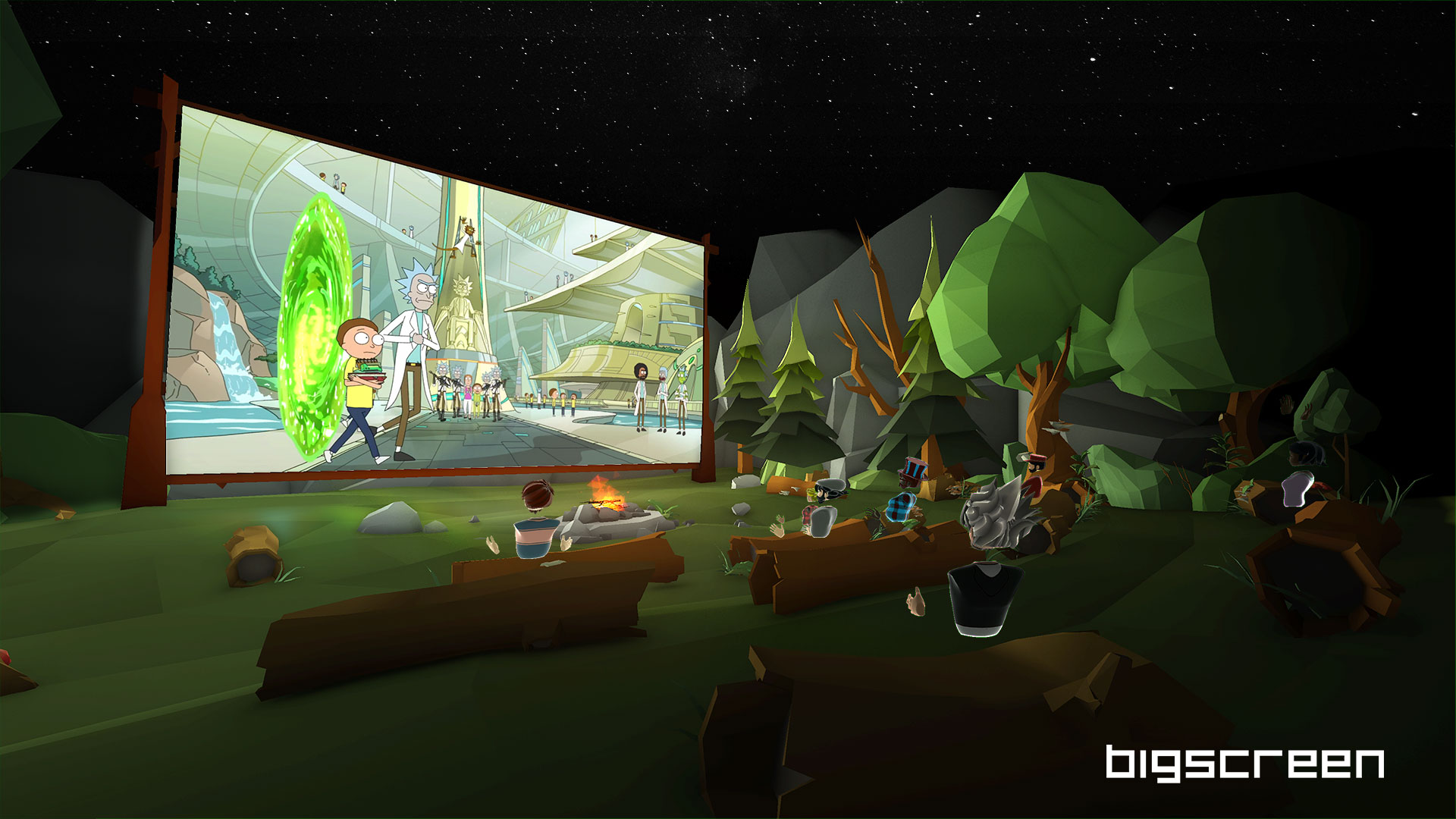 These massive screens allow you to play all of your favorite PlayStation 4, Xbox One, or PC games. You can watch movies, Television shows and videos on YouTube and Netflix or basically anything that you can do on your PC right now. Take your time and draw with 3D markers which make doodling, white boarding, and sketching a lot of fun. You even have the option to customize your screen to the right curvature, position and size.
If you are bit bored, then take your time and hang out in a virtual world from campfires, theaters, luxury houses, and even outer space. That is one place that you can really find peace at. It has 3D side by side and OU support for various 3D games and movies. In the social virtual reality hangouts are compatible with multiplayer in private and public rooms that allow you to have up to 4 different people at a time.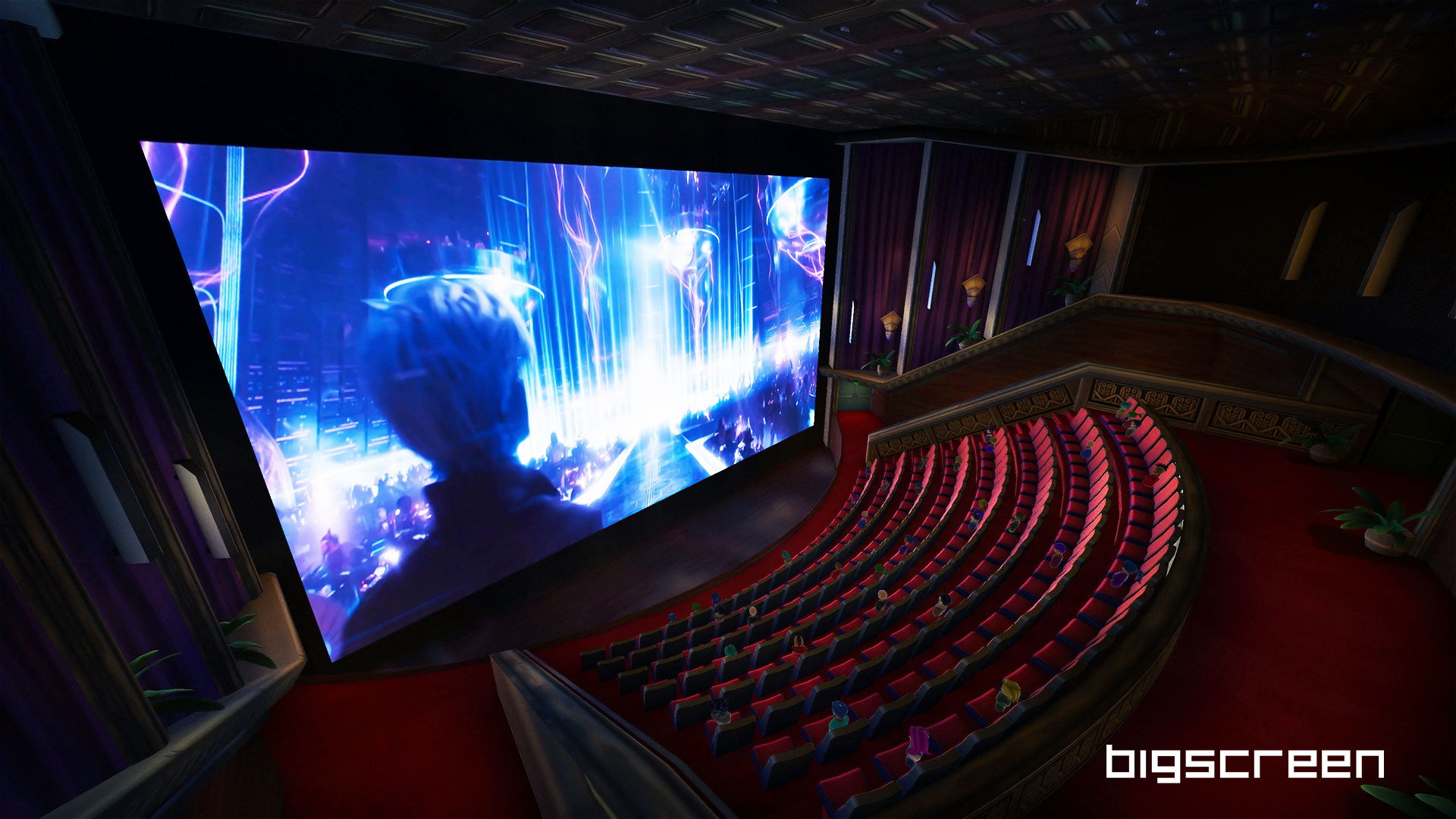 Another great feature of BigScreen is that it allows cross platform support with the HTC Vive and Oculus Rift. There is also voice chat that you can take part in that has positional audio that you are able to hear your friends like they would be talking directly in front of you in real life. You also have the option for desktop sharing so that you can hear and look at a friend's computer screen in virtual reality. This allows you to watch movies together, have virtual LAN parties and so much more.
If you feel like being active, then you can use your hands with Oculus Touch, HTC Vive controllers, Oculus Remote, and LeapMotion to move your screens around, draw, wave to friends, and interact with the tablet UI. Not to mention that it has multiple monitor support for us to 3 different monitors at once, which will show you virtual or emulated monitors or physical monitors. That is a feature that quite a few people enjoy.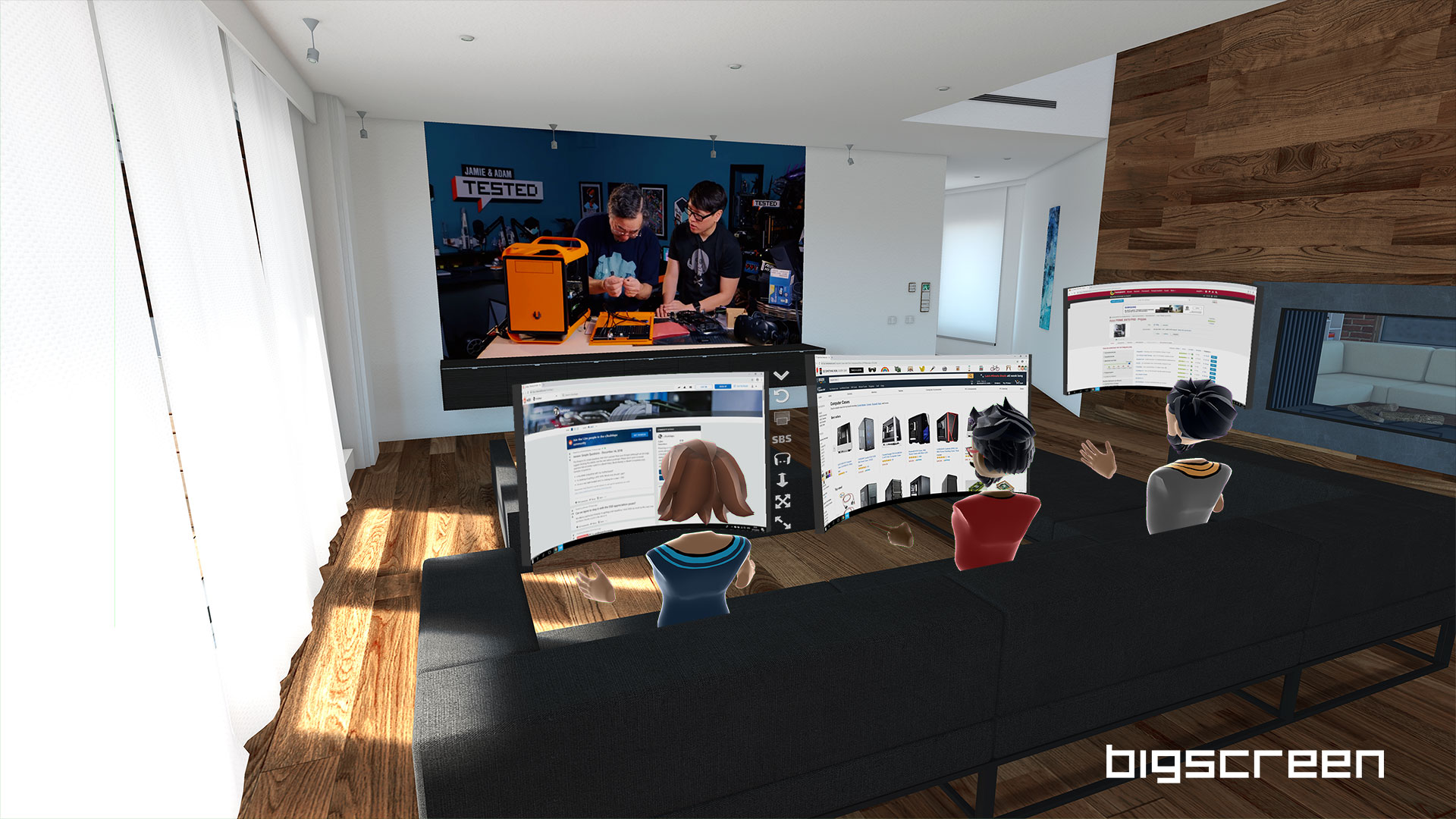 Here are more screenshots:
Soon BigScreen will have integrated native apps which will offer better video players, browsers and much more as well as more virtual worlds, larger multiplayer rooms, and mobile virtual reality headsets.
BigScreen will give you plenty of environments that you can choose from and each one will have various seats that you can occupy. Project your desktop in front of you and control the position and more on your screen. The part that makes this app shine is that you have the option to host or join other rooms to meet new people. Customize your avatar which is consisted of floating heads and hands with different looks and gestures that you can use towards other people with the voice chat which makes it feel like you are actually hanging out in a room with that person.
Watch more videos on their YouTube channel: BigScreen on YouTube.