Here is a list of games that are similar to Zen Fashion.
Oh My Dollz
In Oh My Dollz, you have the chance to customize your own avatar and scenery.  With the many options in this social game, you can create lush settings which reflect the rich styles in which you choose to attire your doll.  You also get to take your avatar to social gatherings as a way to explore this virtual world.
Fashion Fantasy Game
Fashion Fantasy Game allows you to design your own fashions and sell them to virtual boutiques. In this game, you get to interact with others who hope to become designers, while getting a glimpse into the real world of fashion marketing.
Weekend Party Fashion Show
When you play Weekend Party Fashion Show, you get to try your hand at being a stylist.  As your main task is to get customers ready in time for various events, you will be required to flex your creative muscles and hone your eye for the latest trends in fashion for ladies.
Fashion Designer
If you want to learn how to work with a client to fulfill her style needs, then Fashion Designer is the game for you.  This add on to Mall World allows to build up your design portfolio with the ability to customize various looks and save them for future reference.
Movie Star Planet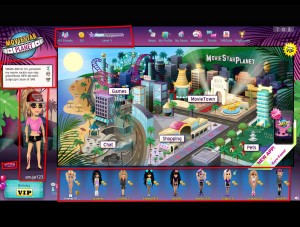 This will let you experience what it's like to be a famous movie star. You will first have to get signed in, so go ahead and do that now. Now that you are signed in you can create yourself an avatar, and customize it. There are plenty of clothes, accessories, and such for you to use in your customizations.
Doll and The City
Follow your customizable avatar on her way to work, and dress her in the latest fashions when you play Doll and The City.  You can decorate your Doll's apartment and meet others in this fun and trendy game with a focus on style.  While this simulator is free, a VIP membership will unlock even more merchandise.
Lady Popular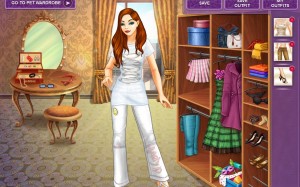 Now this is certainly different! It not only lets you customize your profile, but, it allows you to also customize your avatar, get this, in any way you want! By that I am referring to; not just their clothes, makeup, and hair styles, but also the size of their breast.
If you're looking for other games like Zen Fashion, check out the Fashion Worlds category.