Here is a list of games that are similar to Stardom: The A-List.
Movie Star Planet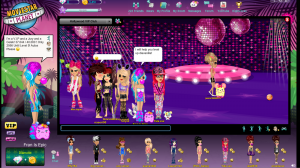 You came here to have fun so fun is is going to be, first you are going to create the avatar of your dreams, and aterwards you will be able to just jump into the game and start your journey of fantasy and excitement. This adventure will take you places you never thought possible.
Pop Rocks World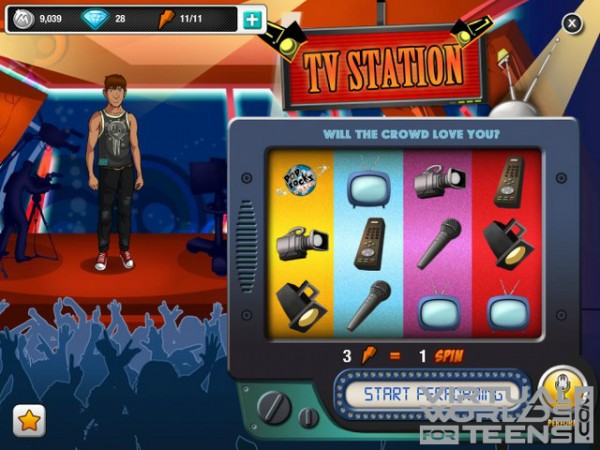 This game gives you the chance to live an awesome life as a famous singer that everyone simply adores. It lets you challenge the other gamers while enjoying the life of a famous person. It is full of excitement, that up until now you had only been thinking about and hoping they would someday come true.
Life Quest 2: Metropoville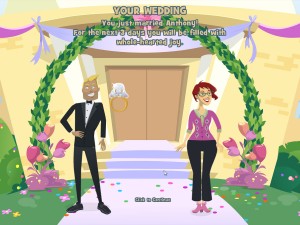 Playing this is going to help you with some of your real life situations. Life these days holds too many questions and can be confusing from time to time, however, by joining Life Quest 2: Metropoville you can get many of those questions answered. You will play the role of someone getting out of a bd neighborhood and stating over.
Chit Chat City
You are going to start this out with more fun than you had originally thought, for you will have the opportunity to create your avatar by drawing it yourself. That is correct, you will be utilizing a 3D canvas, and actually drawing your advatar,, including your avatars clothes and accessories.
YoWorld
YoWorld was once YoVille, a simulation that will keep you going for hours. If you are looking or a new Facebook game, then you won't want to pass this one up as you will get to work, chat, play and much more in this animated world. Are you ready to start having fun?
The Movies
You will be running your very own hollywood movie studio handling movies from the 1920's up to today and further into the future. Everything that goes on behind the scenes will be up to you.It will be you who decides what the actors will be wwearing, the content in a movie, etc.
SmallWorlds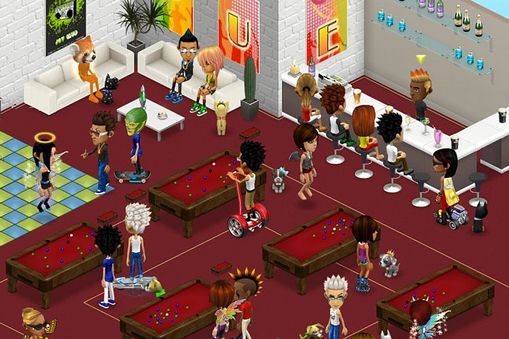 When first starting out here you will have to create yourself an avatar, this is not going to be your usual avatar however, you will be creating yourself a 3D avatar. Once that is done you can begin having fun. You will begin with a small lot of land.  Throughout your adventure you are going to be engaging in several PvP games.
Spark City World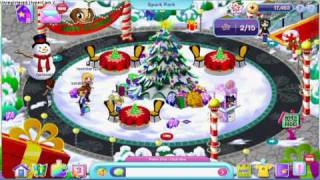 As you progress throughout this wonderful journey the storyline will begin to reveal itself to you. Of course it probaly comes as no surprise that it all tkes place in Spark City, where shopping and places to shop seem to have no end to them. It does offer more than just shopping, with lots of great features and many options to chose from.
The Sims FreePlay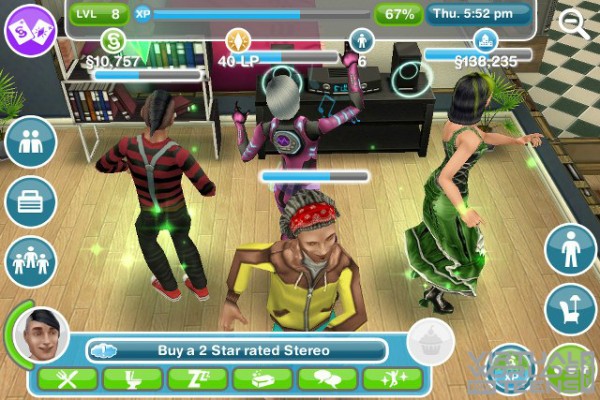 In this Sims game you wil have the ability to ccustomize the characters that you create (which is as many as 31 of them) from theire hair to the toes on their feet. Besides being able to join in holy matrimony and have babies you will also be designing and constructing your ownhome.
Club Cooee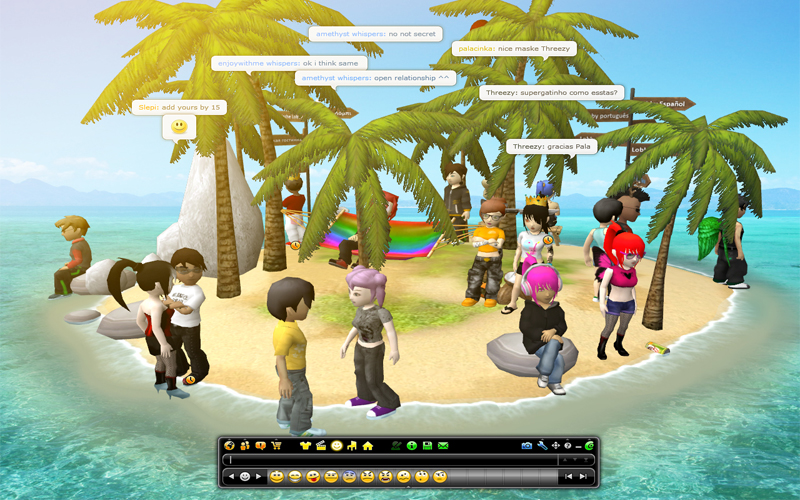 In this unique game you will be able to join into the online community, which is free, and create yourself an avatar, build yourself a home, and interact with the other gamers in real time, but that is not the only things here for you to do, it offers you so much more.
Virtual PopStar
This is a virtual world where you will be taking on the role of a popstar. It is a world where you can use your imagination and let your fantacies run wild. You will have twenty-five different outfits to change into and all the accessories, hair designs, and make-up you couldwant for as long as you stay a popstar.
WoozWorld
You will be able to chat with the other gamers from all around the world in this great adventure, which ofers you numerous options and has many great features to make your game playing more satisfiing. If you choose to you can even hang out with the other gamers, that is up to you.
Our World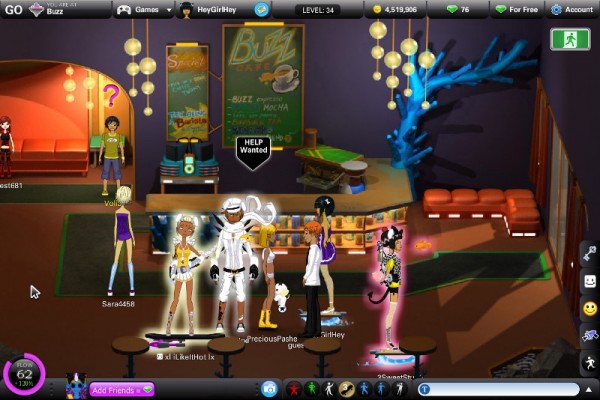 You will find that this is the game that is nown to the game world as it's center attraction. Allowing you to be socialble and interact with others all around the globe (other gamers that is). You are going to be given an e-mail box that will let you send and recieve messages from the other gamers, giving you the opportunity to invite others for get togethers.
IMVU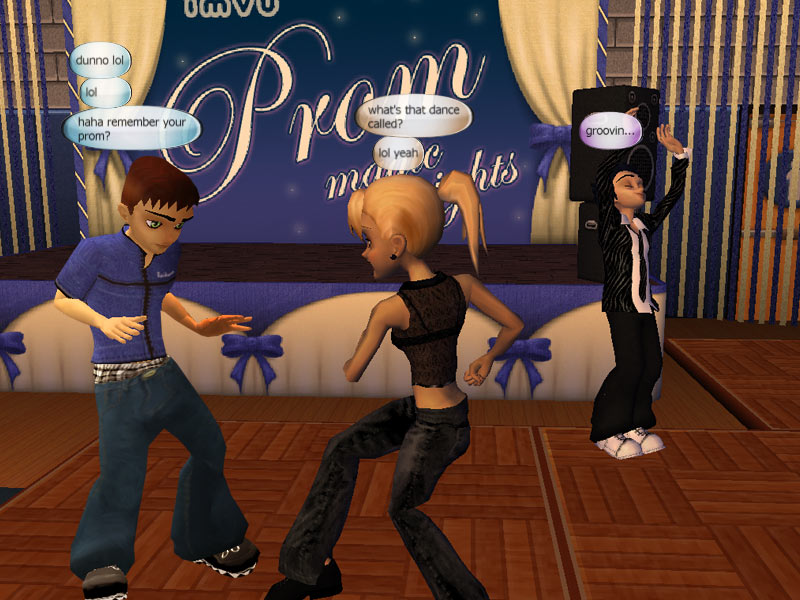 Throughout this adventure you will be collecting or gathering credits which will then be used to purchase different items you may need (you will use credits for purchasing items, never will you be asked to use your own money for such things). There are plenty of different options for you to chose from to enhance your enjoyment.
Second Life Game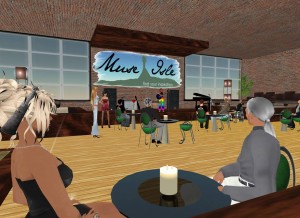 A simulation gameplay that will allow you to have a place to get away from it all anytime you feel the need too. Here you will be able to start another life for yourself, in a virtual world that has no boundaries. You can make this second life to be anyway you want.
For more games like Stardom: The A-List, check out the Simulations category.