Here is a list of games that are similar to Loren the Amazon Princess.
Roommates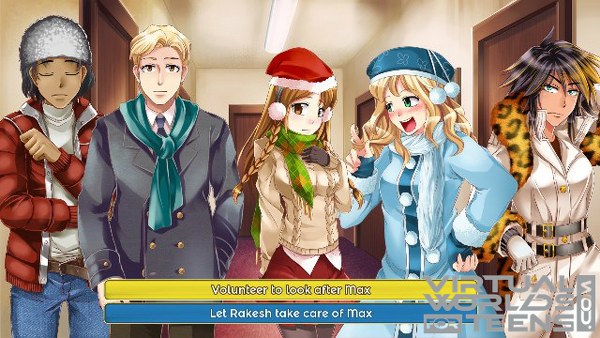 Choose your characters class, job and even your friend as you get started in this college simulation that gives you some of the experiences of being a real college student. You will find the story is based on how much time you invest. Choose between Max or Anne and get started in your new college life!
RE: Alistair
Do you have what it takes to discover a culprits identity as you are in control of the investigation? This environment is quite intuitive and Merui finds that her real world and her online world have clashed together and she doesn't like it. You will have many paths available, so it increases the fun even longer.
My Candy Love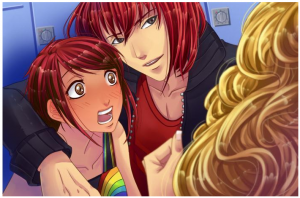 If you find that getting attention from that hot classmate or dates are what you center on, then you will like flirting in My Candy Love. It's based around the Japanese dating game and it's interactive as well, allowing you to experience high school dating in a safe online environment. Get ready to fall in love.
Love and Order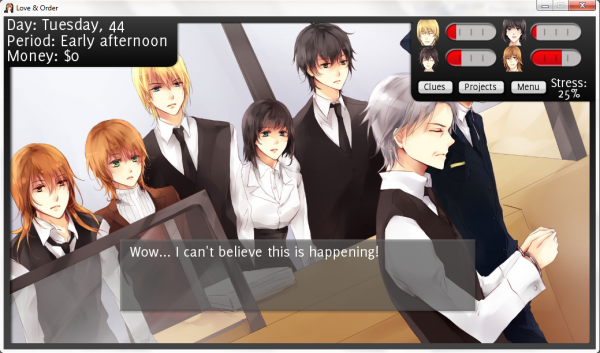 You may think that Love and Order sounds a lot like the popular TV series, Law and Order, and you would be correct. This combines love with the setting of the show, as you will be part of a legal team while trying to find the love of your life out of one of the four guys at work.
The Flower Shop: Winter In Fairbrook
Generally in dating simulations, you do just that, deal with the dating aspect that makes things all fun and dandy, but it leaves out much that can still be provided, like exploring the world. That is where The Flower Shop: Winter in Fairbrook took a turn and decided to provide additional elements to increase the fun for everyone.
Always Remember Me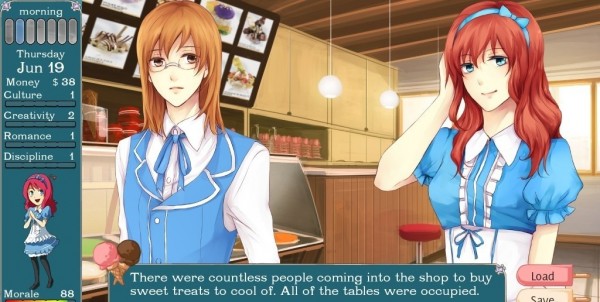 Always Remember Me is set around Amy, who has, or had a boyfriend named Arron. He got in a car accident and has lost all of his memory. Now Amy is torn between the choice of sticking around and helping him recover in hopes that he will one day remember who she is, or moving on and starting a new life of her own.
Summer Found Me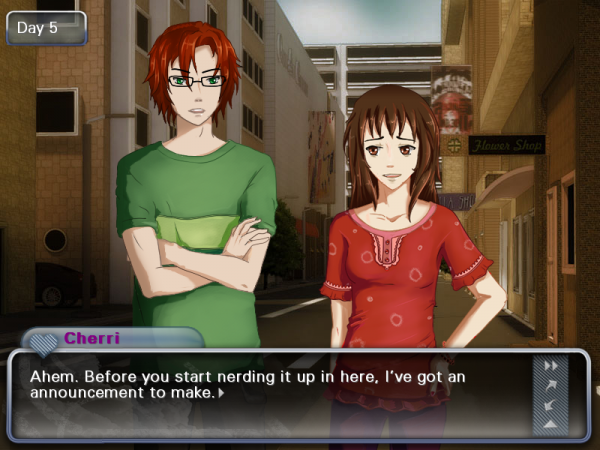 In Summer Found Me you will be playing as Iris who is a girl that is ready to let Alden, the love of her life know just how she really feels about him. He is about to head to college, so she don't have long and what would appear to be straightforward is anything but that. Get ready for an interactive novel that is visual and fun.
Anton's Vacation Episode 2
If you want to play something that will have a continuous amount of fun, then Anton's Vacation Episode 2 is just what you need. This has an interactive visual novel environment with the momentum of a mini-series that mixes a game and novel to form one great storyline adventure for you to rid your life of boredom.
Spirited Heart
Get prepared to experience what it's like to mix a dating sim with everyday life such as work, life and of course love. Spirited Heart will provide you the ability to enhance your character over time, such as skills that allow you to do other types of work. You will have a love aspect, but that is not the only factor focused on here.
Frozen Essence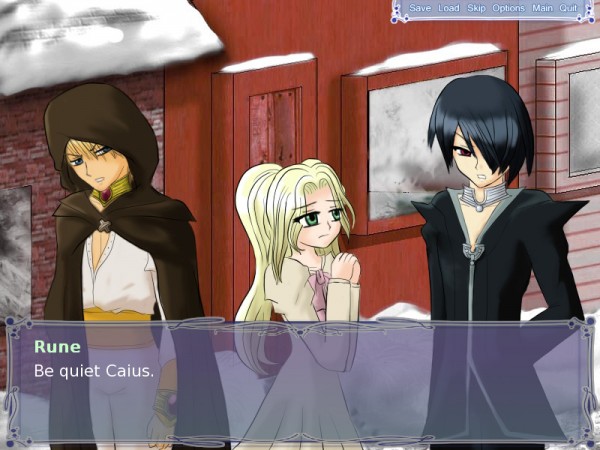 If you are a fan of visual novels, then you need to try out Frozen Essence as it allows you to interact with all areas of the gameplay. You will start with bodyguards protecting your character as you choose your fate, to go with love, tragedy or even both as your path. You have four guys to choose from and there is hidden content too.
Date Warp
If you're ready to go on a unique adventure that is like nothing else you have tried in the past, then you must give Date Warp a try. You could fall in love, or go down a long dark path. The path your character winds up going down is based on you and your actions, each action you take directly affects the overall storyline.
Lucky Rabbit Reflex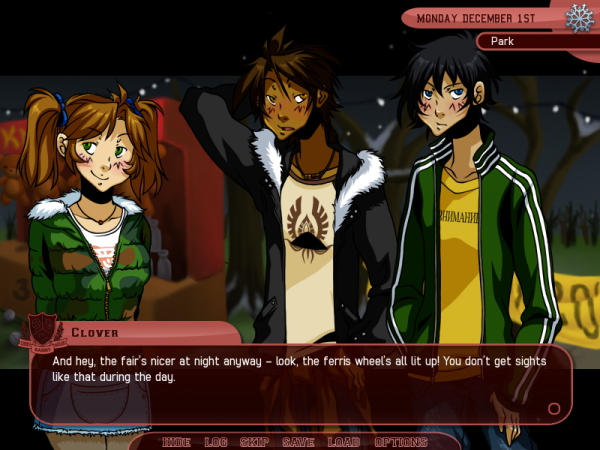 This online dating sim lets you play as a 17 year old school girl that is in the last year of school, about to graduate and move on in live. This includes finding friendships, love, and experiencing things that she will be able to remember for a lifetime. You will be able to meet other students and even unlock various possibilities.
Other Age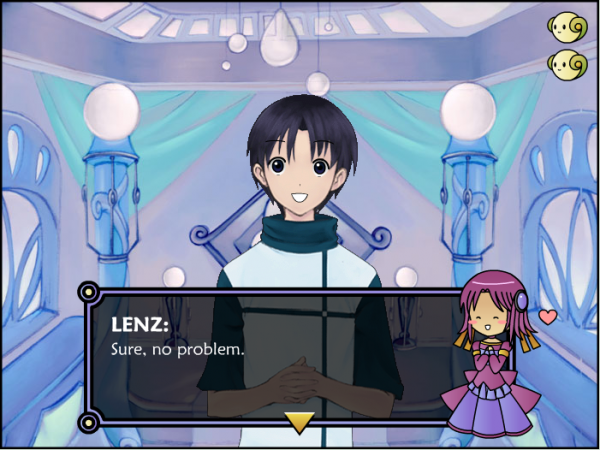 There is a princess, and this princess is ready to find the suitor that is right or her. You will be playing as this princess, and that means meeting and finding the future husband. To do this, you will play various mini games and move through a storyline that provides interesting humor and this brings you the dating sim Other Age!
Cinders
Chances are you have heard of the popular love story of Cinderella. This is a more modern take on that classic story and Cinders is the main character in this love story of a girl with a rough life, but in a more modern way. Cinders stands up for herself though, unlike the classic where she remains a submissive.
Katawa Shoujo
Taking place in Yamaka High School, a fictional place somewhere in Japan, is a place for disabled kids. Katawa Shoujo is a visual novel with a bishoujo style to it. It focuses on the ways life can change drastically at any time, and allows you to interact and assist students at the school.
For more games like Loren the Amazon Princess, check out the Flirting Games category.