Here is a list of games that are similar to Village Life.
Virtual Villagers
This interesting virtual family will keep you playing for hours on end. Virtual Villagers will you teaching disordered and chaotic villagers how to adapt to a new world. You will teach them how to survive while adding science, survival skills, and other things to help them to build up their community right.
Wild Tribe
Get ready for a land full of wild creatures. Wild Tribe is where you will help these creatures to improve and build up a large tribe. When you help the tribe, you will be making these creatures pretty amazing and more interesting that you have ever thought possible. This is really a new take on a great virtual simulation world.
Bonga Online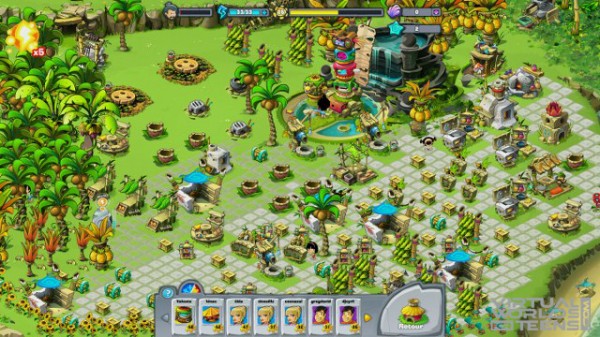 Help to build the Bongies a new home in Bonga Online. You will be able to learn about their history as well as their needs. You will have a chance to see all that is available and begin to build homes that are perfect for them. It could seem like a real challenge, but it is really fun once you see the world come to life.
Escape from Paradise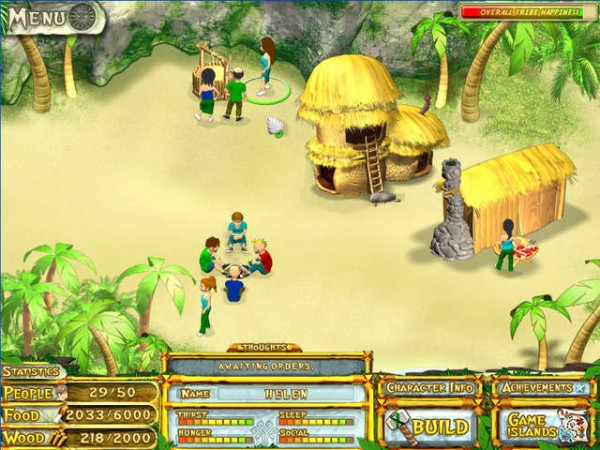 Do you think you have what it takes to be able to figure out all of the mysteries and solve puzzles on Paradise Island? Escape from Paradise will give you a real chance to be able to prove yourself. You will have to make sure that you strengthen your people, give them tasks to do, and then go through the story to be able to get off the island.
The Island: Castaway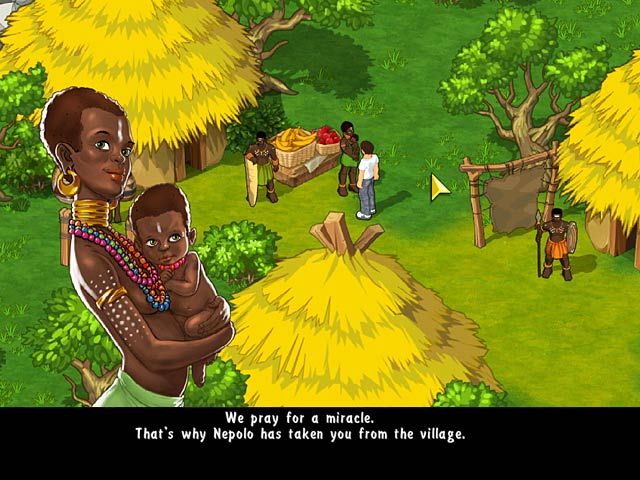 Being able to fight for survival is just part of The Island: Castaway. You will have a mystery that you will need to solve. Unravel this mystery to be able to find your way home to learn what had happened. This world is all about excitement, entertainment, and strategy all in one place and now you can experience it all.
Gemini Lost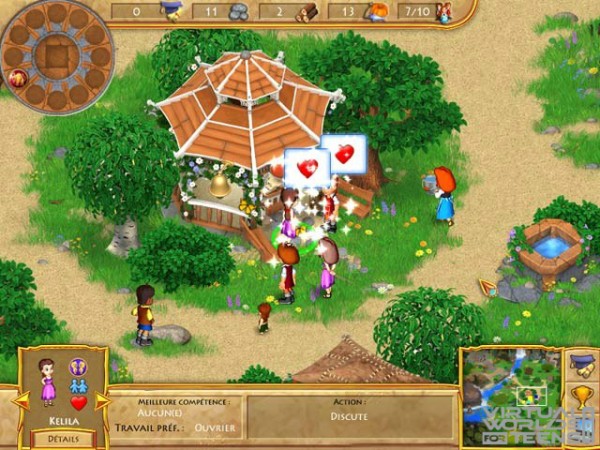 Gemini Lost is a strange new world that you will have to work hard in. The main goal is to repair the portal to be able to return home while you fight to survive. This means creating a new life, in a new land and having everything that you need. Do what you need to do in order to grow, make your way home, and stay alive.
My Tribe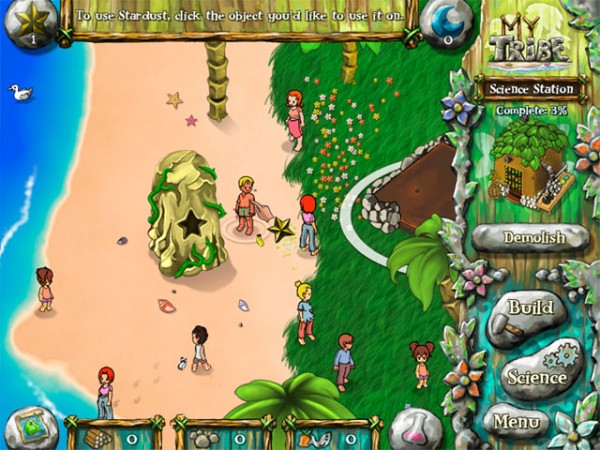 It is time for you to grow your tribe in virtually every way. You will have to get plenty of resources, build plenty of structures, and breed your tribespeople to get more tribes members. You will have to do everything that you can in order to make sure that your tribe, succeeds, does well, and grows.
1849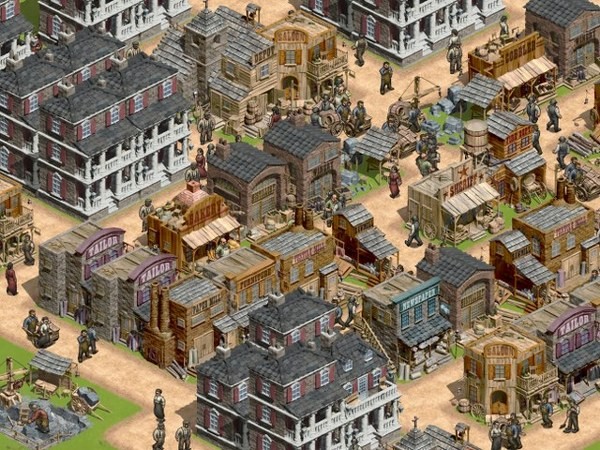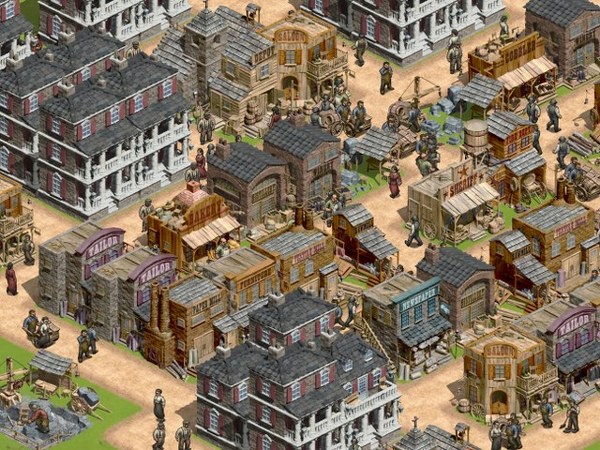 Earning success in 1849 isn't just about building up the best city possible, that is just one aspect of it. You will have to help the people as well. They traveled to the Wild West to be able to find gold, and they are doing their best to be the best. Make your people happy and watch them grow to get what they want.
Many Years Ago
After escaping an island with an erupting volcano, the tribe in Many Years Ago is now back in the same situation. If you can, help them to survive, and that means getting them off this island and going somewhere safe that doesn't happen to have a volcano on the island. The hardest part is making sure that everyone stays alive.
The Settlers Online: Castle Empire
Do you have what it would take to help your hard working settlers build up a great village from the ground up? Castle Empire will give you a chance to do that. You will turn a small, very underdeveloped village into a large bustling city that is filled with things that you could only dream of. This is where you will create your own empire.
Farm Tribe
You will have the chance to do everything from collecting resources to completing different quests for a new life in Farm Tribe. You will be able to farm different crops while you build up your tribe, so that all of your tribe's people can survive. Everything depends on you and it is up to you to help them start out this life.
Island Tribe 3
Journey to the world of Island Tribe 3. You will have a chance to create your own island tribe that you will have complete control of. You will have to work really hard to be able to find resources, collect needed items, build them homes and so much more. Are you ready to take on the challenge of becoming a civilized nation?
Age of Empires III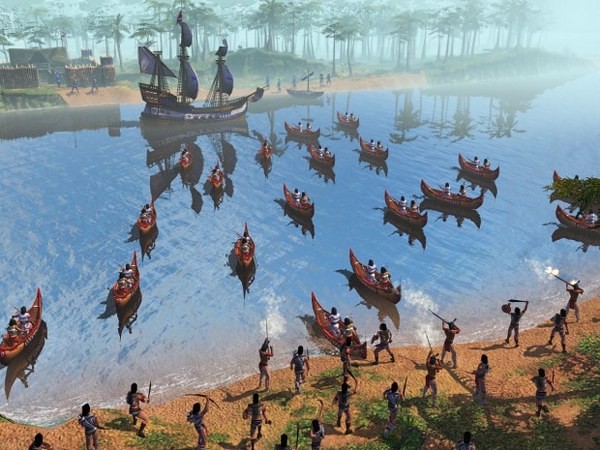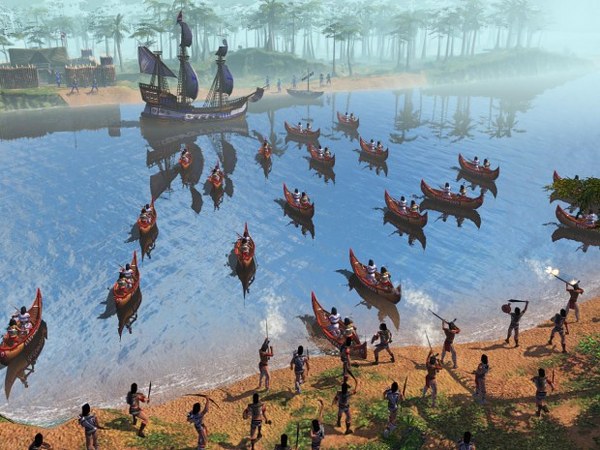 Get ready to complete missions and gathering treasure that will let you grab it when you need it. You will have a chance to build your own town center that will be armed to the brim with explorers and soldiers. Earn points and experience as you grow your town into a very large civilization.
Aztec Tribe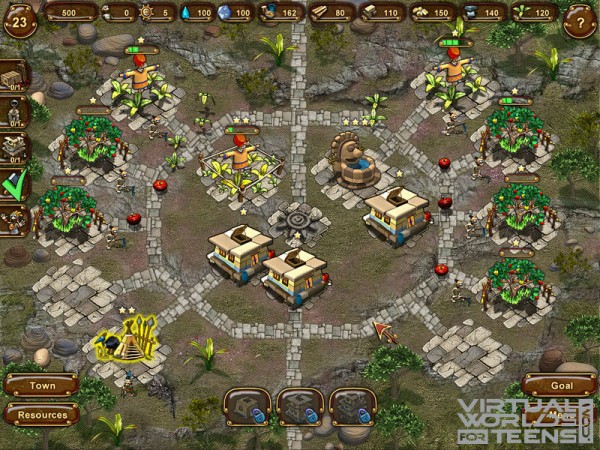 Get ready for 34 levels of awesomeness that you can beat in Aztec Tribe. This will have you going through some of the best days of this particular tribe, which will give you the power over everything. You will have to build the tribe, manage it and then watch them slowly decline.
Banished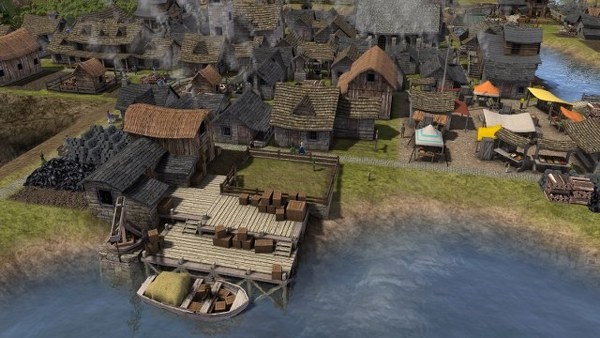 This group of people have been forced out of their homes and forced to build a brand new village. In Banished you will play as that group and help to remake a new home in a new place. They will have everything that they need and you will see them age, make families, and then go to the next life.
For more games like Village Life, check out the Simulations category.