Here is a list of games that are similar to Jojo's Fashion Show – Paris Tour.
Movie Star Planet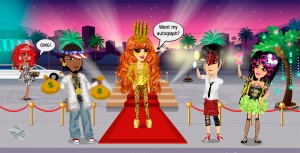 Are you prepared for the hard work it takes to become a movie star, do you like customizing your avatars? If you said yes to either of these, then you will love Movie Star Planet because you will be working towards becoming a movie star. What type of celebrity will you become?
GalaStories
GalaStories is about more than dressing up. While there are clothes for you to put on your model, there are also quests for you to complete. In fact, there are over 2500 quests, all of which will keep you hooked while you buy your model all of the clothes that you like.
Lady Popular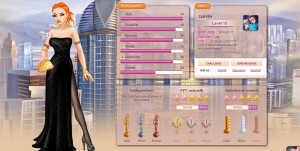 Alright if options is what you're looking for, then stop here because you will have more than 16 million combinations to choose from when you customize your character. You will be able to make them just as unique as you are, any way you can vision. Change their makeup to outfit, facial shapes to breast size and more.
Oh My Dollz
Oh My Dollz is all about customization and having fun. Create many unique, beautiful looks that you absolutely adore and then go out into the world. Talk with other players and find more items available for your avatar in order to grow your closet and love your outfits even more.
If you're looking for other games like Jojo's Fashion Show – Paris Tour, check out the Fashion Worlds category.