Here is a list of games that are similar to Jojo's Fashion Show – Paris Tour.
Movie Star Planet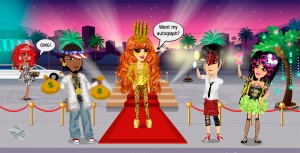 Are you prepared for the hard work it takes to become a movie star, do you like customizing your avatars? If you said yes to either of these, then you will love Movie Star Planet because you will be working towards becoming a movie star. What type of celebrity will you become?
Elite Dollz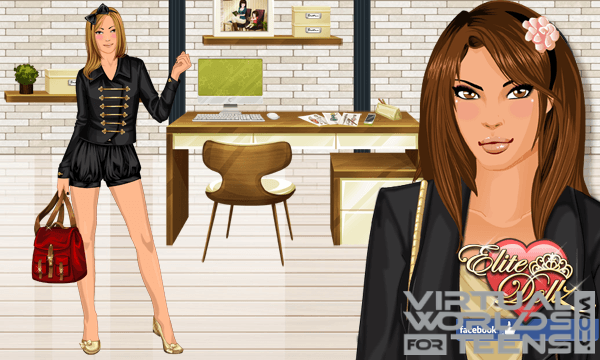 If you are tired of playing solo, want to show off your amazing fashion skills or just want to pass time in a fun way, then Elite Dollz is what you're looking for. You will be improving your characters talents, and increasing in popularity as you create your own fashion and make new friendships.
Spark City World
If you like to go shopping, create and customize characters and even decorate a virtual home, then you will love Spark City World. It allows you to have fun as you make everything around you unique. You will also have able to purchase VIP membership for extra benefits, otherwise all this is free!
Top Stylist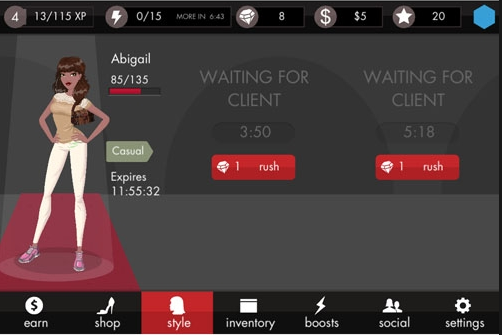 Between the fashion and the challenges, there is a lot to love about Top Stylist. As the name suggests, this is all about becoming the top stylist. Use your skills and knowledge of the fashion world to do this, and make sure that you show off just how good you are to everyone.
Fashion Solitaire
Making matches in Fashion Solitaire is a lot different from traditional solitaire and other fashion games. It is an exciting and entertaining game that is very different from what you are used to play, and in a good way. It is an unforgettable experience that is perfect for the fashionista in you.
Jojo's Fashion Show 2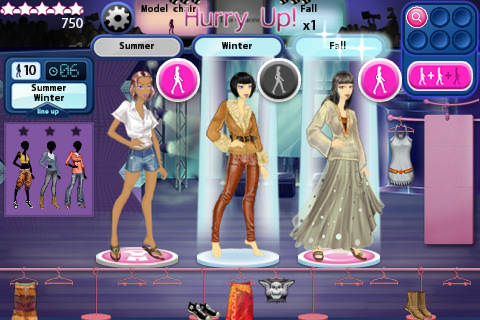 Dress up your model and then get him or her to the runway as quickly as possible. You need to make sure that the outfit is stunning and that your model is there to show it off. If you do this, and successfully over the 50 levels, you will be able to succeed.
GalaStories
GalaStories is about more than dressing up. While there are clothes for you to put on your model, there are also quests for you to complete. In fact, there are over 2500 quests, all of which will keep you hooked while you buy your model all of the clothes that you like.
Lady Popular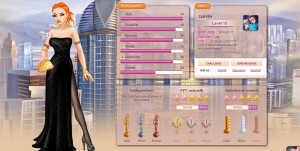 Alright if options is what you're looking for, then stop here because you will have more than 16 million combinations to choose from when you customize your character. You will be able to make them just as unique as you are, any way you can vision. Change their makeup to outfit, facial shapes to breast size and more.
Oh My Dollz
Oh My Dollz is all about customization and having fun. Create many unique, beautiful looks that you absolutely adore and then go out into the world. Talk with other players and find more items available for your avatar in order to grow your closet and love your outfits even more.
Cute Fashion Dress and Makeup
Dress up and love the way that you look in Cute Fashion Dress and Makeup. You are going to be able to choose from a large selection and create numerous unique outfits. With the cute art and everything that is available, it is hard not to fall in love with this game.
If you're looking for other games like Jojo's Fashion Show – Paris Tour, check out the Fashion Worlds category.