Here is a list of games that are similar to Jojo's Fashion Show 2.
Doll and the City
Starting Doll and the City is going to make any fashion lover happy. You can design your doll to look however you want it to look and then start a life. You will be getting a job and earning in game currency so that you can buy more clothes and items for your doll.
Movie Star Planet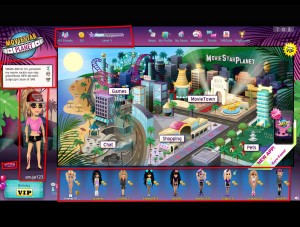 You're going to enjoy this tremendously if you have ever dreamed about being a movie star. It lets you actually get into the moment and feel how a movie star would feel as they are performing, and also how they feel when they hear all the fans cheering them on as they walk down the Red carpet.
Stardoll
While there is a lot to do in Stardoll, the biggest appeal is the fashion and customization. The clothes and appearance are outstanding, and you can make the items your own. Customize your avatar to be dressed in all of the top fashions that you absolutely adore, and all from your own computer.
Lady Popular
Lady Popular's highly detailed customization makes it one of the best choices out there for fashion games. You can make your avatar look like almost anyone, and all with ease. Use this to your advantage to create unique and beautiful avatars that everyone is going to love from first sight.
Spark City World
Welcome to Spark City World where everything is colorful and unique. There's a large community here with enormous shopping choices. You will be able to create your own avatar by customizing him/her any way you want to. This gives you a chance to be sociable and interact with others from all over the world.
i-DressUp
Create, customize, and wear the highest fashion items in i-Dressup. There is a lot for any fashion lover to do here. You may never even get bored because of all of the options. You are going to be able to make fashion your own and rise to the top of the fashion world quickly and easily.
Elite Dollz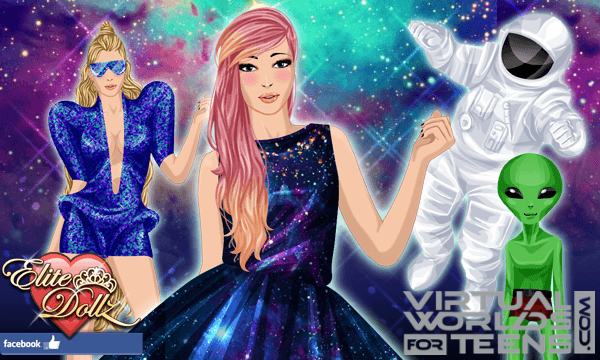 If popularity is what you are looking for this is the place you want to be. It allows you to meet up with all types of new people and from all walks of life. You'll be able to have conversations with them on your telephone during the game, and you can meet up with them in person (in the game only).
Our World
This is going to let you have your own condo to live in but it doesn't have any furniture yet so you will be going shopping for some. While you're out pick up some eggs to put in your critter garden just outside and you will make a little money off selling the newborns when they hatch.
Oh My Dollz
In Oh My Dollz, the large selection of clothes, accessories, and appearance options are there to help you. They make it possible for you to create an amazing avatar that others are going to love. Once you are finished, go explore and show it offer to everyone that you see, or just admire other outfits.
Fashion Girl
Dress up Game – Prepare your model for an amazing day or night out in Fashion Girl – Dress up Game. You are going to be choosing from a large selection of fashion forward clothes, accessories, hairstyles, and more in this game, and all for that one special night out that requires a phenomenal appearance.
If you're looking for other games like Jojo's Fashion Show 2, check out the Fashion Worlds category.