Here is a list of games that are similar to My Free Pirate.
Pirates: Tides of Fortune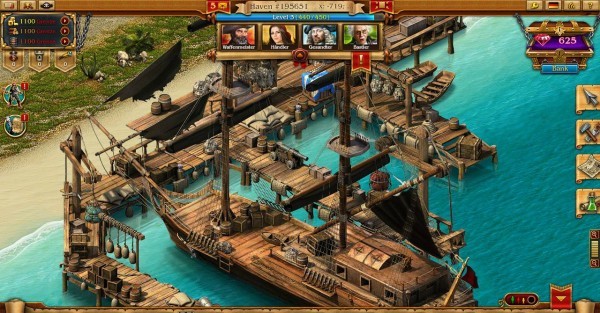 Are you ready to sail on the seven seas and scourge form treasure as a pirate? Well, Pirates: Tides of Fortune has you expecting some of the more dubious buccaneers that existed as you fly your flag high and explore the seas. You will find there are all sorts of things that you will encounter.
Seafight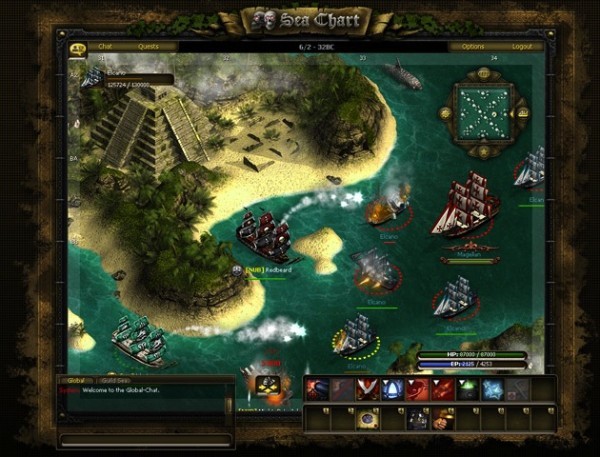 So pirates are your thing, and you like the tales that come along with them, then Seafight is going to keep you busy for a long time. There are many quests that will take you on fun adventures while you earn gold to use later on as you progress through the gameplay.
Pirate Storm
Pirate Storm is a browser based game that is also available on Facebook for anyone who is a fan of the old time thief's. You will have guilds that you can join or create, and monsters that you will face in the darkest parts of the oceans where enemies and greed have taken over.
Patrician IV
Are you addicted to simulation style games and like pirates? You will find that creating things in Patrician IV is going to keep you busy and having fun for a long time as you create an entire ancient enterprise. You will even be able to produce mead and many other things.
Battle Pirates
Battle Pirates introduces you into all types of strategies in this strategic gameplay. You will adventure though a steam punk style environment that allows you to create special outposts that can be used in operations and fight for power, and of course you will need to battle for resources too.
Anno 2070: Deep Ocean Expansion
Prepare to go all out in this real time strategy simulator as it provides the ability to rebuild a civilization the way you see fit. You will enjoy the storyline too as the increasing sea levels are making land around the world uninhabitable and creating a surviving situation.
Escaria
Although Escaria has a slow type of progression, it is fun and just means that it will keep you having fun even longer to reach your goals. You will have to upgrade an island and expand the population and make sure everyone stays happy and brings more people in.
Port Royale 3: Pirates & Merchants
Port Royale 3: Pirates & Merchants brings you a simulation style game that provides you the ability to take on role of a merchant or pirate. Starting out you will be a sea captain in Spain and looking for work. You are going to do various quests and become a trader over time.
Pirates of the Atlantic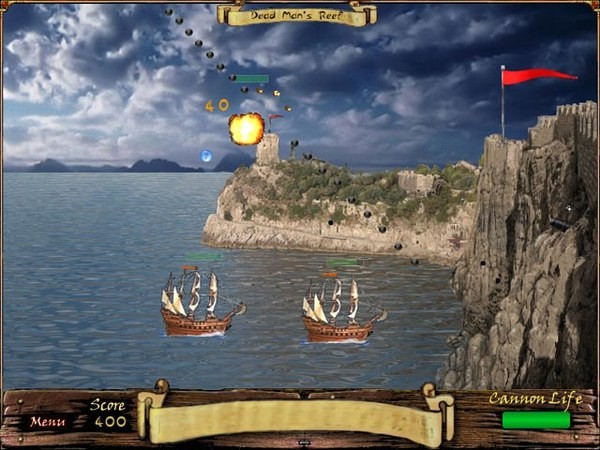 Do you have what it takes to fight your way to the top and gain fame as a pirate? Pirates of the Atlantic will have you collecting all sorts of treasure as you make it up the ranks, and you will have a crew of your own too. Going up against rivals are only the start of being a pirate on the seas.
Wind of Luck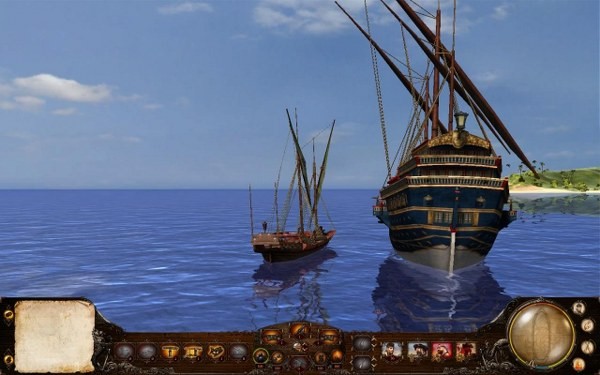 Wind of Luck is a battle style game that brings strategy to the frontlines. You will be going into battle with 9 ships on your side out of a 19 ship fight. That means you will be outnumbered and need to use your skills to beat the enemies and make it out alive. Do you have what it takes?
Might & Magic Heroes VI: Pirates of the Savage Sea
If you like pirate and RPGs, and prefer turn-based gameplay then you will love Might & Magic Heroes. You are going to be in a universe that offers all kind of things to do and brand new adventures to go on. You will find the story takes off with events going on in Heroes VI.
Uncharted Waters Online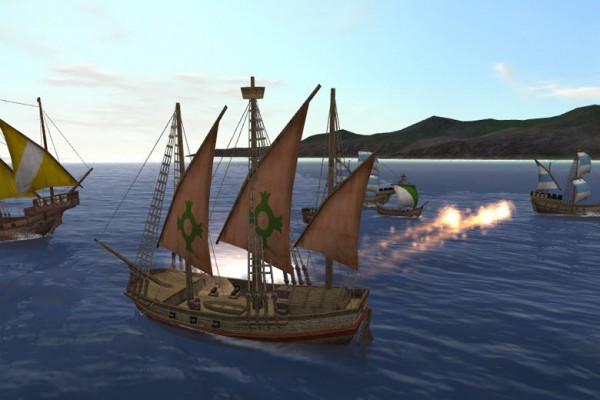 If you want to play something that you can invite friends to, then Uncharted Waters Online is the pirate themed MMORPG for you. It takes place during the 15 and 17th centuries. In addition to the historical part, it also leads to romance throughout the storyline and adventures you go on.
For more games like My Free Pirate, check out the Simulations category.