Here is a list of games that are similar to Fashion Forward.
Movie Star Planet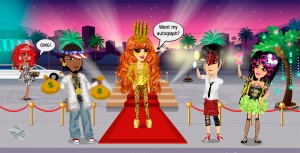 You will be able to give your avatar its own personality, its own looks, and the hair and hairstyle you want it to have. By finishing up any of the mini games that is offered to you earn coins, which you will be able to use to purchase more accessories and clothes.
Jojo's Fashion Show 2
Let Jojo and her daughter, Rosalind, work with you as you display your new fashion designs from L.A. to Berlin in Jojo's Fashion Show 2! As you dress your male and female models for the runways, make sure you have them fully dressed and accessorized. Enjoy high fashion in Jojo's Fashion Show 2!
Fashion Finder: Secrets of Fashion NYC Edition
You love fashion games. You love hidden object games. Then Fashion Finder is a game you are sure to love even more! Abigail Andrews loves to take pictures and dig out information about the latest fashion trends for the magazine she works for. Help her locate what she needs in this exciting game.
Pop Star Dress Up: Fashion Guru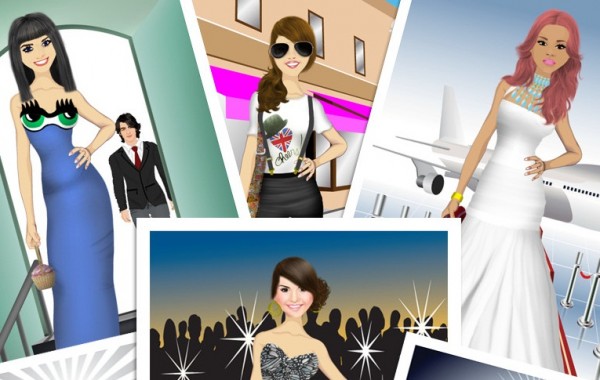 Become a fashion guru to the stars in Pop Star Dress Up. Dress stars like Beyoncé, Miley, Nikki, Katy, Selena, and many more! Choose from glitzy dresses, amazing hairstyles and awesome accessories. If you would like the chance to design looks for your favorite stars, then this app is for you!
Fashion Assistant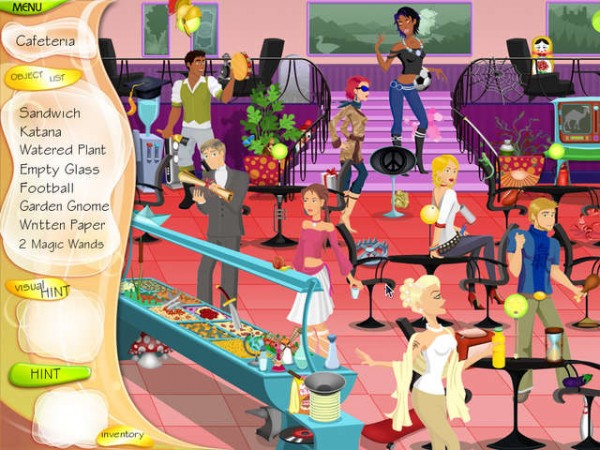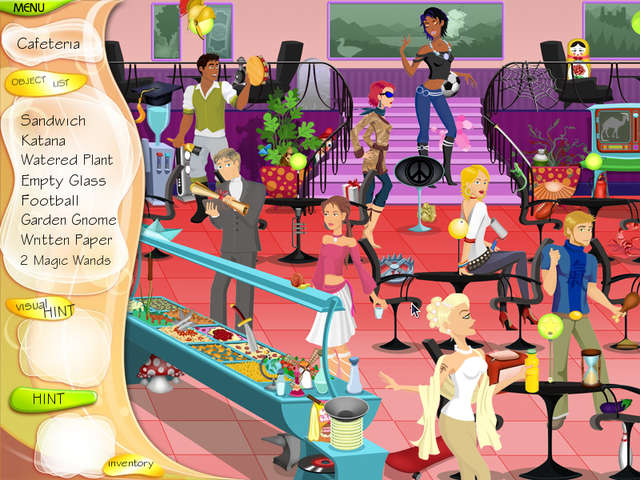 Work with Julia and uncover a thief and recover the master book for the upcoming fashion collection in this hidden object game, Fashion Assistant. Join her as she looks through several jumbled scenes throughout the game. Trigger mini games and find hidden items as you work with Julia in Fashion Assistant.
Spark City World
Welcome to the game that encourage girls to use their imagination and to be creative. A world where girls will find plenty of shopping areas, shopping places tend to be endless here. There are also shopping places to buy furnishings if you want to fix up your brand new home.
Weekend Party Fashion Show
When you play Weekend Party Fashion Show, you dress different women for various events. You have to find the clothes they want to wear and make them look good in it. Explore the virtual fashion world, play mini games and make your ladies look great in Weekend Party Fashion Show!
i-Dress Up
Build your unique profile and begin exploring the amazing virtual community in i-Dress Up. Design your own fashions and accessories and then dress up your models. Stroll Fashion Avenue and let your avatar try on the latest fashions. Make new friends, invite your old friends and exchange fashion ideas in i-Dress Up!
GoodGame Fashion
You will mix and match colors and materials to create your own line of clothing, the clothes you make can be sold in your clothing store. Just use that imagination to come up with different clothing designs and styles and you will become well known for your good taste in fashion.
StarDoll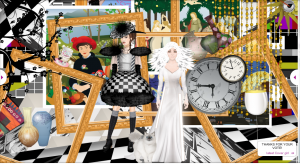 Design your own clothes and dress musical celebrities in StarDoll! Your avatar is completely customizable and so is the clothing. Dress stars like Rihanna, Jordin Sparks and many other popular entertainers. Chat with other online players, exchange fashion ideas and compare your looks, all in Star Doll Game!
If you're looking for other games like Fashion Forward, check out the Fashion Worlds category.