Here is a list of games that are similar to Tap Mall.
Fashion Designer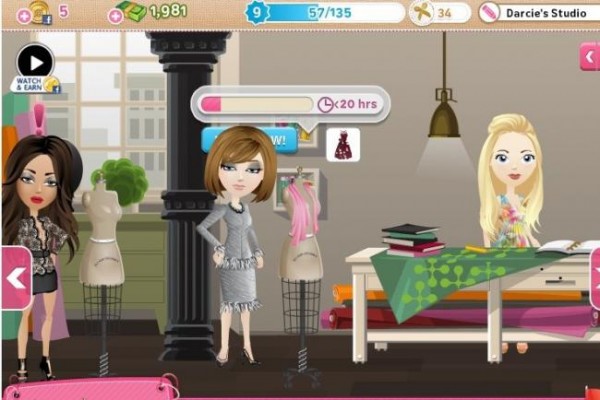 In this facebook simulator you can make creations for clients, making sure to adhere to their requests.  You have many options which allow you to make any number of looks.  You may save them in your portfolio for future reference.  Fashion Designer can be linked to Mall World for more styling good fun.
Fashion Season
If you are a fan of puzzle match games, then Fashion Season may be the one for you.  Its relaxed pace allows you to match accessories in an effort to stock your imaginary clothing shop.  You earn coins by selling outfits, keeping customers satisfied, and filling in the rows with special matching accessories.
It Girl
In It Girl, your virtual self is able to travel the globe, do some stellar shopping while you are there, date the cutest guys, and attend fabulous parties.  If you have ever wanted to live the jet set lifestyle, then this fashion sim may quickly become one of your favorites.
Dress Up! Fashion
When you play Dress Up! Fashion, you have the joy of getting your models ready for whichever event they are about to attend.  You may need to rock her out, send her to the Wild West, or let her flamenco in Spain.  You will have fun putting together looks for many fab occasions.
Jojo's Fashion Show 2
Jojo's Fashion Show 2 lets you in on the fast paced world of backstage at the runway.  You must fully prepare your models, male and female, to strut it out on catwalks around the globe.  Each successful show gets you closer to the next level in this fashion simulator.  Dress them to impress to gain the most points.
Dream Girl
When you play Dream Girl, you get to dress up your girl for all sorts of occasions.  With the updates in this game, you can keep your girl's wardrobe interesting and exciting.  You can check out your choices before saving them, to insure that your girl is rocking the style right.
Movie Star Planet
Welcome to the place that makes movie stars out of you. You will be able to give your avatar its own individual personality, the looks you want it to have, and there are more options for you to use. Now you can experience being a movie star before deciding for sure.
Pop Star Dress Up: Fashion Guru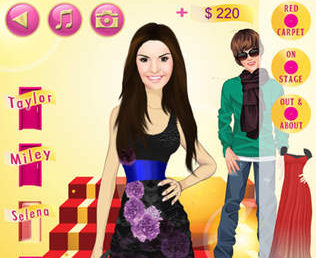 In Pop Star Dress Up: Fashion Guru, you will be able to try your hand styling some of today's biggest stars.  You can set up different venues and make all sorts of changes to their hair, in an effort to impress the press.  If you are confident in your style savvy, you can enter your celeb in the "Who Wore It Best" contest.
Spark City World
There are plenty of different shopping areas for you to explore, and shops to purchase home decor. The shopping here is pretty infinite. You will have the opportunity to meet others from all over the globe with the interaction feature. It has colorful graphics and is very unique. It has a safe and friendly environment.
Fashion Model Dress Up Party
In Fashion Model Dress Up Party, you will be able to put your designs on models who will rock them on the runway.  If you do it right, they will make the fashion blogs which will label you a success.  This app for the iPhone and iPad should keep you entertained for hours on end.
If you're looking for other games like Tap Mall, check out the Fashion Worlds category.