Here is a list of games that are similar to Bunny Race.
Foopets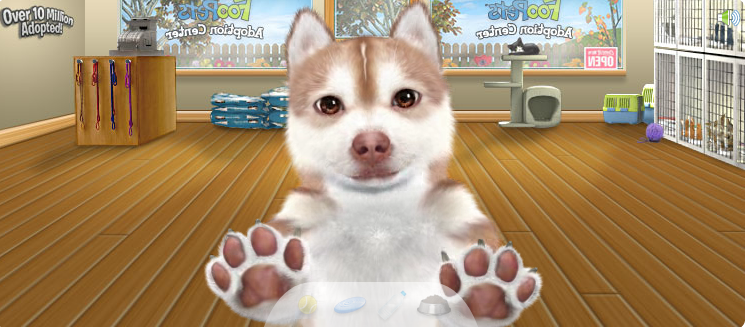 Alright, the age old scenario where you want a pet, but some force of nature has constantly prevented you from having one, now you can still take care of a virtual pet with Foopets! You will choose between a cat or dog, then take care of it like you would a real pet by feeding, playing and caring for it.
Animal Jam
In Animal Jam you will have a pet avatar which you will be able to have fun while customizing the way it looks. You will want to have fun with this feature as other people will be able to see it as well! You will be in the world of Jamaa, where you will have many things to do.
Happy Pets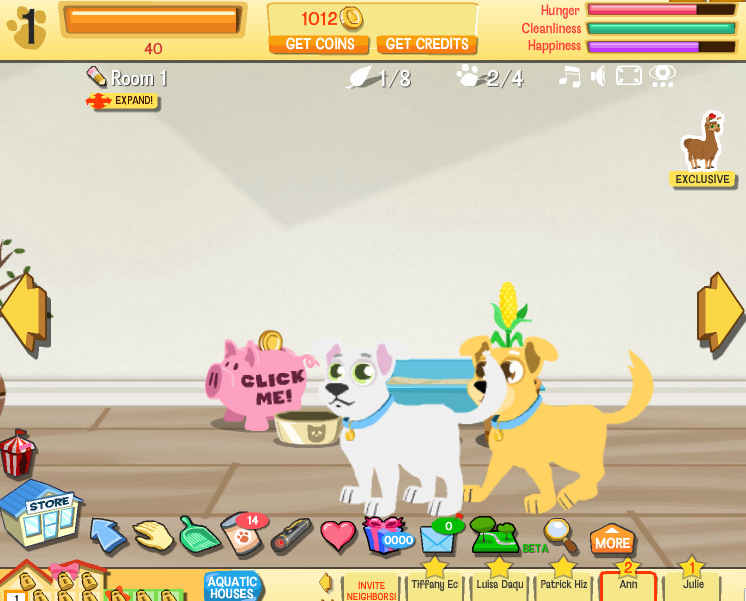 Welcome to Happy Pets, where you have to choose between a dog or cat and then work to keep it happy! You will also have the ability to customize your pets room the way you want, and you'll be playing with your pet to make money and experience to advance further.
Brave Little Beasties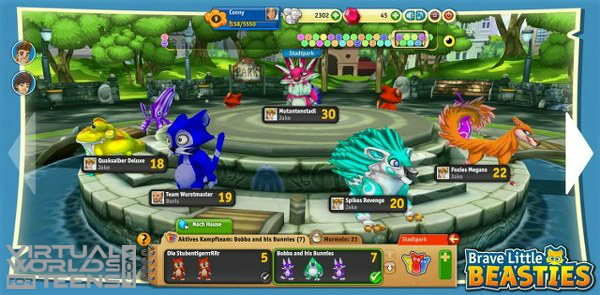 You will start out with choosing a pet and then from there you will need to make your new pet happy, and care for it so that it stays in good health as well. You will have to learn what foods it does and doesn't need, and learn when it doesn't feel good. Can you keep your beastie happy?
Strangelings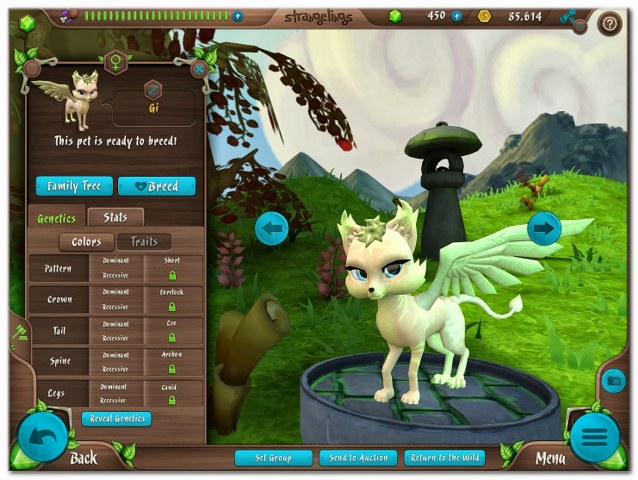 With Strangelings you will be able to choose your pets name, and then go on to teach then new tricks and things such as chasing tails and much more. The amount of activities and interacting you have will keep you from being bored in just about any environment!
Moshi Monsters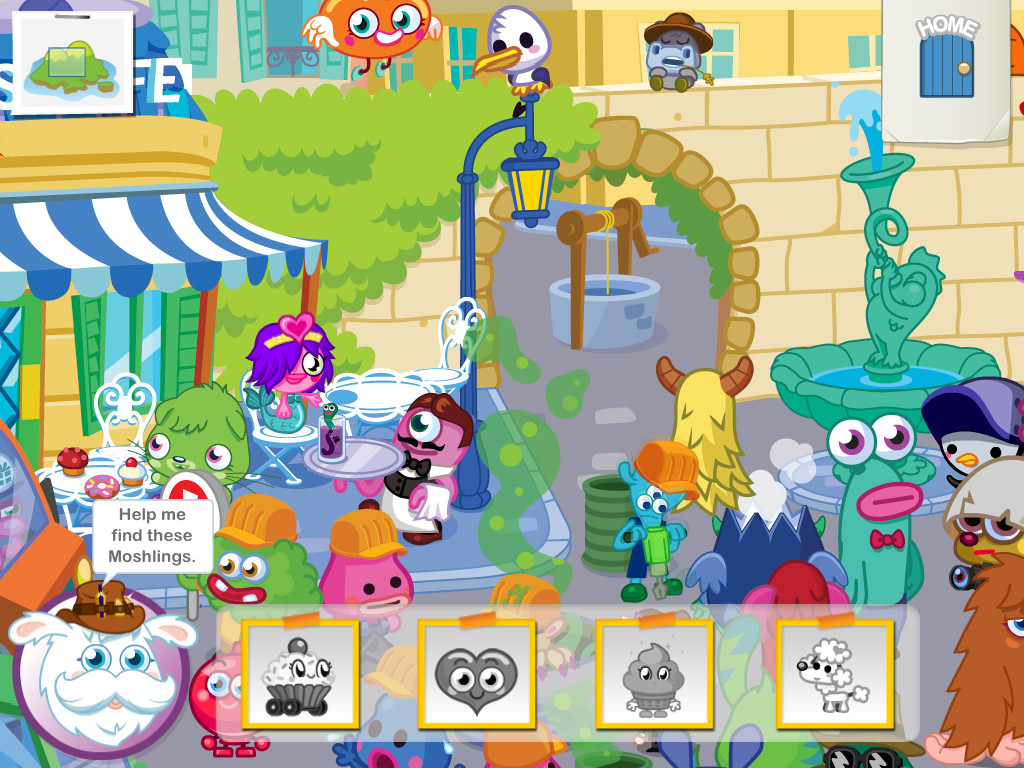 You will begin this fun pet title by choosing a pet to adopt. Then you get to name your new pet, and even decide how he or she will appear. You will make your Moshi happier the more you play and care for them, and there are many puzzles to solve to do this.
The Sims 3 Pets
If you are a fan of the Sims franchise, then you will be excited to know that Sims 3 Pets brings even more fun as you create pets and possibly even start your own pet collection as you create things fro snakes and birds to lizards or turtles! You can even ride horses and more.
Bitty Bay
Welcome to Bitty Bay, where you will be playing an animal avatar instead of a human one. You will choose between four options to start with, but as you advance through the game there are options for choosing additional avatars. This is a social game that allows you to play with friends.
Cromimi
Okay, so you want a furry little friend and can't have one in your current situation, right? Well, with Cromimi now you can have a pet mouse, ferret or hamster. You will need to do the same things such as keeping it fed and bathed, to playing with it to keep it happy.
Star Stable
Jump into the fun world of horses as you enter Star Stable, a virtual world where you will play alongside people from all over the world, so you may even make new friends! You will have many challenges to complete and quests to do as well, so you don't have to worry about getting bored.
Fantastic Pets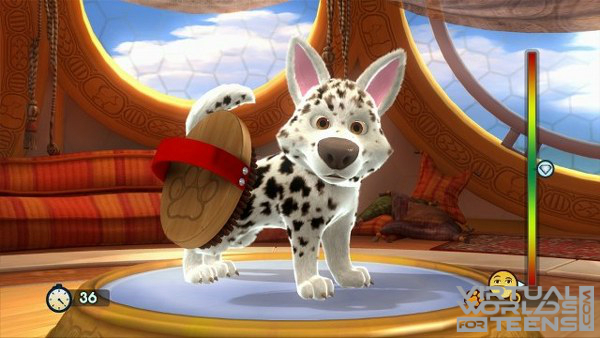 For all those who have that one Uncle who has a strange collection, you will be able to relate to Fantastic Pets, only the collection is of all types of animals. Not only will your weird uncle have cats and dogs, but horses and even dragons, and he someone found a unicorn too!
School of Dragons
School of Dragons in case you couldn't guess from the name will have you owning and playing around with dragons. You will also notice many characters from the movie How To Train Your Dragon as you progress through the gameplay, making it even more fun to be around dragons!
Littlest Pet Shop
Prepare to go on a collecting spree as you have 150 different types of pets to gather in Littlest Pet Shop. You will need to help Blythe, as well as her friends keep them happy and care for them, so you'll stay busy. You will even be able to build their rooms and find hidden objects.
Pet Rescue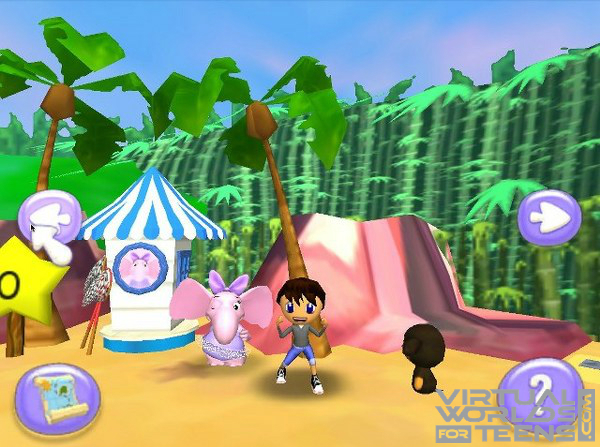 Pet Rescue is a fun game for the Wii that can bring the whole family together as you progress through the gameplay and experience more than 80 educational lessons, and there are activities that will keep the mind busy for hours. Environments include beaches, jungles, towns, and more.
Boonieverse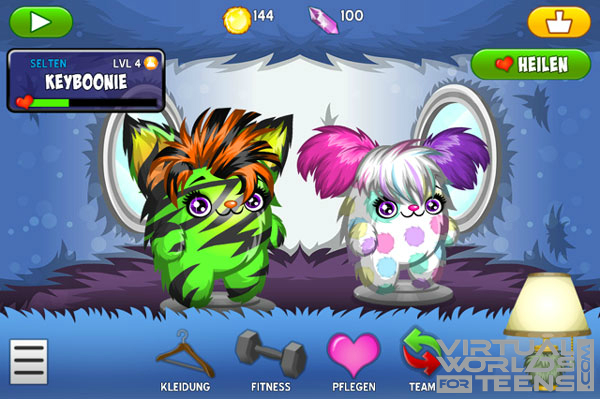 Alright, if you are ready for some fun then you have come to the right place as you will start with getting your Boonies. You will then be able to customize many features to make them appear as you would prefer and this is only one fun feature. You will also be able to build your collection and more.
For more games like Bunny Race, check out the Simulations category.