Here is a list of virtual worlds that feature emo avatars and outfits:
Meez
Meez spells dark with dark clothing, dark background, and dark hair! The best part is that you can completely customize your avatar, which is known as Meez. You can choose dark makeup and accessories to go with your dark look so that you have a great emo look.
Second Life
Always imagined your life as a vampire? Werewolf? Anything of that sort? If yes, enter Second Life and discover the dark secrets of this virtual world. Live the life you always wanted to live!
Onverse
You may be punk, you may be goth, you may be dark, or you may be rock. What you are is your choice. Onverse will give you what you want. The virtual world is full of people who share your interests.
IMVU
IMVU boasts of having a lot for all those emo people out there. There are so many goods such as stickers, accessories, clothes, rooms, and furniture that you will simply not get bored. Too many options to explore!
Fantage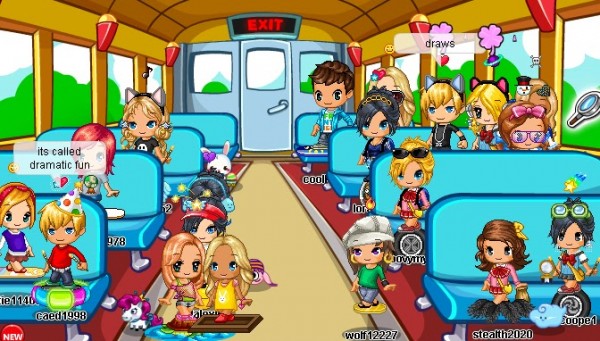 Fantage lets you exist as you want with dark clothes and some eye makeup along with vintage clothing and dark hair. The virtual world has an in-game store that you could look through in order to customize your look and get the perfect fashion look.
Habbo Hotel
Habbo Hotel lets you be who you are. Eat fish! Shy away from eye contact! Groan! Grunt! Join groups! Dress as you will and dance away. It is ALL possible at Habbo Hotel. Join and have lots of fun.
WeeWorld
Weemee is your character in this game. All you have to do is choose from the various clothing and accessory options available to you and customize your character to your liking.
Zwinky
Zwinky has a number of depressing and dark options for you to choose from. You can truly express your inner self in this virtual world through your character.
Movie Star Planet
Get creative at Movie Star Planet and show off who you really want to be. This is the one place that lets you express yourself and who you actually want to be. As the name suggests, the virtual world allows you to make your own movie and star in it.
Club Cooee
Get ready to have a bunch of fun with your friends anytime you want with Club Cooee. You will be customizing things like your home how ever you can imagine it to look. You will have love the 3D community, and the fact that it's free to play makes it even better. You can really get addicted.
We are also adding Monster High on the list and for more games where you can dress up in emo, see our Social Chat category.