Monster High has become popular because of its dolls and even movie, but there are games out, too. You can find them online at the Monster High site, and plenty of them. These give you the chance to play as your favorite students and go on some incredible adventures.
You can travel around, fighting spirits and collecting coins, or you can try your best at a driving test. There is a lot for you to do here, allowing you to have fun with all of the students. Enjoy the entertainment and try out every part of the site to learn more about the various characters.
The selection of games is incredible. There are numerous types that are all featuring your favorite students. They are going to the prom, they are exploring, and they are doing things that normal High School students do, like getting their license. Be a part of this by playing as them. Complete the missions, progress through the levels, and do your best to receive the highest score possible.
There are so many available that you might end up spending a lot of time helping the students out through their normal lives and the trouble that they get themselves into every day.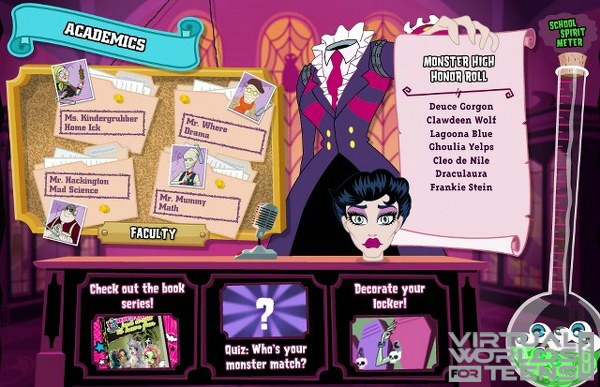 You do not have to worry about the quality of the games. The art is simple but appealing, and the game play is what you would expect. As you are playing, you are going to be able to have fun without a lot of problems related to graphics or game play getting in the way.
They are going to play smoothly so that you can continue to enjoy them for a while. You should keep in mind, of course, that there is nothing extraordinary about the games. They are simple and straightforward, much like games that you have played in the past. This does not mean that they are not enjoyable, just that they are not going to stand out.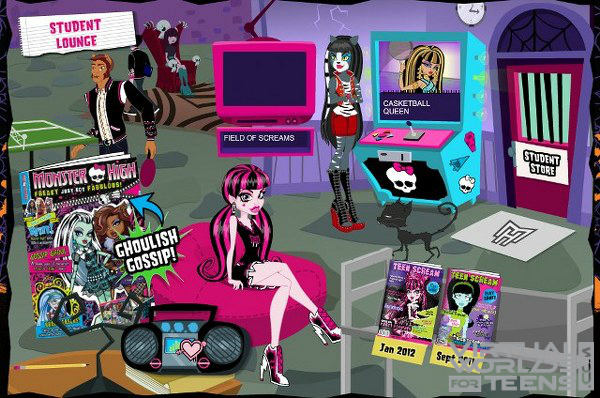 For more screenshots, click here.
Monster High also has a game out for consoles. It is called Ghoul Spirit and you can find it available with DS and Wii. In this game, you are going to be able to customize and improve your rapport with the other characters. You are going to start by creating your own character using the pieces available.
Mix and match until you are happy with your appearance. Afterwards, try to get friendly with staff and students in order to become the most popular person at the school just in time for the dance.
Watch more videos on their YouTube channel: Monster High on YouTube.
Monster High is free to play.
Sooo, did you think this game looks cool? If yes, Like!