Here is a list of games that are similar to Fashionista.
Ada's Fashion Show
You loved Ada's Hospital! You'll love Ada's Fashion Show even more! She's behind the scenes of a New York fashion show and you help her design the models, design the sets and design the shows to make each one a success! Join Ada on her new adventure in the fashion world!
Fashion Fits HD
Own your very own fashion store in Fashion Fits HD! Give the customers what they want and make them happy. The more happy customers you have, the more successful you will be in the world of fashion retail! Your own fashion store, happy customers and success! All in Fashion Fits HD!
Fashion World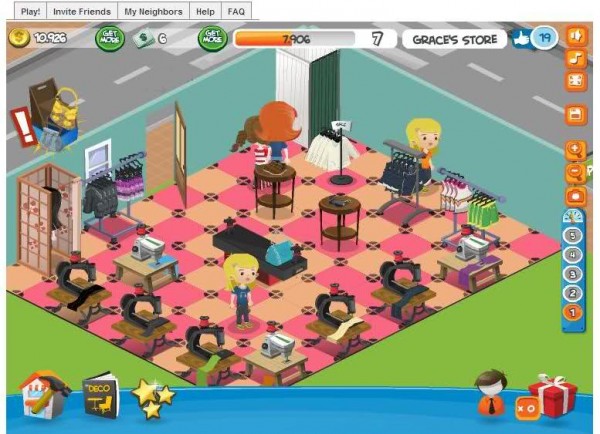 Join your Facebook friends in Fashion World! Run your own boutique and sell clothing and accessories. Hire your friends as salespeople to help you run your store. Purchase or make your own inventory to sell. Have fun with your friends and have a successful fashion boutique in Fashion World!
Juliette's Fashion Empire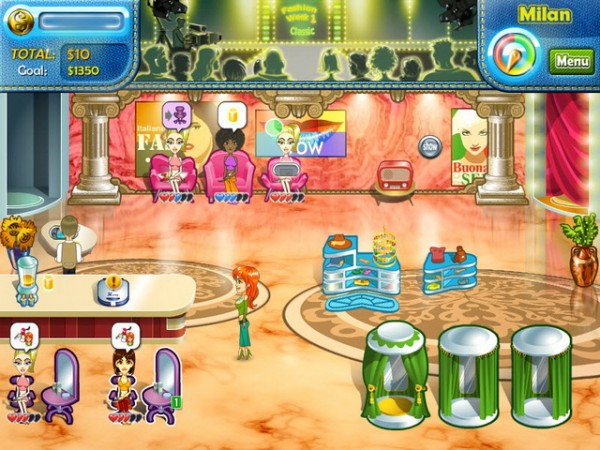 You are Juliette, a new fashion designer who wants to create her own fashion empire in Juliette's Fashion Empire. Explore some of the famous fashion cities and work to sell more than famous designers. Design your new looks, dress your models for the cat-walk, and upgrade equipment for fun and exciting game play!
Fab Fashion
Kate is an up-and-coming, talented and stylish future fashion star. Help her design new looks by taking measurements, cutting fabric, choosing colors, sewing the new clothes and dressing the models with your creations. With you by her side, Kate is sure to be an overnight success in the world of Fab Fashion!
Goodgame Fashion
Create your own character, your own clothing store and design your fashion in Goodgame Fashion! You will have seamstresses working for you to create your designs. Mannequins will display your designs and assistants will sell them for you. Be creative, design your clothing (and your store!) and have fun in Goodgame Fashion!
Movie Star Planet
So, you think you would make a good movie star do you? well this is your chance to find out. Sign up, pick out your choice of an avatar, customize your avatar, and we're ready to get on the road. There are many different mini games offered to you for your enjoyment, and several competitions for you to compete in.
Fashion Craze
In Fashion Craze you will enter the fast paced world of fashion by assisting Maria, who is a journalist and has never worked in retail before. Maria has been asked to run her aunt's fashion shop and needs help to keep the customers happy. Help Maria, help the customers and have fun!
Galastories
Do you have an eye for what's trending? Do you love designing your own fashion? Then you'll love Galastories! Dress your models and get reactions from people they meet. Use those reactions to guide your designs. Travel the world in over 2500 quests and become a trendsetter in the world of Galastories!
Fashion Story
Create your own custom fashion boutique in Fashion Story. Change the wallpaper, flooring and decorate as you wish. Customize your avatar to fit the surroundings. Purchase the latest fashions and sell them for a profit! Create your own boutique, your own style and your own story in Fashion Story!
For more games like Fashionista, check out Fashion Worlds category.