Here is a list of games that features Dora the Eplorer and her friends.
Little Girl Makeover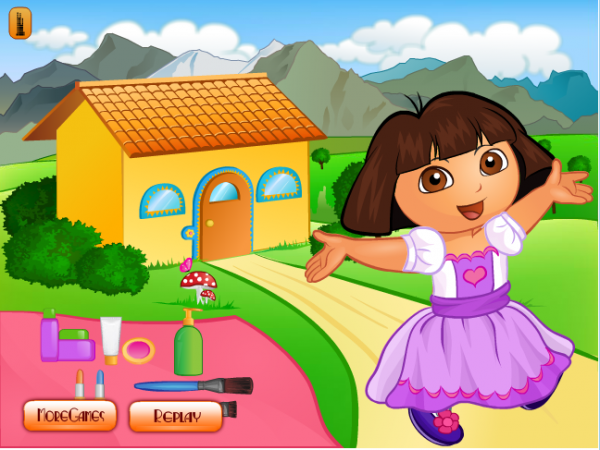 Before Dora can go out and explore with her friends, she needs to get ready for the morning and the adventure ahead. Help her to do so by cleaning and dressing her up. Doing this is fun and it helps you to unleash your creativity with your good friend, Dora.
Dora Christmas Jigsaw puzzle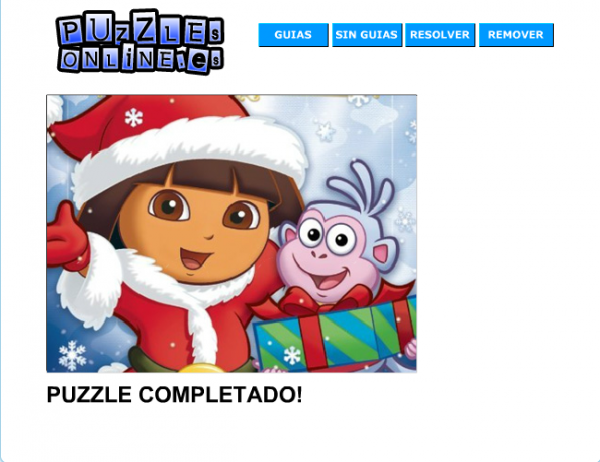 Watching Dora go on one of her incredible adventures is more fun than ever with Dora Christmas Jigsaw Puzzle. You can choose the number of pieces that you want to use and then put the picture together yourself. Challenge your mind and watch the adventure take place in this wonderful game.
Jigsaw Dora school
Put all of the pieces together and watch as Dora and Boots go on their way to school. This is an exciting game that will have you wondering where each piece goes and wanting to see the final image. It is great for you if you have the desire to challenge your mind a little and have some fun.
Dora ABCs Vol 2: Rhyming Worlds
After you know your letters and the sounds that go with them you can start to learn how to rhyme words and how much fun it can be!  With Dora ABCs Vol 2: Rhyming Words you will start to learn how fantastic reading and rhyming is and will help with reading skills!
Dora and Nature Coloring
As Dora and her friends hang out in nature, they are going to need your help to find some color. Using the supplied coloring pencils, color in each part of the pictures until they are complete. It is easy to do and you will be able to choose how the characters are colored.
Dora Jump Star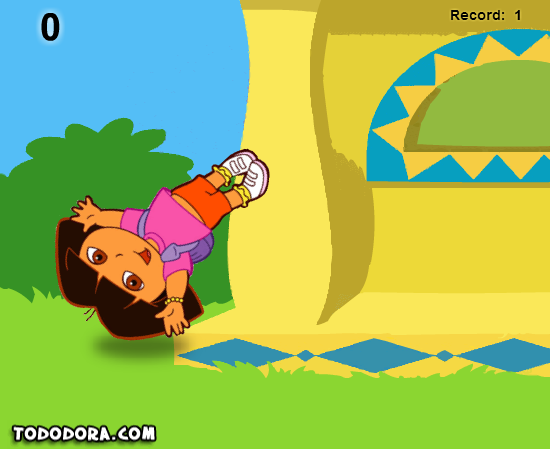 Help Dora to jump around by clicking on her body and making sure that she does not touch the ground. You are going to have to be quick if you want to beat your records and continue to succeed. As you do this, you are going to find that stars will fall. Collect these for bonus points.
Jigsaw Diego Safari
Diego has gone to the safari to see his friends. In order to meet Diego's friends and see what he is up to, you have to complete the puzzle. There are only a few puzzle pieces, but doing so might be challenging at first. Put the pieces in the correct spots to complete the image.
Jigsaw Dora Rafting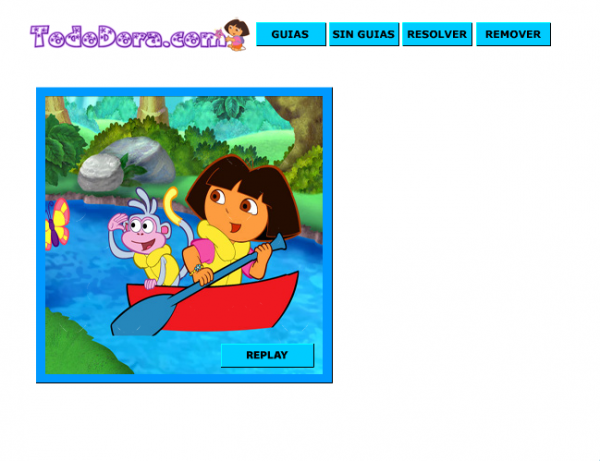 Dora and Boots are off on another one of their adventures. See where they are going and what they are doing by completing the puzzle. It may be quite a small one, but it is going to challenge your mind the moment that you begin playing until you find spots for all of the pieces.
Jigsaw Dora beach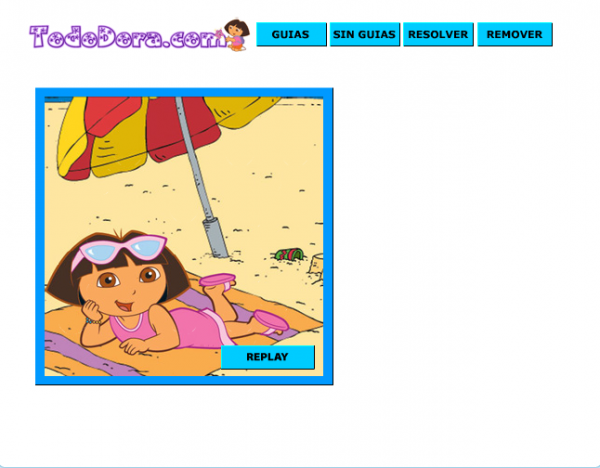 Dora's adventures take her everywhere. Sometimes, she just wants a little vacation. See where that vacation has taken her this time and what she is doing with this exciting jigsaw puzzle. Find all of the pieces together and put them in their appropriate spots to see what the image is.
Dora Saves The Farm
Are you ready to help Dora save the farm? You will have to care for the animals, collect eggs, and help your friend to finish all of his chores. You can even help out in the pig pen, barn, or the chicken coup on special missions that keep you busy.
Dora Fishing Adventure Games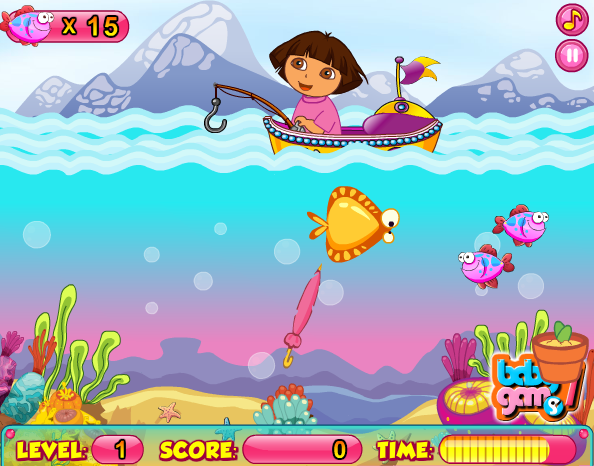 Join Dora at the Fishing Club. You will be in a fishing match and you are going to take a boat into the water to go fishing, but you have to avoid all the garbage that is floating by. Be sure to work your way around as you try to get to your fishing spot.
Dora's Great Big World HD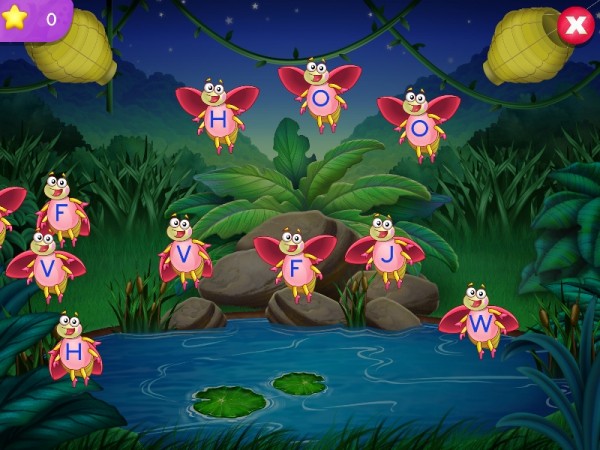 In this game you get to play and take on different adventures with Dora by playing fun learning games.  The games in Dora's Great Big World HD include great literacy, math, and science games that will help you learn but are also very fun to play. You will love all of these games!
Dora ABCs Vol 1: Letters & Letter Sounds
Learning your letters and the different sounds that go along with them is important when you are learning to read.  With Dora ABCs Vol 1: Letters & Sounds you learn your letters, and how to read and write them as well as the sounds that go along with them.
Dora ABCs Vol 3: Ready to Read! HD
With these fun and exciting adventures you will not even notice that you are learning new reading skills.  In Dora ABCs Vol 3: Ready to Read you go on great adventures with Dora and will learn how to put different words together in sentences.
If you want a game where you can learn and have fun at the same time, then don't miss out our list of Educational Worlds For Teens and Educational Worlds For Tweens.