Here is a list of games that features the English-Irish boyband, The Wanted.
SingStar
SingStar is a competitive singing game on PlayStation 2 or 3 that will allow you to sing music you love with their videos and get judged based on your performance. Collect as many video collections as you want including Lose My Mind-The Wanted. Sing your heart out and share your work with friends!
KaraokeParty
This game allows you to sing karaoke online and get scores based on your performance. The more you practice the better the score you will receive. Improve your singing voice while having a ball with friends online!! Have the ultimate experience while having a ball! Karaoke Star is sure to be hours of fun for all!
KaraFun
Kara Fun is the best online Karaoke site. With over 14,000 songs and high studio quality, Kara Fun is sure to get you going at home or on the go. Use Kara Fun to have the ultimate karaoke experience. Sing along with friends or belt the lyrics out during family night! Whatever you do, don't miss out on all the fun with Kara Fun!
Pop Music Quiz
Pop Music Quiz is a trivia game that tests your knowledge on all things pop music. It is available through apple iTunes, and is sure to be great fun. Do you think that you can beat the clock answering questions about your favorite pop artists? I guess there is only one way to find out!
SingParty
Do you like to dance and sing karaoke? Well this is certainly the game for you! Watch the lyrics on the big screen as you sing along to some of the hottest hits with your friends or co-workers. The game comes with a Wii remote microphone so you can hop right in on the action. SingParty is the way to go!
Dance Central 3
Glad you came by the Wanted has been released as downloadable content for Dance Party 3 Revolution. Test out your dance moves on this popular song by The Wanted. Bust a move with your friends on this simple level dance game! Your friends are sure to want to join in on the fun!
Just Dance 4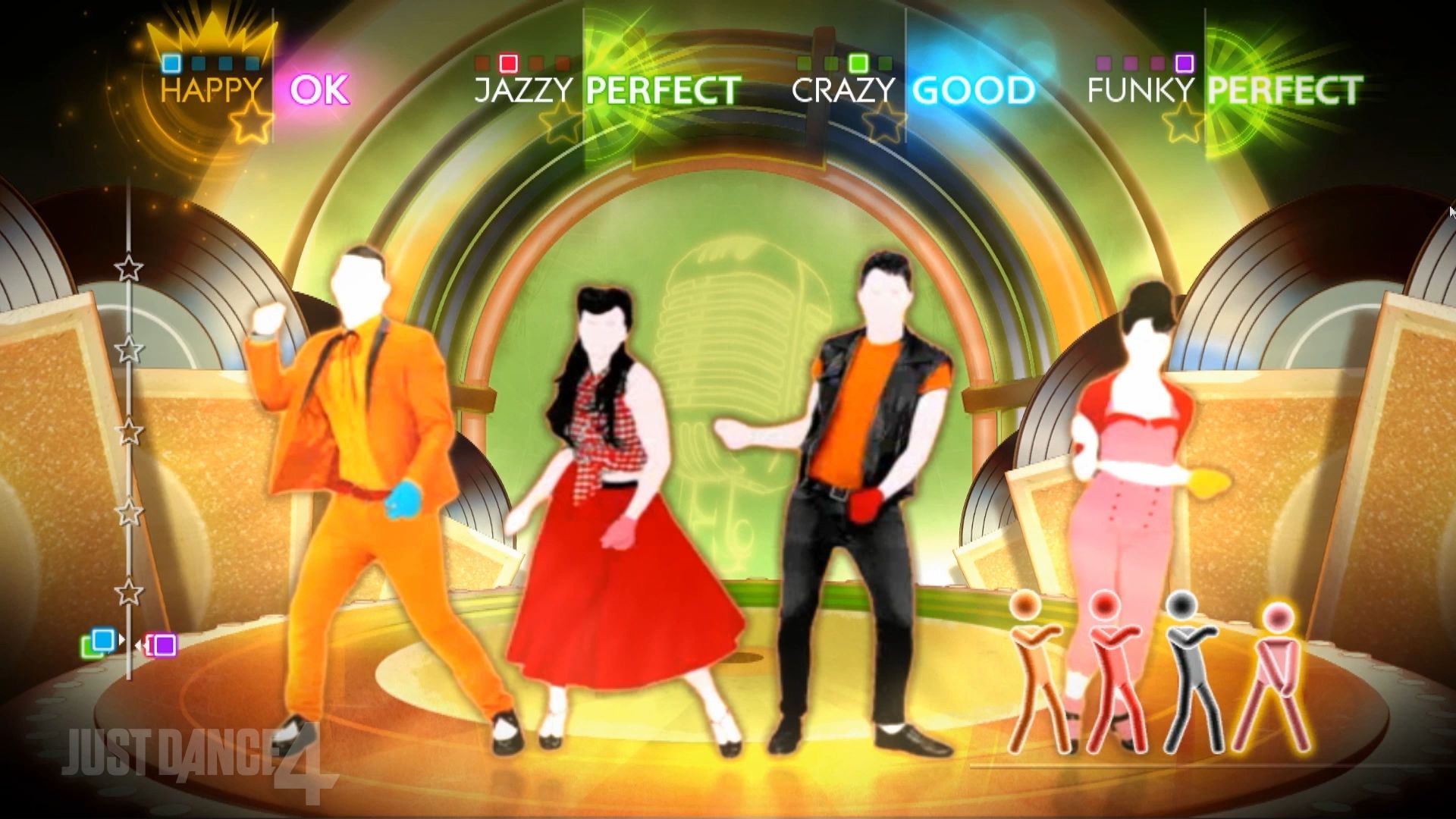 Ubisoft has developed a music video game called Just Dance 4! Have your friends over and dance the night away with colorful lights, the hottest tracks and great graphics that Just Dance 4 has to offer. Available on Wii, PS3 and XBox, Just Dance 4 offers fun and excitement for all of your game systems!!
Red Karaoke
Red Karaoke is a karaoke site dedicated to serving the needs of the karaoke industry by offering a wide selection of songs, great graphics and one of the largest karaoke websites on the net! You will find tracks of all the latest hits as well as the classics. Sing your favorite songs and share with friends.
You can also check out our list of Pop Star Games to enjoy fun time with your favorite celebrities.