National Geographic's Animal Jam game features a vibrant, colorful world, where you can adopt a pet, and live a virtual life through your pet's experiences. Animal Jam has more than 1 million registered members.
When you'll enter the virtual world of Jamaa, you will find an amazing place where thousands of animals roam – monkeys, koalas, wolves, tigers, rabbits and panda bears.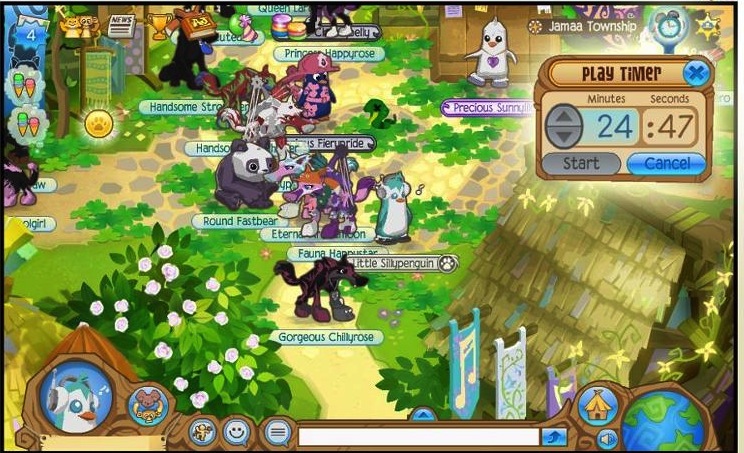 You can customize your animal avatar as you like. This is where the fun begins. Then, as you explore Jamaa and dress up your den with cute furniture and accessories, you go ahead and adopt a pet like a kitten, puppy, frog or duckling. You can use your gems – Animal Jam's currency – to buy den decorations, new outfits and fun things for your pet.
When you're done decorating your den, you can host a party to meet some new friends, or start roaming the beautiful world of Jamaa, and see what's what in this virtual pet world.
Jamaa has seven unique environments, where you'll find tons of fun mini-games that are sure to keep you entertained for hours on end. You'll have a chance to hone your trivia skills, get a little artistic and even watch videos in the Sarepia Theatre. You can also learn fun facts in the Chamber of Knowledge, where you'll find mini articles on tons of fun and interesting topics.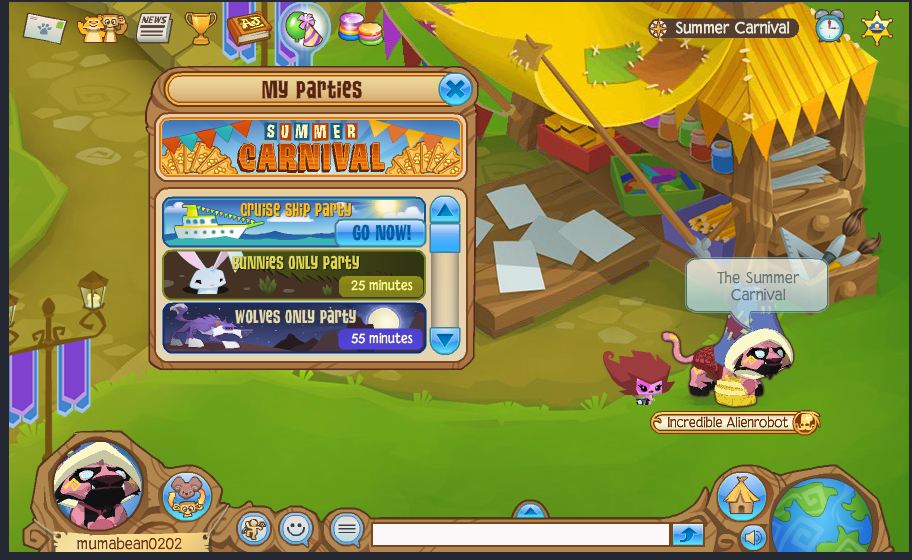 For more screenshots, click here.
But of course, the most fun part of this game is the social aspect. It's fun to visit various chatrooms and and explore the area, looking for teens with similar interests to yours. There is always laughter, fun chat and curious suprises, that Animal Jam presents you with, once in a while. Jamaa Township is jam-packed with players, and it adds a whole lot of interesting vibe to this virtual world.
If you love animals and want to play a fun pet game, be sure to check it out.
Watch more videos on their YouTube channel: Animal Jam on YouTube.
Animal Jam is free to play.
Sooo, did you think this game looks cool? If yes, Like!