Happy Weekend!
The Oculus Rift: Latest Developments
We recently talked about the upcoming Oculus Rift, the virtual reality head-set featuring an HD screen and amazing head traction, combining to create an immersive 3-D experience. Well, the developers are still working hard, and they've recently talked about a few interesting points.
As of now, the set should be released to PCs by next year. And according to the developers, they're trying really, really hard to get this amazing technology out to as many people as possible; in fact, they're even considering offering it for free!
Now, this will probably be a sign up for a monthly subscription and get the equipment free or super low cost kind of deal, but still – it's pretty exciting that the first real virtual reality headset isn't going to be outrageously over-priced!
On top of that, the Oculus Rift developers are already talking about the future outside of PC games, including how to use the device with mobile phones! According to the company, they believe that mobile phones are the biggest, most oft-updated technology out there, at least for every day purposes, and that means that it's the perfect companion for the latest in virtual reality technology.
Don't know about you, but we can't wait to see where this goes!
What To Download from the App Store This Weekend
If the summer heat is getting to you, we have the perfect relief: a bunch of new games in the App store!
Dolmus Driver HD: Only $1.99, this game puts you in the driver's seat of a Turkish taxi cab. Yup, you read that right. And if you think cab rides in NYC are perilous, you haven't seen anything yet!
Pac-Man Dash: This is free, which means you really need to check it out (no excuses)! Based on the ever-loved arcade game, this version showcases Pac Man in his newest surroundings, based on his upcoming cartoon show at Disney. Yup, that adorably hungry little man is coming to the small screen soon. But the game is available now!
Caylus: Ever wanted to build a castle? Well, for just $2.99 you can! In fact, you can build a town around it if you want. This is a pretty complex board game, and perfect for playing with a cold glass of iced tea.
Neuroshima Hex: Another one for $2.99, this game is post-apocalyptic. You have to engage in battles with mutants, military members, robots and, of course, high-rolling gangsters, all while using your greatest strategic tactics.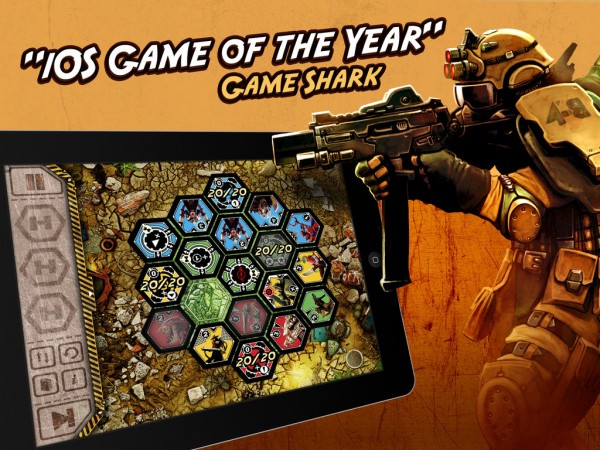 Testing Games – Get In On It Now!
Last week we got into some awesome tests happening online, and we have a few more for you to check out today.
Dota 2: You can get in on this Windows game for $9.99, along with 3.5 million other players. Two teams of uniquely abled characters battle it off, sometimes well into the night, and things can certainly get intense.
Prison Architect: Available right on your PC for $30, this game has you developing a security setup for prisons all while handling the prisoners themselves (hint: they aren't too friendly). It's multi-layered and ridiculously complex, perfect for getting into on a too-hot summer day.
SpyParty: Exclusively for Windows, this $15 game lets you choose to be a spy or a sniper. If you're the sniper, you have to find the spy before he completes his goals, and if you're the spy, you have to complete your goals before the sniper gets you.
Disney Infinity is Coming Soon!
If you haven't heard yet, Disney Infinity is slated to come out August 18th in the US and August 20th in Europe. This gaming collection has been a few years in the making, and it's pretty darn cool!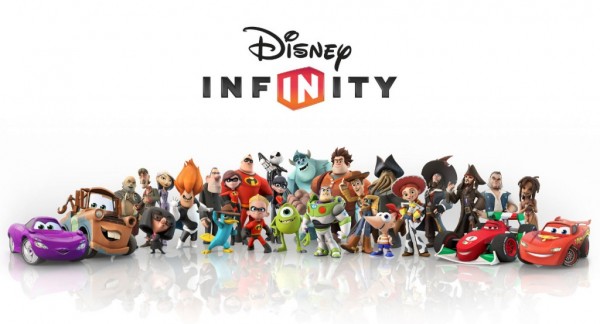 So there's two parts to this. To start, Disney Infinity has a bunch of games modeled after your favorite movies and shoes. Known as play sets, they let you play inside a world based on classic and current Disney productions along with that series' characters.  So you're racing Mater in the Cars movie, playing a game with the Monsters Inc. crowd, etc.
A bit of an anarchist? Well, this is where Disney Infinity gets good. The system also has an open-world concept where you essentially create your own game in Toy Box mode. So if you've ever wanted to see how Woody and Finn McMissile would get along, you're going to be able to find out shortly!
Obviously, we're crazy excited about this. What do you think?
Let us know how you think virtual reality technology should be used in the comments below, and give us a heads up if you try any of these new games!
March is ending with a bang! The internet is going a bit crazy over the recent purchase of Oculus VR by Facebook, but some in the know are laying out some pretty decent arguments in favor of the new partnership. We knew it wouldn't be long before Microsoft let some information leak about any upcoming […]
Happy Valentine's Day! What a week it's been! Oh, Nintendo! So, in an effort to stay ahead of the curve, Nintendo is experimenting. With what, you may ask? Free-to-play 3DS Games. Steel Diver: Sub Wars is a multiplayer submarine game that allows you to customize subs and then battle on your own or against other […]