Disney is at it Again!
Disney is moving into the world of virtual reality with a new line of toys combining your favorite super heroes and classic role playing with high-tech wearables. Dubbed Disney's Playmation, the sets are supposed to hit stores in early fall (around October), and will come with a forearm brace, known as the repulsor, that lets you go through missions as a super hero, starting with Iron Man himself as well as other Avenger's characters. But, Star Wars and Frozen are on the horizon.
So how does it work? The wearable arm pieces, which change based on the character, come with built-in blue tooth, cloud connectivity and motion sensors. The stand-alone base has a built-in voice, J.A.R.V.I.S, and separate bases that can be outfitted with a figurine. You move around the room, listening to the directions from J.A.R.V.I.S and complete several different missions to defeat enemies.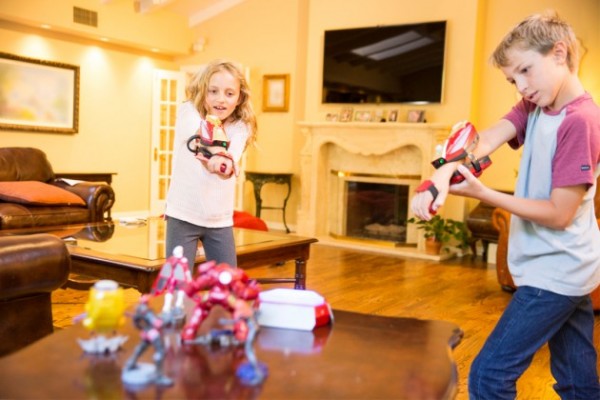 Yeah – it's like the activity of Wii in overdrive, and without a screen. The starter pack will come with one repulsor, two power activators, a villain and a helper (Captain America), all for about $120. You can learn more about it and see the trailer here!
Recent Changes to Google Cardboard
Over the last month, Google has been rolling out changes to its budget friendly VR device the Google Cardboard.
To start, the headset is a bit simpler to put together, requiring just a few steps instead of several. The screen is also larger, supporting phones with screens up to 6-inches, which coincides with the headset now working with iOS systems (Apple products have notoriously large screens when compared to other smartphones!).
But it's not just hardware changes – Google also announced it's new "Jump" tool that will let users take virtual reality videos. It uses a set of 16 cameras positioned in a circle, an assembler to put together the video clips, and YouTube as a player. Just like the Cardboard, you can get the specs from Google and build the crazy camera yourself, or – if you don't really fancy something that labor intensive, you can buy a product from GoPro.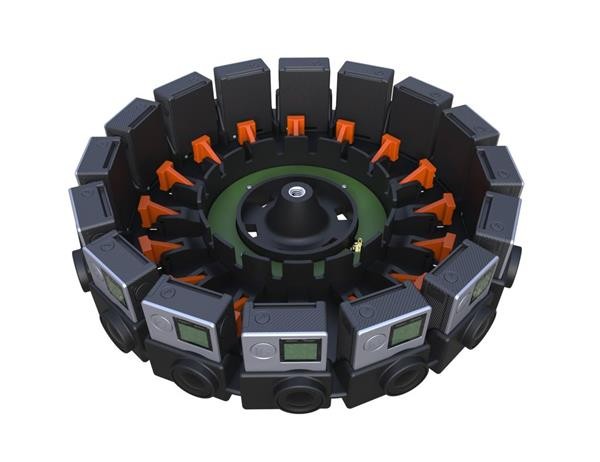 They've also decided to bring the Cardboard into the world of education with Expeditions. This classroom tool allows teachers to take their kids on virtual reality field trips, meaning you're no longer relegated to trips to your local museum or splurge trips to the nearest city – a group of sixth graders can head on over to Venice and have a peak around!
Virtual Reality Movies are On Their Way!
So, Google is getting ready to put together virtual reality videos with the help of its users, but they've also invested in a new company: Jaunt. The startup has developed The Neo, which is a stunning wheel-shaped set of cameras that takes high resolution virtual reality videos with the potential to create full-fledged films.
Although Jaunt is certainly not the first company to go in this direction, it is arguably the most fancy – while other hardware is geared more towards consumers, this product will be decidedly for filmmakers. Or a consumer with enough money!
So while this won't necessarily be a new toy to play with, it does show that we're slowly thinking outside of the world of virtual gaming, and going in the direction of virtual experiences, whether it's seeing a sports game, watching a concert as if you're there, or immersing yourself in a state-of-the-art movie.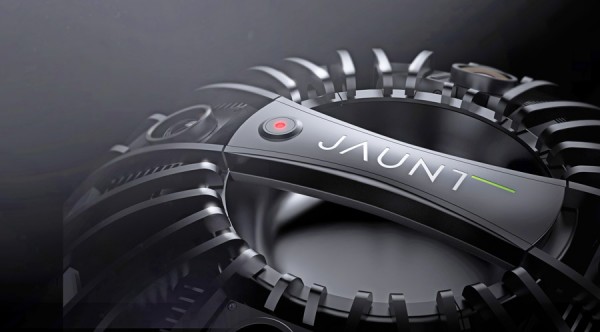 And with Google backing the company, there's a pretty good chance we'll see some stellar things from Jaunt and The Neo in the near future! Stay tuned!
Smeet Updates
Check out the Smeet Shop! The Excavation Site room was recently expanded with the stuff you need to complete ancient totems, and you can now purchase Heart Trees for your rooms dedicated to all matters of the heart! And bonus – the pretty trees also give you a few fame points!
On July 1st, Smeet started hosting the International Summer Games event – so make sure you check that out, and let us know in the comments below how it's going!
And, if you can spare a bit of time, the Animal Rescue Center needs some help fixing up some injured animals so they can go on back to the wild. Head over there to nurse them back to health with food, medicine and plenty of love. As a reward, you could earn up to 3 million fame points and a new badge! Just snag the room in the shop and get started!