Microsoft Making a VR Headset for Xbox One
When Sony announced their Project Morpheus, it was only a matter of time before Microsoft decided to jump on the virtual reality bandwagon. And they have, creating a headset that's similar to the Oculus Rift.
Apparently, Microsoft has been secretly working on this project for quite a while now, and they've even given a few of the first versions to a very short list of game developers to get their feedback and let the developers start working on games for the new hardware.
No photos have cropped up yet, and there's no word on the exact design or the types of games being developed. However, rumor has it that Microsoft will officially unveil their first serious foray into the world of personal virtual reality hardware at the Electronic Entertainment Expo (E3) in June.
As of now, Samsung (working with Oculus Rift) and Google (with their Google Glass and Google Cardboard) are taking the first stabs at the mobile market, while Sony and now Microsoft are working to enter the console virtual reality market. Of course, Oculus Rift has the PC market covered (very much hoping for a release date soon!). So where does that leave us? Nintendo has been pretty mum on virtual reality, despite a few comments stating they were interested in it; however, they are being slightly more cautious than their major-console manufacturer counterparts.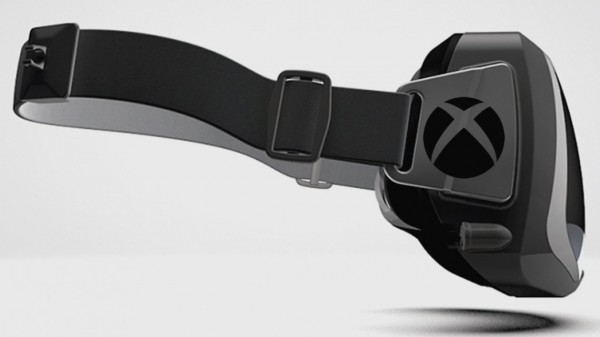 So what do you think? Will Microsoft's headset be amazing, or will it fall flat in comparison to Morpheus and the Rift? Do you think this announcement will push Nintendo off the sidelines and directly into the virtual reality race? Let us know in the comments below.
Project Morpheus' "First" Game!
And speaking of Sony's Project Morpheus, it looks like a developer has been working on a game for the new virtual reality hardware. The same company that made a virtual reality headset out of the PlayStation Vita, Beatshapers out of the Ukraine, will be coming out with a game currently known as EdgeVR, which is expected to be the first title that works with the Project Morpheus!
So what is it? Essentially, EdgeVR is an exploration-style game that features a man travelling on an unexplored planet. The planet is overrun with cyborg creatures, and the hero of the game is trying to find his way out of a seemingly-endless mazelike building, positioned in a city constantly being updated and changed by the cyborgs, all of which is positioned inside of a domelike structure. Beatshapers is also trying to figure out a way to include co-op gameplay in EdgeVR.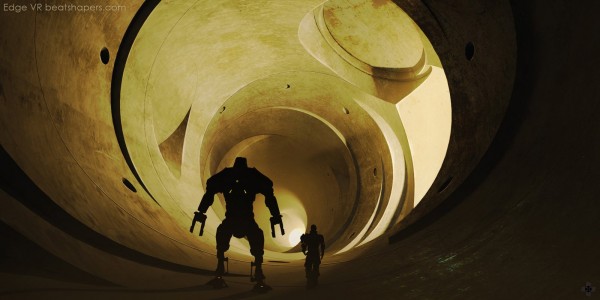 Decidedly futuristic, the game is still in the early stages, so any of these details could change. But given how quickly virtual reality is gearing up, it shouldn't be too long before more concrete information is available.
Smeet Updates
As all you Smeeters are well aware, Smeet's been having quite the Christmas fun this month! Apparently, there was a small problem with the Santa dolls they had in the shop, which activated fame points that it shouldn't have. Smeet is refunding the coins spent on the dolls and any boosts used to activate them, and the fame points that shouldn't have been handed out will be taken back. But because they love their players so much, they're working on a gift for everyone who had to deal with the faulty dolls!
And right now, Smeet is giving away millions of fame points! Check out the directions here!
Have you been enjoying Smeet this holiday season? Let us know what your favorite feature, event or experience has been in the comments below!
Habbo Hotel Updates
About a month ago, Habbo Hotel launched the beta version of its .COM, which includes new ways to view your profile and other information. The new site works across platforms, including mobile, tablet and your normal PC, and also makes it easier than ever to share your rooms and creations with friends. The new site comes loaded with feeds that show your friends' activities and projects as well as community updates, new ways to customize your profile, the ability to create groups for friends, and new tools that let you take your creativity to epic levels!
All of the above features aren't live yet, but if you sign in to the beta version, you can make selfies, browse news promos, check your profile page, like your friends' creations, and move between hotels easily.
Let us know in the comments below how you like the new site so far and what you think Habbo should add to it (and make sure you send them your feedback as well!). If you haven't gotten on the new site, you can check it out here: https://beta.habbo.com/