Welcome!
The New Amazon Fire Phone
Amazon has finally done it – they've released a smartphone, and will begin shipping units on July 25th. Dubbed the "Fire Phone," it will be sold through AT&T and come in two versions: the 32GB, which retails for $200, and the 64GB, which retails for $300.
The phone is outfitted with a heavy-duty Qualcomm processor, a 4.7-inch HD display and some pretty nifty aluminum buttons. The camera is also stellar – 13-megapixels and built-in optical image stabilization.
While this all sounds amazing, it's not that far ahead from the top-line smartphones out there today. But Firefly and the 3D Interface make a huge difference. The latter offers what Amazon is calling a "dynamic perspective." What's this mean? The phone changes its display in relation to you; a feature being considered by many industry insiders as the first step to a true 3D display-capable phone.
But it's the Firefly service that really sets this beauty apart from the pack. Firefly is a visual and audio recognition program that "sees" real-life objects as well as codes, URLs and the like. What does this mean? The phone does a lot of heavy-lifting for you. Walk past a business sign and want to call the phone number listed? Firefly will recognize the number and dial the call if you ask. It also recognizes TV shows, movies and music by sound!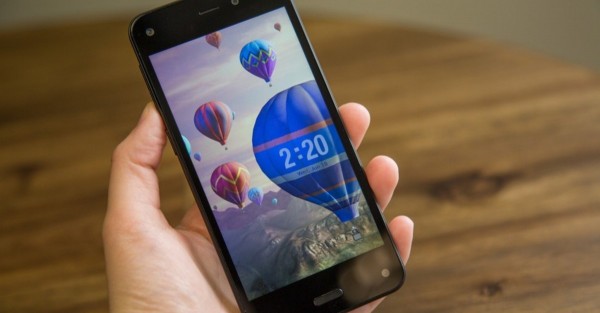 The phone runs on a version of Android, which means it'll have access to many of the same apps, although a total list isn't available yet. So far, Amazon has confirmed a bunch of entertainment apps, including HBO, Netflix, ESPN, YouTube, and Showtime Anytime. There will also be perks for Amazon Prime members in the form of unlimited storage for photos.
The graphics card included is pretty good, but there's no word yet as to what games you'll be able to play on the phone. Given Amazon's recent interest in gaming, including the relatively expansive offerings on the Fire TV and their recent acquisition of gaming companies and personnel, we wouldn't be surprised if they have a few ideas up their collective sleeves once the phone officially rolls out.
And as always with Amazon, customer service reigns supreme – if you ever have issues with the phone, all you need to do is hit the mayday button, day or night, any day of the year, to instantly reach the Amazon Customer Service Department.
Let us know in the comments below what you think and if you plan to upgrade!
Smeet: World Cup Inspired Contest
Smeet is taking inspiration from world events; the World Cup to be exact! They're currently conducting a football contest! When you sign up you're given a free football player as a gift. Every day after that, you have to find the football fan who appears in the Shops & Sights area. If you find him and click on him, you'll get another football player and another goal! For every football player you collect, you'll earn a goal per day until the contest ends on July 13th. If you want, you can also buy additional players to earn even more goals!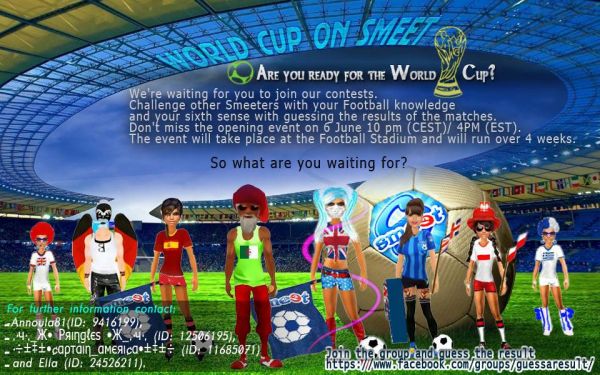 So what do these goals get you? It comes in two parts: what you win with your domain and what you win personally. If you get the highest number by the end of the contest, you'll have access to exclusive badges: 100 goals gives you the Bronze badge, 250 the Silver badge, and 1,000 the Gold badge! And if your domain wins on top of that, the group will earn something pretty special … and pretty secret!
We'll post results after the contest is complete. Happy footballing Smeeters!
School of Dragons Now Available on iPhone!
Just in time for the release of the latest movie, School of Dragons, the game based on the How to Train Your Dragon movie, is now available as an iPhone app! This 3D MMORPG science game is ridiculously addictive and has won numerous awards. This rounds out the game's availability: now you can get it on iPad, your web browser, Facebook, and Android-powered tablets through Google Play or Amazon.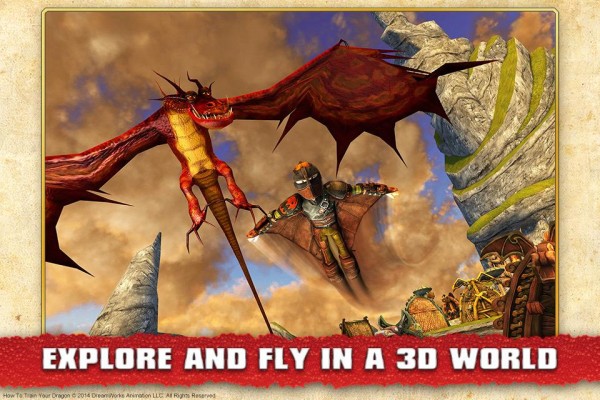 WoozWorld Partners With Virtual Piggy!
WoozWorld has been working diligently to find a way to integrate a safe, parent-friendly payment technology into their super-popular virtual world, and their recent partnership with Virtual Piggy made it possible! The company's payment system Oink is currently the only legal way for game publishers to allow under-21 players to make purchases, and now that it's in WoozWorld, you can finally have access to online and mobile transactions, while your parents can set the controls.
Log-in to WoozWorld today to learn more!
This last week has been busy in the world of gaming and technology, with a new set-top released, new games coming out, and one heavily-anticipated game being scrapped. Let's get started! Welcome Amazon TV! Amazon announced the release of the Amazon Fire TV a few days ago, their long-awaited streaming set-top that handles all of […]
Happy Wednesday! Virtual Reality for Olympians! BAE Systems, the geniuses behind the same battleship and combat flight simulators used by the military, are currently developing a virtual reality system for Olympians planning to contend in the Rio de Janeiro games in 2016. The system essentially acts as a sparring partner for fighters, allowing Olympians to […]