Happy July! We have lots of virtual reality hardware updates today, so let's get started!
Sony's Project Morpheus
When first announced Project Morpheus, Sony's answer to the Rift and similar hardware, was looked at as more of a prototype rather than a coming-to-you-soon retail product. But a recent interview appearing in The Guardian with Sony's Andrew House changed the tone.
House noted that Morpheus was "more than an experiment" and that the company had already put considerable time and money into the project. According to House, technology is almost to the point of allowing for a totally immersive experience, and he believes that virtual reality is the next frontier for games. And the support that the Rift has received from game developers hasn't hurt either: hardware is nothing if you can't get developers excited enough to create games for it, and with major players jumping on board with the Rift, House and Sony have the proof they need that developing the Morpheus further is a viable business risk to take.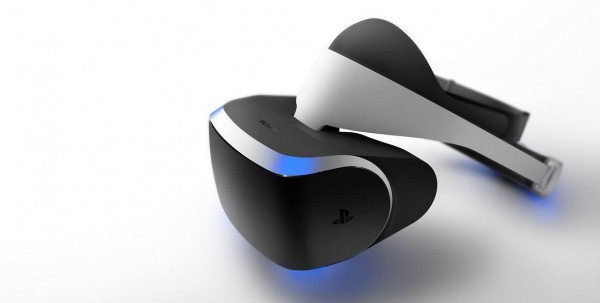 As with most established gaming companies, Sony still isn't jumping in feet first, but that's not necessarily a bad thing. As gaming has developed, companies are finding more and more that a multifaceted business model that appeals to both casual and hardcore gamers is the most profitable. Even though there's no solid numbers backing the idea that virtual reality will take over traditional gaming entirely, Sony is convinced that a solid VR product is just the thing the new PS4 conglomerate of products and gaming options needs.
Despite all of this, Sony hasn't provided a release date (but then again, neither is Oculus). Still, it's just another exciting tidbit that showcases how the tides are changing when it comes to virtual reality. A market that has been cornered by startups and kickstarter campaigns is now attracting some of the biggest names in the world of gaming. And the more creative minds you have focusing on a technology, the faster that technology comes to fruition.
Oculus Hosting Their Own Developers Conference
Oculus made the rounds at development conferences this year, including E3, GDC, CES and the upcoming Gamescom at the end of the summer.
But apparently, that's not quite enough for this revolutionary, now-Facebook backed company. This week, they announced that they would be holding their own virtual reality-specific conference!
Oculus Connect will take place in sunny Hollywood California. The two-day event starts on September 18th and plans to host engineers, designers and other individuals and companies who have their hands in virtual reality, offering keynote speeches from Oculus's big players and interactive workshops that focus on the latest Rift technology.
While geared towards developers and industry insiders, Oculus Connect will be open to the public, although as with most conferences, there is a limit to space. But even if you can't get in, you can catch all of the keynote address online through a live stream!
Oculus is Buying and Shipping (Some) Stuff
Oculus is adding to its team, presumably to further enhance their already super-exciting Rift. This week, they announced that they bought C++ game networking engine RakNet, the engine used by the Lego Universe, Slant 6 Games of Resident Evil: Operation Raccoon City and The Bowling Dead, Trinigy of 3D graphic fame and Unity, known for mobile games. With this acquisition comes access to some incredible minds, responsible for RakNet's patching programs, object replication, voice change and real-time SQL logging.
In other news …
Oculus stated on their forums that they've sent out the first batch of the Rift Development Kit 2 to distribution centers; from there, the first units will find their way to their new homes next week. By the end of this month, Oculus plans to ship 10,000 Rifts.
Although 10,000 sounds like a whole heck of a lot, the Rift Kit 2 has over 45,000 pre-orders. Oculus is a bit behind on manufacturing, so lots of investors will have to wait until August to receive their product. Keep in mind that this could change: customer oriented as they are, Oculus is ramping up production and working with their factory to increase production and clear the backlog.
Presumably, you aren't one of the 45,000 preorders. But this is still good news for the average gamer waiting with bated breath to get a hold of this hardware. The Rift Kit 2 is the final model before the launch of the consumer version!
Did you order the Rift? Let us know in the comments below when you expect to receive it!