Movie Star Planet gives you the chance to become a movie star. Well, it does virtually. This is a world of movie stars, all making their own movies and releasing it to the public. Make your own, release, and see what others think. You can also watch others' movies and tell them what you think.
There is a lot to this game. Movies, character design, leveling up, playing games, and so much more await you in this world. In order to get the most out of it, you will want to get into everything. It is easy to do this and tons of fun, no matter what it is you want to create with your films.
How to Level Up Fast on MSP?
You are going to want to level up – but how do you do it quickly. After all, no one wants to sit at the same level forever. To get more out of the game, do the following to level up as fast as you can.
One of the biggest things you can do is make movies. Make movies to the best of your ability and release them. Get fame points and begin leveling up in no time.
Thankfully, making movies on MSP is easy. You have all of the tools available to you, so all you have to do is make them!
Other things you can do are play games, take quizzes, and ask for autographs. You can do any of them at any time and they help you to level up fast. Do keep in mind, however, that a person can deny giving you their autograph, and some will.
If you are good at art, or simply have fun with it, creating art books is an option. You can level up by putting your art together for others.
There are ways to make this easier, like creating accounts to mass give autographs and vote on your movies. This is unnecessary, though. There is no reason to with the huge audience.
How to Get Coins on MSP?
Starcoins are important in MSP. In order to get them, you will have to do a few things.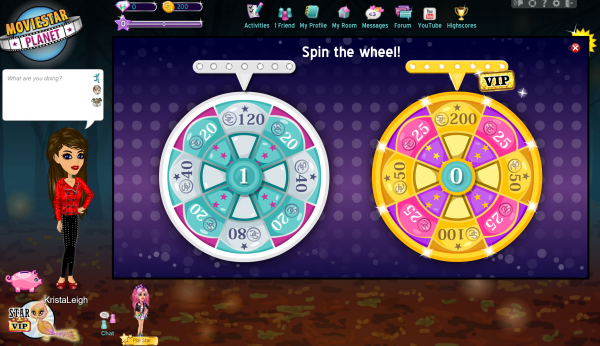 Make or watch movies. This is by the far the best and easiest. Make a movie and get paid for it, or what someone else's movie and get paid for it.
Play games to earn coins. Games are always a great way to earn some cash. Play all of them to maximize the amount that you get from it.
You can get other players to buy a look that you create. If it is good enough, others will rush to get their hands on it.
So, so try it all out. There are more ways to earn some coins, and a lot of them are really simple and straightforward.
How to Get Clothing Codes on MSP?
You can purchase clothes. However, most people do not want to spend that money. It can get expensive – quick. So, how do you get it then?
Another option is to use Charles Web Debugging Proxy. You can use it to get any item you want from the store easily. You will have a list of items in the shop and in your wishlist, and you can navigate through it with no problems.
Please enter the url to a YouTube video.
Open it up, go to the page where you want to buy things, and find the tab on Charles. There is very little else to do.
What Are Some Cool MSP Names for Guys?
Finding cool names is never easy. You want something that stands out and speaks to you, and that says everything about you. What is the perfect name?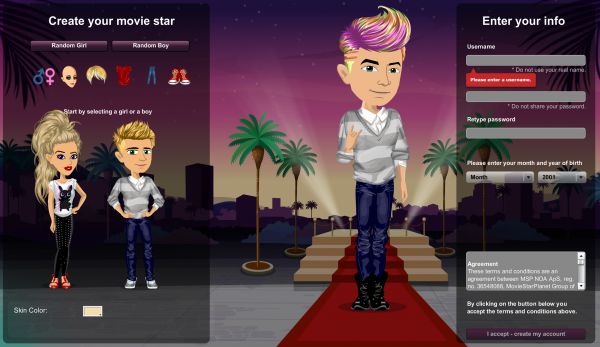 Here are some cool msp names for guys: Andy WhaleHol, KaptainProphecy, MonSimon, MovieMr, Vincent Van Goat, ProudAgent, ParkourAthlete, DarkBuddy, ToughNoob, BlastThing, UltraBoy and IncredibleStar, PerfectActor, HypedStar, WilDr, DjSaiyan, GlitzRocker.
There are a lot of ways to make a cool name. Mix your name with words, use hobbies, mix different words together, and get creative with it.
Where is the Create and Rate Button on MSP?
When you go to activities, you will find Create and Rate. From there, you can submit designs and vote on ones that others have submitted.
Movie Star Planet has endless entertainment waiting for you. Make your favorite type of movie, become a huge star, and show the world just how good you are.